Livestream your surroundings with the iPhone's first 360-degree HD camera
The Insta360 Nano is a new way for Apple fans to make VR videos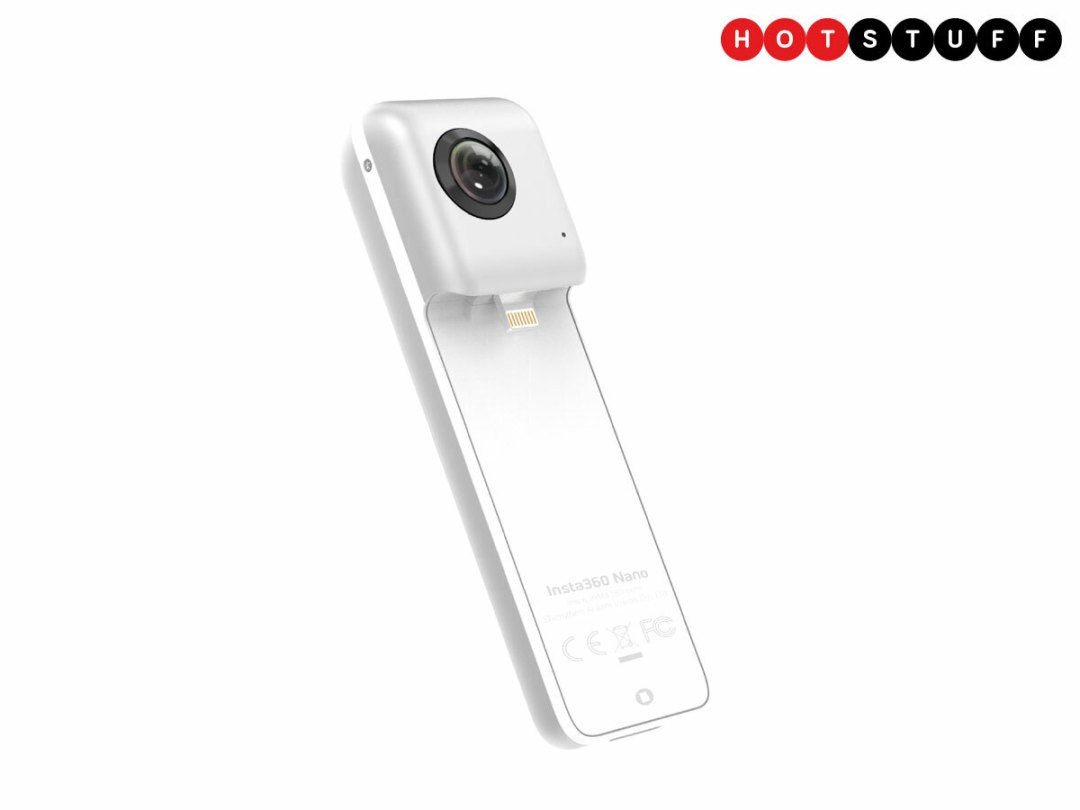 So what have we here?
It's called the Insta360 Nano, and it's a clip-on dual HD camera for the iPhone 6, 6s, 6 Plus or 6s Plus. In fact, it's the very first camera of its type for Apple phones.
And what does it do?
Many things, but mostly its two ultra wide-angle cameras allow it to film full 360-degree footage. It works in much the same way as LG's 360 Cam: each of the cameras has a 210-degree field-of-view, and the device's software seamlessly joins up the two different pieces of video, or two still shots, to make one full 360-degree video clip or photograph.
I bet these videos take up a lot of space – and my iPhone's running low on that.
The makers have considered such a plight, and put a microSD slot on the camera. You can add up to 64GB of storage for footage and photos, leaving your phone's memory unburdened. There's also an 800mAh battery inside, so it's not sucking up power either.
So what can I do with the footage once I've captured it?
You can upload it to YouTube or use the app and a Google Cardboard viewer to look around photos and videos from the centre of the action – VR in other words. Oh, and if you don't have a Cardboard headset already, the camera's packaging cleverly converts into one. How's that for useful?
You can also live-stream 360-degree videos, which means anybody with an iPhone and a decent signal can become a dazzling citizen journalist.
That's always been my dream. How do I buy one?
You can pre-order the Insta360 Nano from Amazon UK now for £199. And it'll be in stock from 31 July. And don't forget to look out for a full review here soon, as we should be getting our hands on one in the next few days.