Leica Q is the swankiest point-and-shoot in town
Pros may be wowed by its full-frame sensor, crystal clear viewfinder and stunning lens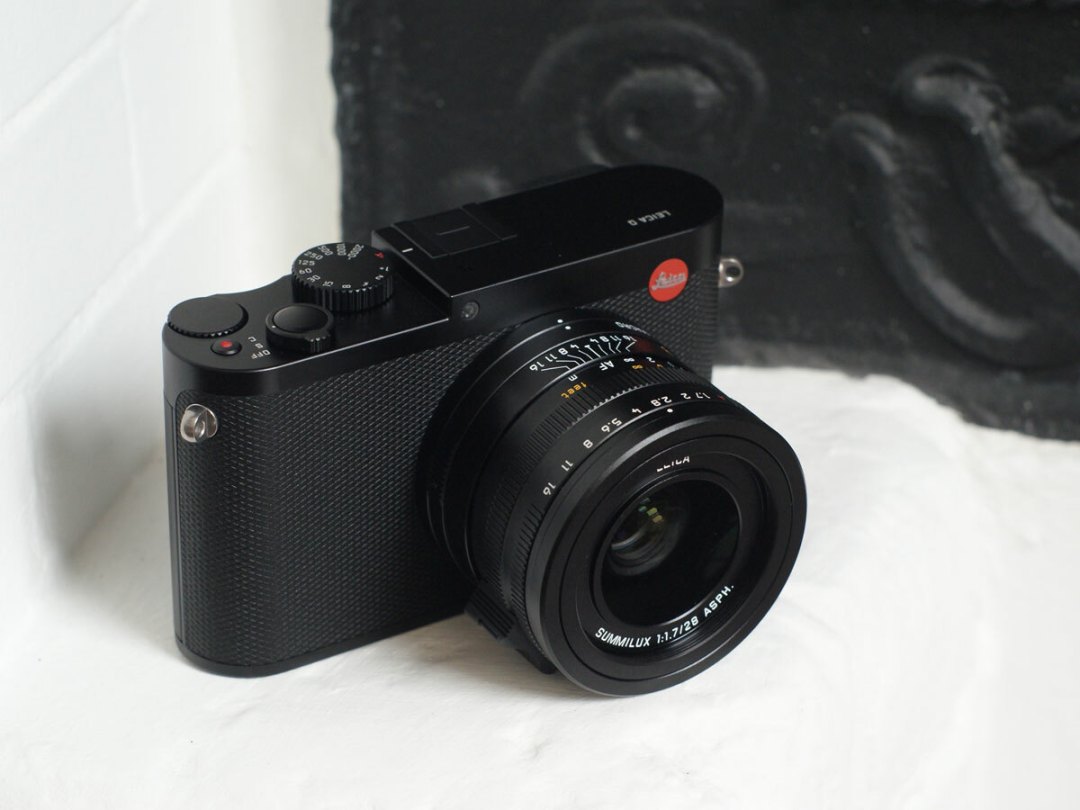 Leica's rangefinder cameras are prized by professional photographers all over the world, but the German company isn't afraid of making products aimed a little lower down the market.
The Q, launched today in what is a brand new category for Leica, isn't what you'd call affordable – it'll cost £2,900 when it goes on sale later this week – but given what it offers some might feel it's well worth the outlay. Blending the simplicity and quick autofocus of a point-and-shoot with the rock-solid construction, pin-sharp optics and flexibility of a professional camera, it's likely to appeal to the enthusiast amateur market, or pros looking for a second camera to take out in the field.
In a lot of ways it's quite similar to the Sony RX1: a full-frame point-and-shoot aimed at photographers looking for the highest level of performance.
The lens is a fixed 28mm Summilux with f/1.7 maximum aperture. That means there's no zoom, but the wide aperture and huge full-frame 24MP sensor (twinned with in-lens optical image stabilisation which Leica says adds up to three stops of exposure) allows for shooting in very low light conditions. The maximum ISO sensitivity of 50000 helps out, too.
The lens has a neat macro function which extends its flexibility by allowing you to focus on objects as close at 17cm (in normal shooting mode, it's 30cm). In terms of pure optical quality, Leica claims it's on a par with the lenses used by the M rangefinder series. We'll have to wait until we've had time to fully review the Q to find out if that claim holds water.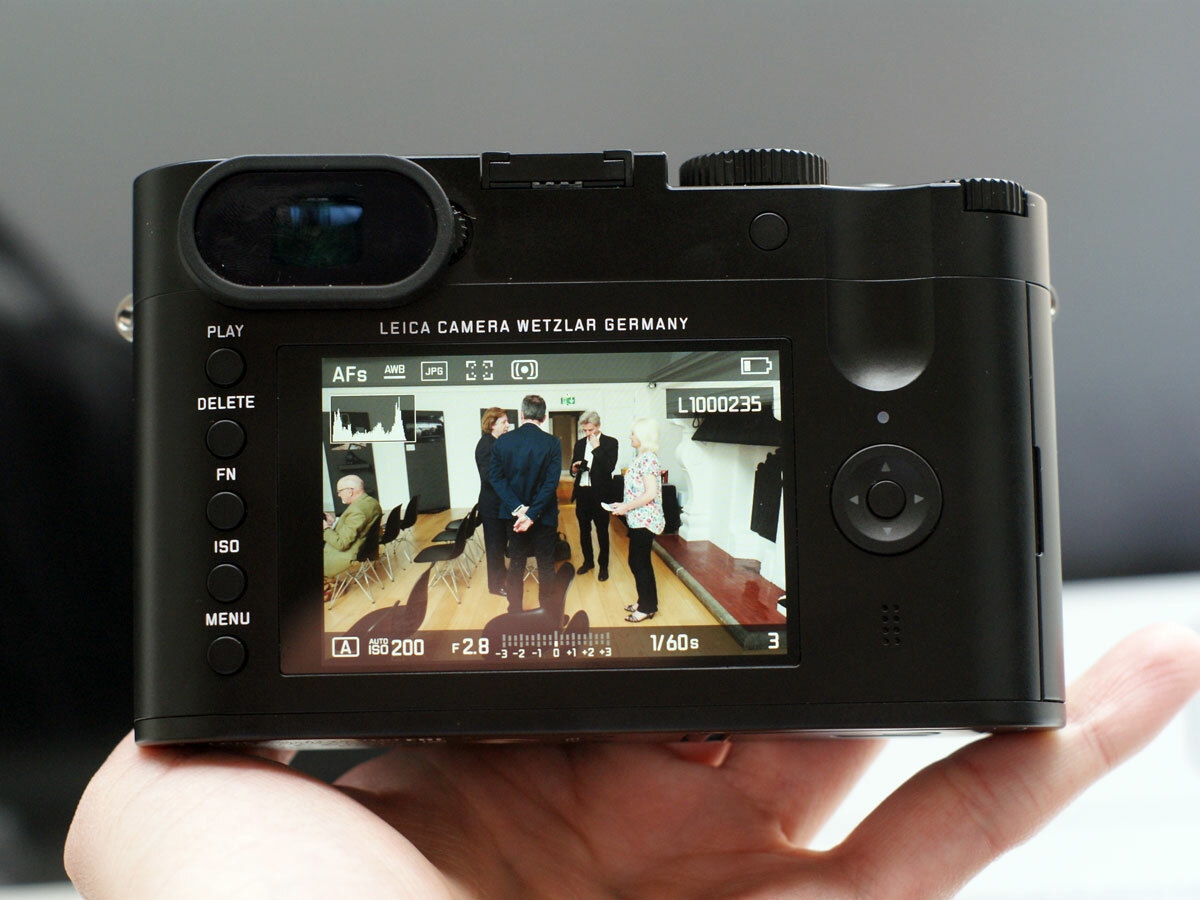 Elsewhere it's every bit the modern camera. There's a 3in LCD screen with some multitouch functionality for browsing and reviewing shots, as well as an LCOS-based electronic viewfinder with 3,686,000 pixels which, from our brief time with the camera, seems incredibly sharp.
The camera has the ability to shoot 1080p video at either 30 or 60fps, as well as full resolution stills at a continuous speed of 10fps. There's Wi-Fi and NFC, which allow the camera to communicate with a new iOS and Android companion app: you can send photos directly to your smartphone, or use it to remotely control the camera.
The Leica Q will be on sale as soon as tomorrow, priced at £2,900. Look out for a hands-on soon, followed by a review as soon as we get a sample.