Lego Jurassic World and Marvel's Avengers games will turn blockbusters into block-busters
Next wave of colorful, family-friendly video game adaptations announced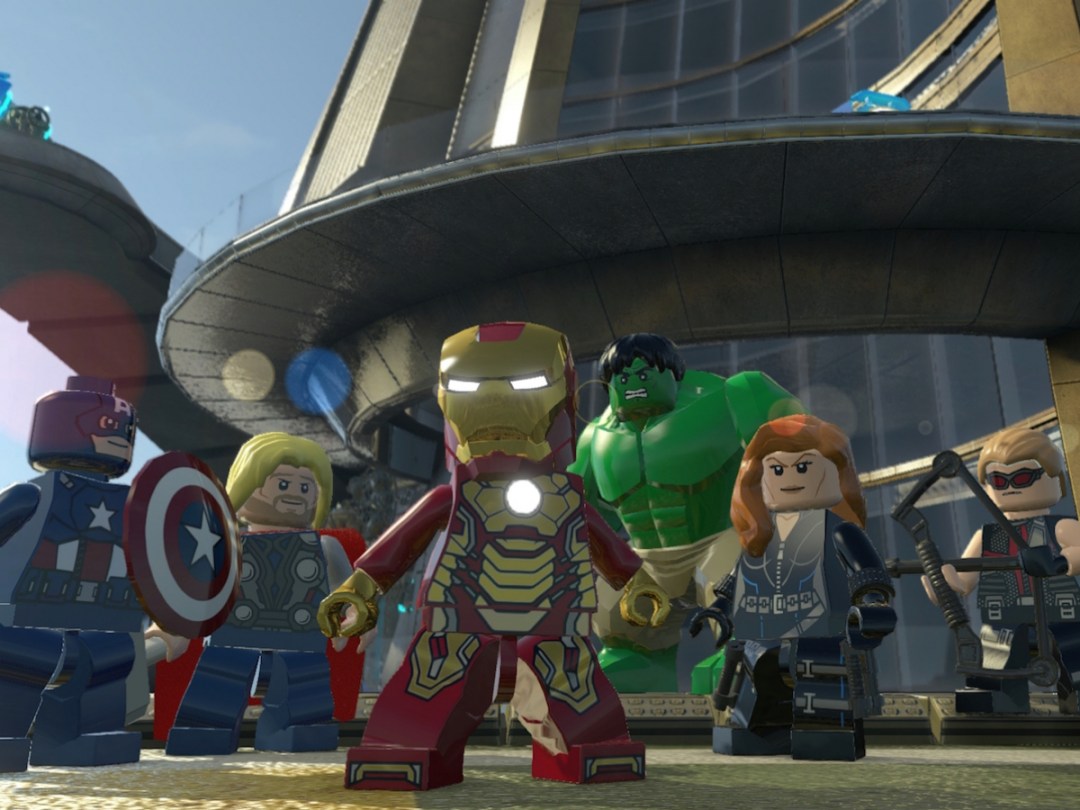 If you've tired of the Lego formula of charming-but-repetitive cooperative action, well too bad: Warner Bros. and TT Games are turning two more of the biggest film franchises into brick-based bash-fests.
Lego Jurassic World was teased in the closing credits of last autumn's Lego Batman 3: Beyond Gotham, and it'll launch in June around the same time as the film's release in cinemas. However, it's not simply focussed on the latest dino-centric adventure.
In fact, the game will span the entire film franchise, featuring levels based on the events of the original Jurassic Park, sequel The Lost World: Jurassic Park, and forgettable trilogy-capper, Jurassic Park 3. Seeing the first film's memorable moments reenacted with virtual plastic bricks ought to be enough to warrant a look for fans of any level.
While Avengers: Age of Ultron is set to hit large screens at the end of April in Europe (early May in the States), the tie-in game won't be ready until this autumn. Lego Marvel's Avengers will feature content from both Avengers films, letting you take command of the likes of Iron Man, Thor, and The Hulk as you smash super villains.
We're sure it'll closely resemble the template of Lego Marvel Super Heroes (pictured up top and in the trailer), which stands as one of the best Lego adaptations in recent years, so there's reason to be optimistic. Sadly, there's no footage of either game at present, but if you've seen one Lego game, you can imagine how the others will go.
As usual, both games are set to make a very wide landing across numerous platforms: Xbox One, PlayStation 4, Wii U, PC, Xbox 360, PlayStation 3, PlayStation Vita, and Nintendo 3DS.
READ MORE: Lego Marvel Super Heroes assemble