Leaked Nokia Lumia 929 could be the Windows Phone we've been waiting for
This Lumia's leaked spec list ticks all the right boxes. Could this be the best Windows Phone ever made?
We were impressed with the Nokia Lumia 1520 in our review, but we couldn't help but feel that we'd have preferred its innards into a smaller, less, well, humungous device.
Enter the mysterious Nokia Lumia 929, a device outed by a leakster called Falorin on WPCentral's forums.
Said to pack the power of Qualcomm's mighty Snapdragon 800 quad-core processor along with 2GB of RAM, 32GB of storage and a 2,510mAh battery, the 929 will also reportedly land with a 5in 1080p display to pleasure our eyeballs.
It'll also have Nokia's superb 20MP PureView camera tech which, if the 1520's shots are anything to go by, should offer some one the very best smartphone snaps we've ever seen outside the realm of the Lumia 1020.
December release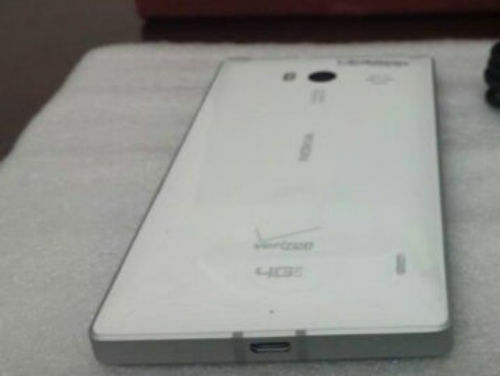 Design-wise, it seems to deter from the familiar path of the Lumia series' colourful polycarbonate build and could be similar to the metal Lumia 925, though it's hard to tell from the leaked pictures above.
The Lumia 929 is apparently going to hit shelves in December, so join us in remaining tentatively optimistic for what could be the best Windows Phone ever made.