The Last of Us Part II and new Marvel vs Capcom lead stack of PS4 reveals
All the PSX trailers you need to see: Uncharted! Wipeout! PaRappa!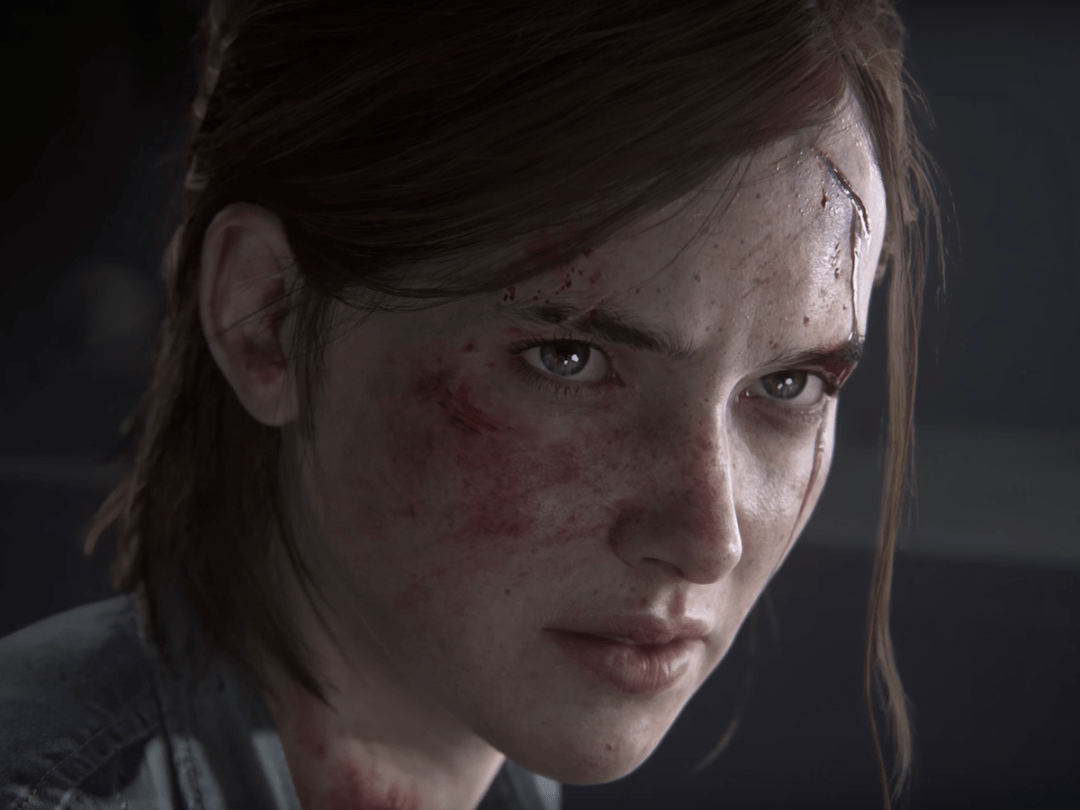 It's been a busy week for gaming news. We thought the new announcements and trailers from The Game Awards were hot, but that all seems miniscule compared to what Sony just unleashed at PSX.
That's the PlayStation Experience, of course, and Sony's fan expo has returned for a third year with a monster slate of game announcements. A sequel to The Last of Us? Another Uncharted game? Multiple Marvel vs Capcom releases on PS4? Check, check, and check.
And that's not even all of it, incredibly. Sony just gave PS4 owners a ton more to be excited about in 2017 and beyond, and we've got all of the trailers and news tidbits you need below. Prepare to be wowed, PlayStation fans.
The Last of Us returns
Naughty Dog might be best known for Uncharted, but The Last of Us won our vote for the best PlayStation game of all time a couple years back – and now… brace yourself… it's getting a proper sequel.
The Last of Us Part II picks up with Ellie as a 19-year-old and now the lead playable character, and it's clear that she has some kind of revenge in mind in the chilling first teaser above. Naughty Dog says a release is still a ways out, so it's very likely not in 2017, but we're already hyped to revisit this harrowing world once more.
And Uncharted too
Thought Uncharted 4 brought Nathan Drake's adventure to a close? Well, it did – but the series has other compelling characters, as well, and Naughty Dog will revisit a couple of those with next year's Uncharted: The Lost Legacy.
Initially planned as a DLC expansion for Uncharted 4, it will instead be a standalone release and will be meatier than the Left Behind expansion for The Last of Us. It stars Chloe Frazer from Uncharted 2 and Nadine Ross from Uncharted 4, and will take place partially in India.
Marvel vs Capcom is back
As rumoured, Capcom's crossover fighting franchise returned with the debut of Marvel vs Capcom: Infinite – and unlike with Street Fighter V, it's not a PS4 console exclusive. You'll be able to find it on Xbox One, PS4, and PC alike in late 2017.
Returning the series' roots, Infinite will have two-on-two battles (instead of three-on-three, as in the last couple games), and this time Infinity Stones will play a role and can affect play strategies. We'll get a first look at gameplay later today during the Capcom Cup SF5 tournament, so hopefully we'll see how that new element shakes out. Also, there will be a cinematic story mode in the game – a big improvement over the thin solo offerings of MvC3.
Speaking of MvC3 – Capcom just released a remastered version of the complete Ultimate Marvel vs Capcom 3 for PS4. It runs at 1080p and 60 frames per second and looks really sharp. And it will also hit Xbox One and PC in March 2017.
Wipeout in 4K!
Wipeout, one of the absolute finest racing series ever created, is coming to PS4 next year. In fact, three recent-ish entries – Wipeout HD and Fury from PS3, and Wipeout 2048 from Vita – are all coming together in the Wipeout Omega Collection.
While not a brand new release, we'll take it, especially considering how wondrous Wipeout HD and Fury are. Better yet, the set will be optimised for the PS4 Pro, with 4K resolution and HDR support, although we're sure it'll look fabulous in 1080p as well. It's due out next summer, but man, we want it now.
PaRappa on PS4
Sony is digging back much, much further into its back catalog for this one: original PSone classic PaRappa the Rapper will also be remastered for PS4 in 2017. It looks like a pretty straightforward upgrade here, but the new graphics are dramatically smoother, and the old songs of this rhythm favourite remain amazing.
And that's not all, either: two of the PSP's absolute best originals, LocoRoco and Patapon, will also be remastered for PS4. LocoRoco is an adorable and inventive side-scrolling platformer, while Patapon is a rhythmic strategy game. Both are awesome.
Crash gets rebuilt
Sony announced a trio of Crash Bandicoot remasters at E3 this summer, but it was too early to show anything. Now we've had a pretty serious look at them, and we have to say, we're impressed… and surprised that we're so impressed.
According to Vicarious Visions, which is handling the Crash Bandicoot N. Sane Trilogy, all three classic platformers were rebuilt using the original level geometry, but with new code, graphics, and improvements that make them a little more modern while still feeling like the old games. We'll see this Activision-published set in 2017.
Also worth knowing
It's not really news, per se, but next year's Horizon: Zero Dawn still looks ultra-cool. Here's a fresh trailer worth pointing your eyeballs towards.
Lara Croft Go, the swell mobile puzzle game spun off from the Tomb Raider franchise, is now on PS4 and Vita, and offers the Mirror of Spirits expansion first before it comes to smartphones.
The third and final playable portion of the Resident Evil 7 Teaser: Beginning Hour demo is available now and can be played on PS4 or PlayStation VR. Called "Midnight," the new segment will hit Xbox One on 9 December and PC on 19 December. Of course, the full game comes out next month.
Also, Knack 2 was announced. Colour us surprised, given how utterly lacklustre the original PS4 launch title was.
While these were all the biggest of the PlayStation Experience announcements, there were plenty more for third-party and indie releases. Be sure to hit up Sony's PlayStation.Blog and YouTube channel to get a glimpse at other intriguing offerings on the horizon.