Jaguar's new XE picks a fight with the Germans
Luxury British marque unveils handsome BMW 3-Series adversary at glitzy London bash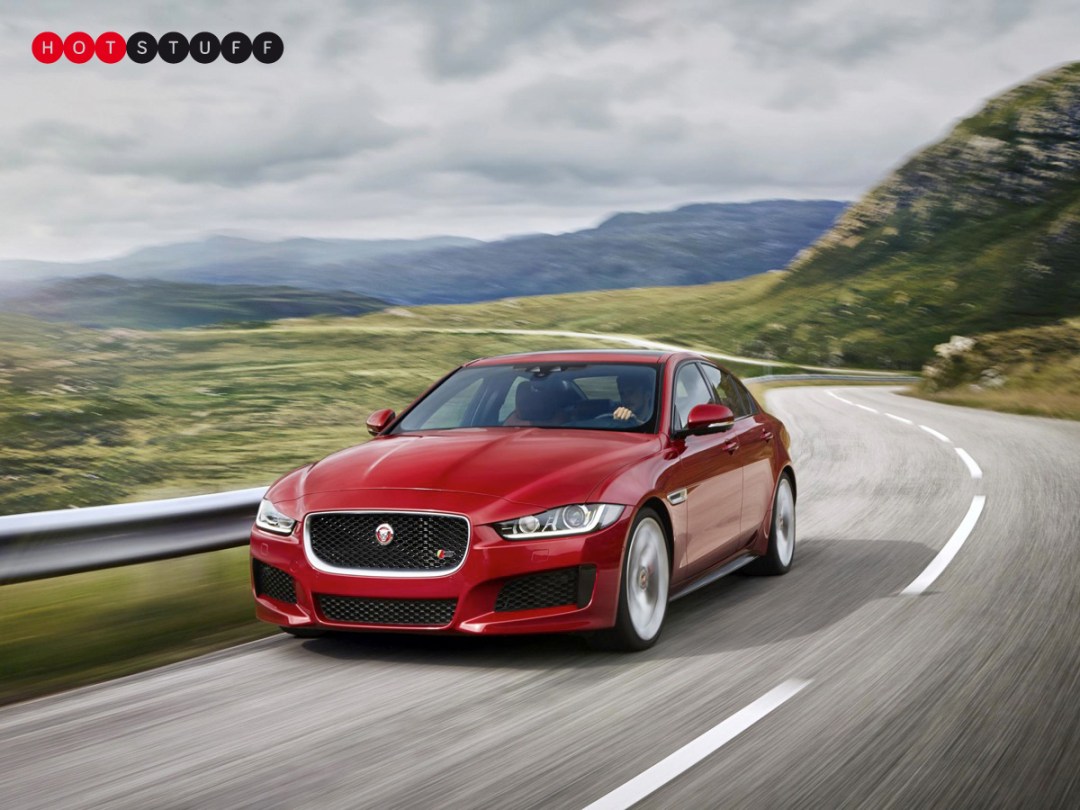 Didn't I see the XE dangling from a helicopter in the skies above London the other day?
You probably did – because Jaguar pulled out all the stops at a glittery London bash to ensure everyone on this green earth knew that the British marque was launching an all-new model. It's a good job too, because the pretty XE will face extremely stiff competition from the likes of Audi, Mercedes and BMW when it goes on sale later this year.
What's so special about the XE?
It features a brand new aluminium architecture, which basically means all of the important underpinnings are fashioned from stiff, lightweight metal to improve performance, ride and handling. There is also a new range frugal engines that have been built from the ground up to produce less harmful emissions yet not affect typical Jaguar performance.
Will there be lots of buttons to fiddle with inside?
Yes, there certainly will; a new eight-inch touchscreen display takes care of the infotainment system, plus you get onboard wi-fi. If you're in the driving seat, you can sync smartphone to access a suite of apps on the move and then control most of it with your vocal cords thanks to voice command software.
It all sounds a bit James Bond…
That's not all, as Jaguar's InControl app also allows smartphone users to access information and control certain functions from their mobile device anywhere in the world. This includes heating and cooling the car from afar – but more importantly, starting the engine remotely. Q would be impressed.
BMW, Audi and Mercedes all do 'fiery' versions of their executive saloons, will the baby Jag keep up?
The entry-level engine on the £27,000 XE is a pretty unexciting 2.0-litre diesel, which is said to manage 75mpg and produce less than 100g/km CO2. But those looking to add a little spice to their morning commute should look towards the XE S model with its punchy 3.0-litre V6 pinched from the F-Type.
Surely that's going to be mighty quick…
The 0-62mph sprint will to be dispatched in 5.1 seconds and it's limited to a top speed of 155mph. But we're waiting for a XE RS model, which could get as much as 542bhp and properly face-melting performance figures.
READ MORE: Apple iPhone 6 hands-on