iPhone 4S unboxed early
A lucky German has received the iPhone 4S a wee bit early and uploaded pics of the packaging for us to drool over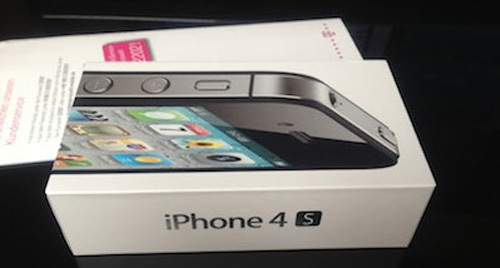 Apple's iPhone 4S is the subject of much excitement, even as its UK Friday release edges closer, and stories of a meager 512MB RAM surface. 
If you still can't wait until then to see what the fabled Siri-packing handset will look like in its box, then enjoy these pictures, shared by a German who ordered the device before it was even announced from Macerkopf.de, and took delivery of his iPhone 4S early.
With speed tests revealing that the iPhone 4S can manage double the speeds of its predecessor, anticipation for Apple's latest blower is growing ever stronger.
Still not sure if you should get one? Read our iPhone 4S pricing guide to help you decide.
Also
Does the iPhone 4S only have 512MB of RAM?