The iMac Pro is Apple's most powerful computer ever
Mightier than the Power Rangers and Teenage Mutant Ninja Turtles combined - and it's out this week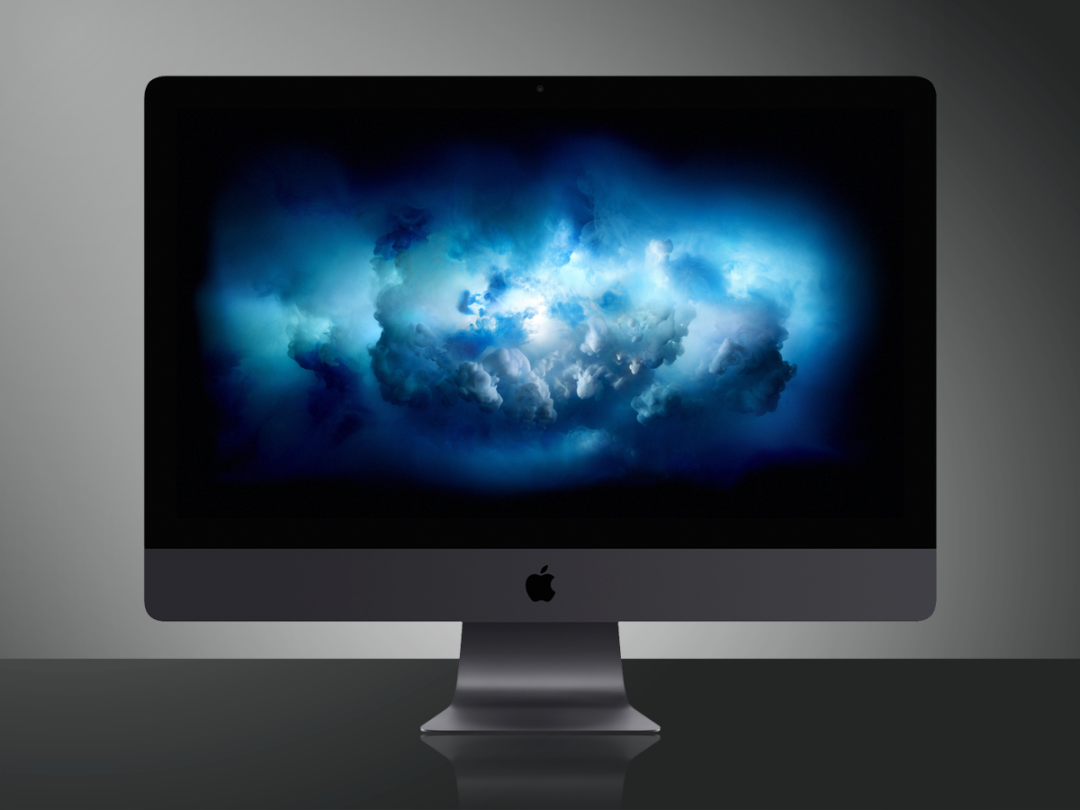 Optimus Prime. The Tesla Model S P100D. A vindaloo curry from Brick Lane, London. These are just a few of the most potent forces known to man, but none of them are quite as powerful as the new iMac Pro.
Simply put, Apple's first new desktop computer since 2009 is an absolute beast. Built for professional video and graphics work, this machine comes with a cavalcade of top-of-the-range specs including a 5K display, an all-new AMD Radeon Vega graphics GPU and up to an 18-core Xeon processor.
Don't know what any of that is? Basically, it's all really, really fancy and exactly what ardent iMac users have been crying out for. Of course there's more to the new Pro than its speed, so we've got all the details below in a form that won't make your head explode – just in time for its official launch later this week.
Mac Pro R.I.P.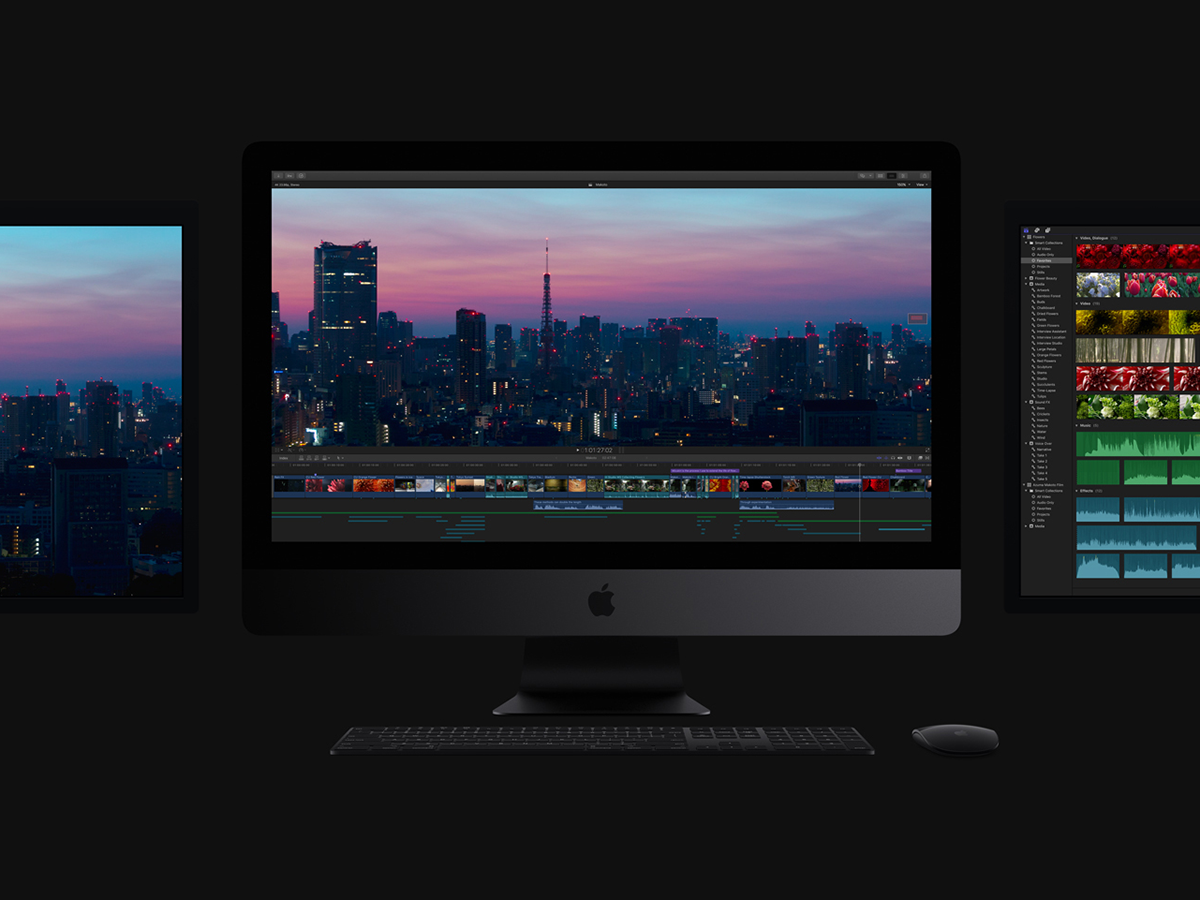 In essence, the iMac Pro is meant to replace the dustbin-shaped Mac Pro that Apple launched in 2013 and quickly forgot about afterwards. An all-in-one PC with considerably more oomph than even the new Kaby Lake-powered iMacs, the Pro is built to be fast in every respect.
This means as well as being available in 8, 10, 14 and 18-core configurations with up to 16GB of VRAM, you can also grab up to 4TB SSD storage and 128GB of ECC memory – meaning that both writing and accessing data should be a total breeze. Add 802.11ac Wi-Fi to the mix alongside a decent fibre internet connection and you're guaranteed rapid-fire download and upload speeds.
While that might all sound like gibberish to most people, it's going to make a huge difference to one group: the folks who edit your favourite TV shows and movies. With support for 30-bit colour and a P3 color gamut, it'll be easier than ever to fine-tune onscreen details. Especially given that the iMac Pro's also rocking a 27in 5K display.
Yes, that's means it's got a superior resolution to even that new Sony A1 telly you've been lusting after. Oh, and we shouldn't forget the most important detail: it'll come in that lovely iPhone-esque colour which Apple calls Space Grey.
Arriving in time for Christmas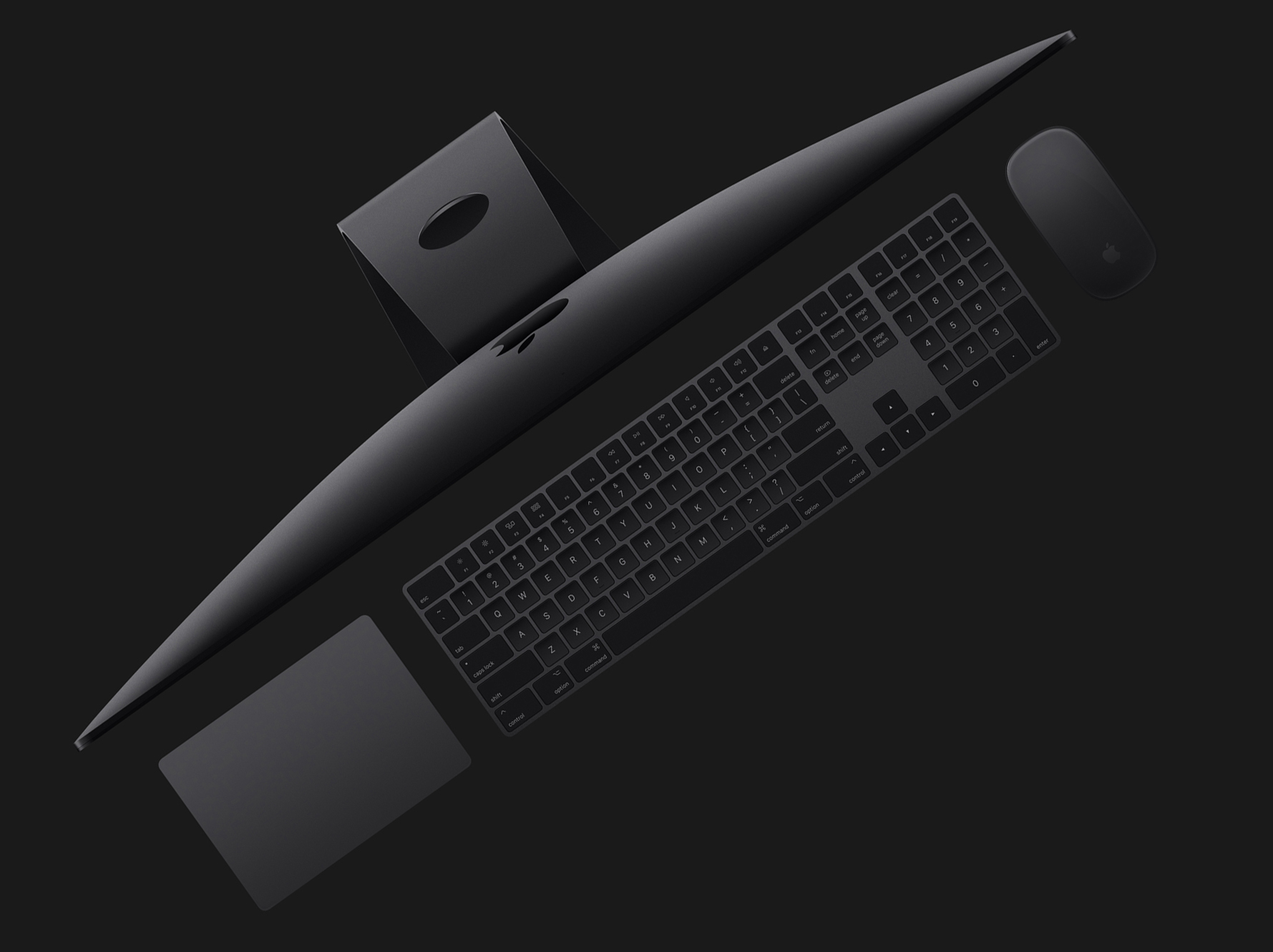 If you are a video pro, then there's no chance you're going to be using this iMac as a standalone device. That's why it's been jam-packed with ports and connections in stark contrast to last year's new MacBook Pros. So, the lucky old iMac Pro gets two Thunderbolt 3 controllers, as well as a cavalcade of USB and USB-C slots. Oh, and don't worry it's got a headphone socket too.
As you'd expect, there's loads of other tech wizardry crammed into the new iMac Pro, but all Apple really wants you to know about its latest desktop is that it's super-powerful and you can connect it to pretty much anything you want. Or at least you will be able to come December the 14th, when the iMac Pro officially launches from – brace yourself – £4899. And things only get more expensive from there.