The HTC One M9+ is coming to the UK, fingerprint scanner in tow
Can a slightly larger screen and dual-rear cameras tempt you away from the One M9?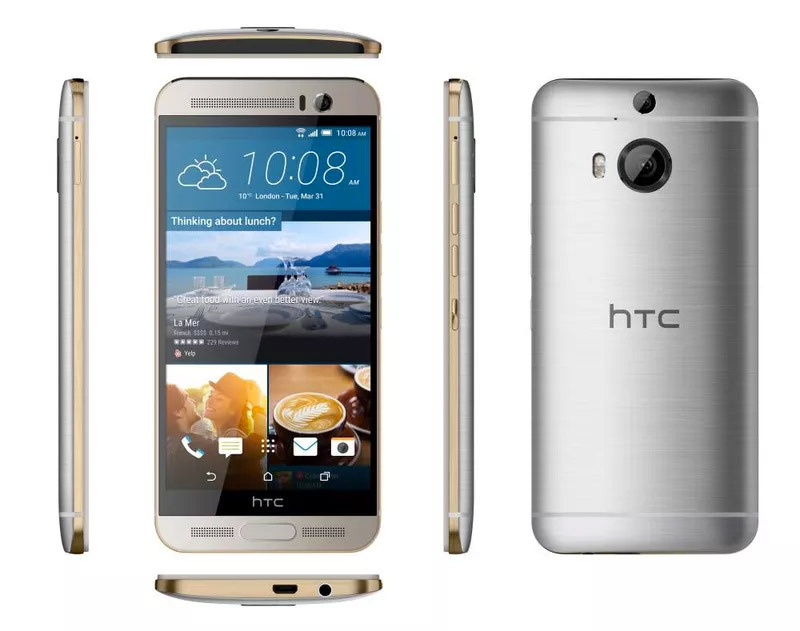 Remember the HTC One M9+? It launched in China back in April with some minor improvements over its original M9 brother, and now HTC has confirmed that it's heading to Europe.
The M9+'s screen is a tad larger than the 5in screen of the One M9, measuring in at 5.2 inches. Yes, that's barely noticeable, but it does pack in a higher 2560 x 1440 2K resolution, compared to the One M9's 1080p display.
Perhaps the most noticeable difference is the physical button on the front, which isn't actually a button at all. It's a fingerprint scanner, and it's in a far better location than the cumbersome rear scanner found on the HTC One Max, and should offer a much smoother experience.
The One M9+ also sees HTC's dual camera system return. Unlike the One M8 which had a 4MP UltraPixel sensor, the M9+ has a 20MP offering. The second lens will keep the arguably gimmicky depth-sensing skills, which lets you adjust the focal point of photos, after you've captured them. The front-facing camera has also been given a boost, with an UltraPixel lens to suck in more light for clearer selfies and video calls.
HTC's class-leading BoomSound speakers are present and accounted for too, and the inside of its premium metal body houses 3GB of RAM, a MediaTek Helio X10 core processor, and 32GB of storage.
We don't expect HTC to comment on the processor change, but it wouldn't be crazy to believe that the Snapdragon 810 processor's reported overheating problems had something to do with it.
The M9+ has a slightly larger 2840mAh battery (as opposed to the M9's 2800mAh offering), but we don't expect to see a huge difference in battery life, given the extra resolution the M9+ has to deal with.
Android 5.0 Lollipop is running the software show, with HTC's pretty Sense 7 UI overlaid on top, and it'll be available in gold, gunmetal, and silver-gold finishes.
In our opinion, existing M9 owners don't have many reasons to be jealous, unless they're desperately craving a fingerprint sensor. The M9's 1080p screen should also suffice for normal day-to-day, and the size difference is negligible. If you're after the latest Android experience with HTC's build quality behind it though, then it's worth a closer look.
There's no word of an official UK price tag or release date, but we'll update this story with the full facts, as soon as we get them.
[HTC]