This hi-tech collar will deploy an airbag over your head in 0.1 seconds
Cyclists: protect your head in style. You only get one, after all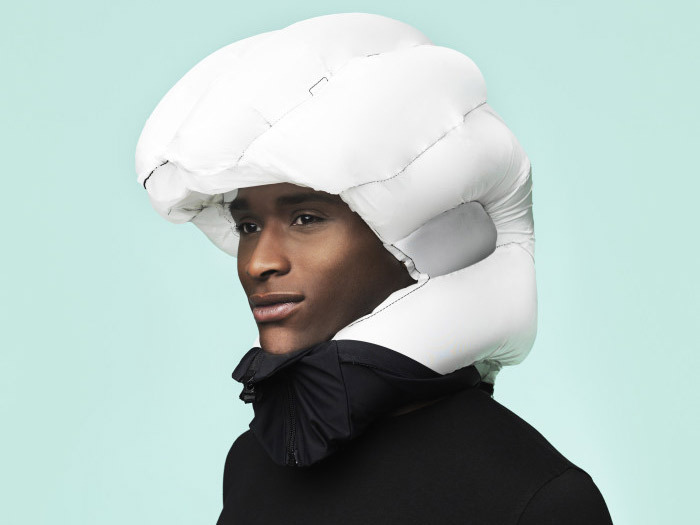 Cyclists should wear helmets. That's a given. But Swedish company Hövding has propelled protective head gear into the future, by releasing its second-generation wearable airbag for cyclists.
The £250 Hövding is a nylon collar which is zipped up around your neck. Clipping the zip to an on/off sensor activates the collar, letting it measure your every movement, up to the moment you take it off. It's microUSB-rechargeable too, and lasts for around 18 hours of cycling.
Hövding simulated thousands of different cycling accidents to create an algorithm which can accurately and instantly determine when an accident is taking place, thanks to real-time date collected from internal sensors.
When there's an impact, a miniature helium gas inflator causes an incredibly tough nylon airbag to envelop a rider's head and neck, absorbing the impact of a crash.
We've seen the helmet in action, and its 0.1 second deployment time is so fast, it's almost impossible to see with the naked eye.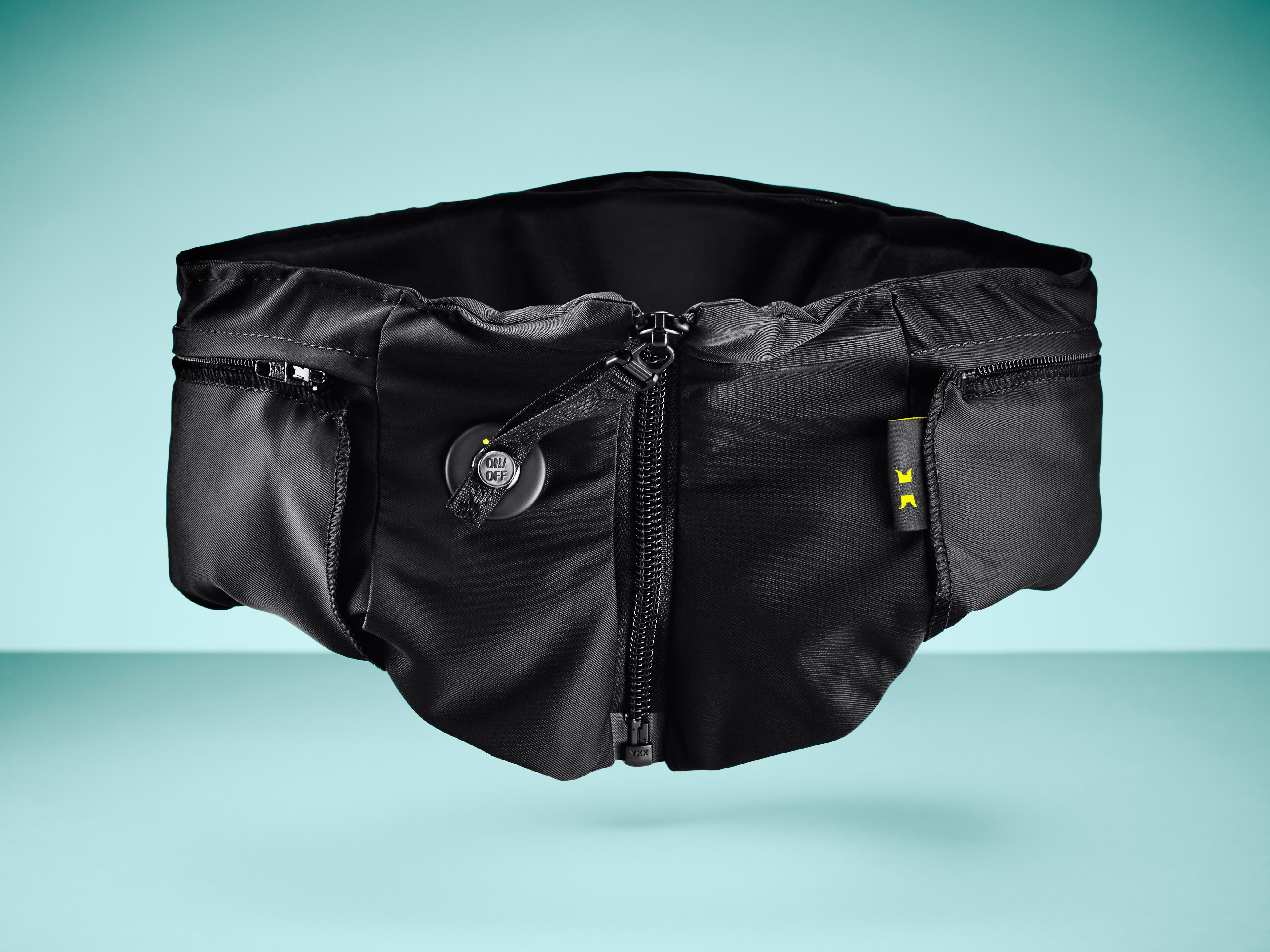 The nylon won't rip even when dragged on the ground, and the pressure remains long enough to protect the head after multiple impacts. It covers more of the head than a regular helmet, and offers greater shock absorption to boot.
Like regular helmets, the Hövding has to be replaced after an impact has occurred, and users can send in their deployed helmets and obtain a second one at a reduced price. They're also encouraged to send in the Hövding's internal black box, which houses the impact data, which can be analysed for future use.
Hövding's own professional bike-faller-offer (or, we suppose, stuntman) tells us that the helmet has the added bonus of reducing the effects of whiplash too. Watch the video of him testing it out below and you'll see just how effective it is.