GTA III for iPad 2 video leaked
First look at Grand Theft Auto III for iPad 2, iPhone 4S and Android in action – and it looks good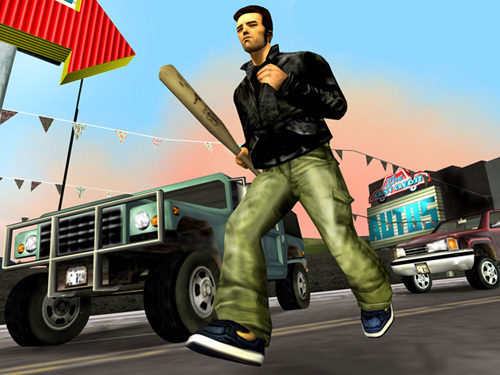 An attendee at New York Comic-Con has grabbed the first footage of Grand Theft Auto III: 10th Anniversary Edition for iPad 2.
The footage shows GTA III's new touch-sensitive control scheme in action – the game's also been given a visual spit-and-polish with upscaled graphics and new lighting mechanics. Happily, the control scheme is set to be very customisable – you'll be able to move the on-screen buttons around to your heart's content to create your ideal setup.
Grand Theft Auto III will only be available for dual-core tablets and smartphones, so as well as the iPad 2, you'll be able to run and gun your way around Liberty City on the iPhone 4S, Droid X2, HTC Evo 2, LG Optimus 2X, Motorola Atrix, and Samsung Galaxy S II. Supported tablets include the Acer Iconia A500, Asus Eee Pad Transformer, Motorola Xoom, and Samsung Galaxy Tab 10.1.
Now, we wonder if we'll be getting GTA Vice City or San Andreas any time soon.
Also
Skype co-founder to launch Netflix rival Vdio