GoPro Hero4 Black guzzles up 4K video at 30fps
Finally, you can record your crazy 2560° barrel roles in the quality they deserve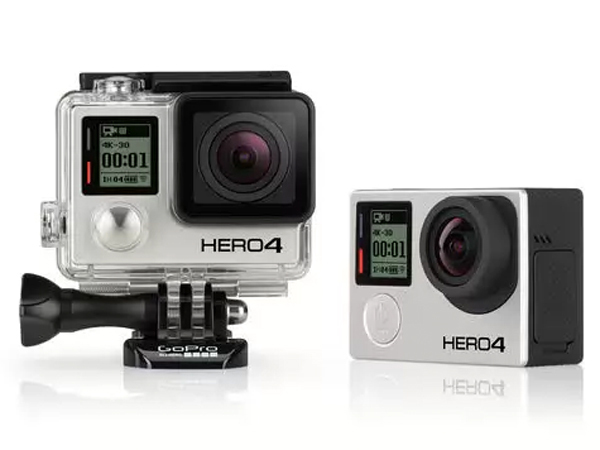 GoPro has announced a trio of new action cams, one of which will capture your antics in smooth, glorious 4K.
First up, we've got the GoPro Hero4 Black, which promises up to two times the performance of its predecessor, thanks to its beefier innards.
That power means that it can record 4K video at 30fps, as opposed to the previous generation's 15fps. It can also handle 2.7K at 50fps, and full HD at 120fps for some slow-mo action. 
Regular 12MP shots can also be taken in 30fps bursts, and it promises to record clearer audio, with the option to add an external mic too.
An accompanying GoPro app serves up easier controls on your smartphone or tablet's larger screen, and you can snap one up for yourself on 5 October for £370.
Hero4 Silver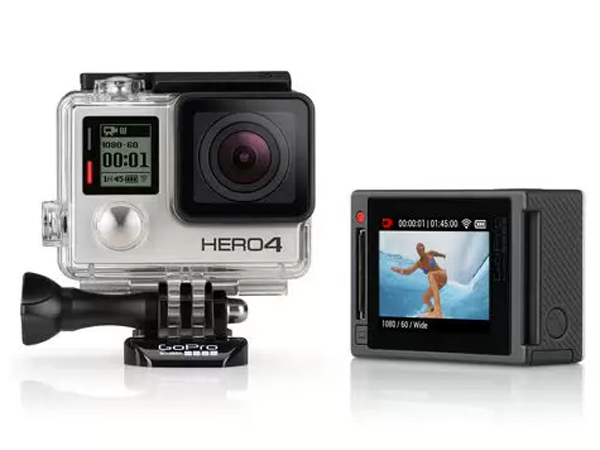 The Hero4 Silver packs in a colour touchscreen for previewing photos and videos and should provide easier navigation when there's no app or external remote on hand.
Unlike the Hero4 Black however, the Silver can only shoot 4K video at 15fps. It does handle 2.7K at 30fps, but if you're after a smooth 4K experience, the Black will be the better choice.
The Silver is also capable of diving up to 40 metres too, though its touchscreen won't work when its totally submerged.
Like the Black, it'll lands on shelves on 5 October, for a more wallet-friendly £290.
A regular Hero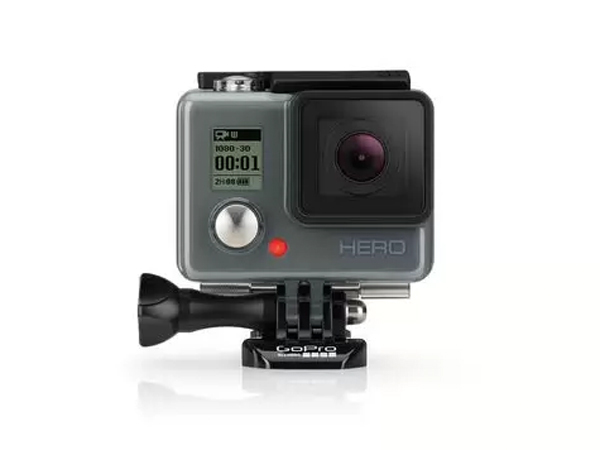 If you think 4K is overkill then the £100 Hero might be all you need. It can shoot Full HD at 30fps, or 720p at 60fps, but lacks the audio smarts of its newer counterparts, including the external mic input.
Still, not a bad buy at that price, and it could be just the thing you need to kickstart your lava surfing career.
READ MORE: Samsung NX-1 hands-on review