Google Android 10 Preview: Everything we know so far
UPDATED: Sounds like Pixels will get the first taste of 10 next week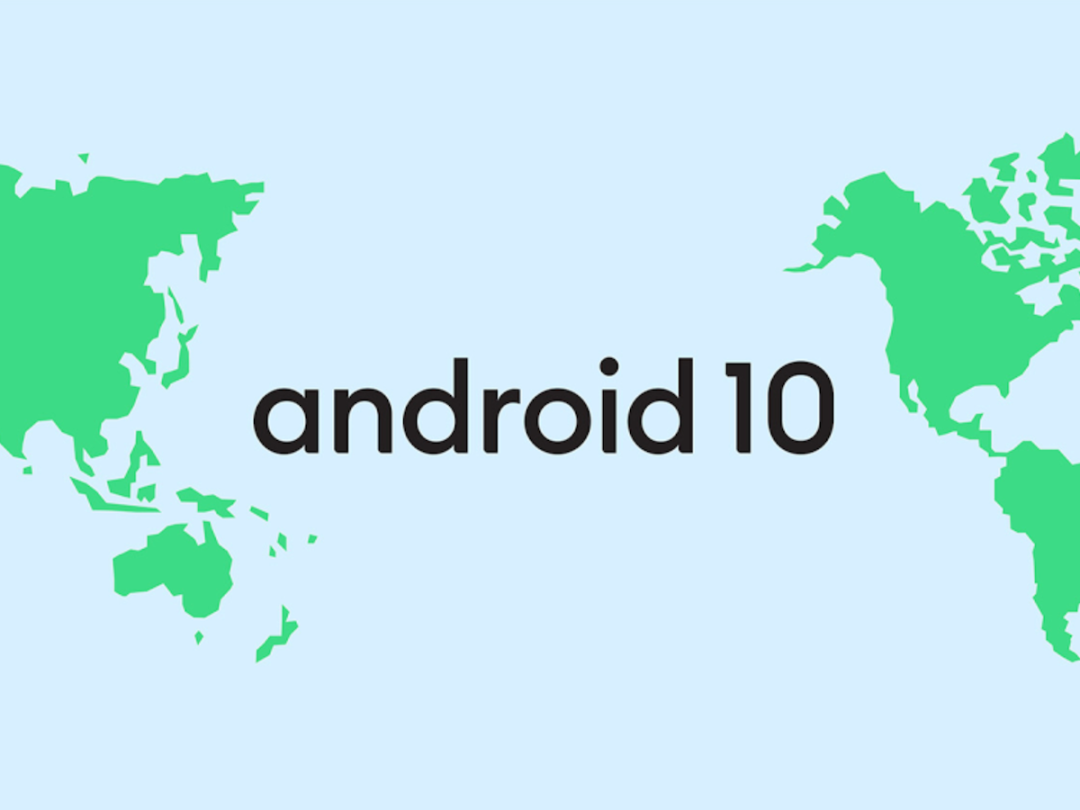 The next major version of Android is on the horizon… and this time around, it won't have a sweet treat in the name. End of an era!
Even so, Android 10 will pack some welcome tweaks and upgrades, and it's coming very soon. A public beta is now available for certain handsets, so if you don't mind playing around with unfinished software, keep reading to find out if your device is eligible.
Even if you don't want to jump into the beta, here's a look at everything you need to know about Android 10, when the full version will be released, and the notable new additions that we know about so far.
What will Android 10 be called?
Android 10. It'll be called Android 10. No, really.
After a full decade of naming its operating system after delicious treats, including Cupcake, Ice Cream Sandwich, and most recently Pie, Google has decided to get all corporate and boring and stick with Android 10. Kidding. The company says it's a matter of making sure there's no confusion between regions and cultures, especially those that may not have the same treats as others. Still, we'll miss the delightful twist of a fun name.
Initially, Google announced it as Android 10 Q, leading to the usual round of speculation. Quiche? Quirks? Quindim? Nope, none of those. Just Android 10.
When will Android 10 be released?
The first beta of Android 10 came out in March, and we've seen a gradual string of updates since. Beta 6 just launched early in August, and Google says that the official version is on the horizon.
We don't have an official ETA at this point, but a release in September or October seems likely. As ever, Google's initial release doesn't mean that every recent Android device will be ready to update to Android 10, since device makers have to test and tweak it as they see fit before you get an over-the-air update.
Phone Arena reports that Google customer service representatives are telling people to expect Android 10 on Pixel devices starting 3 September. This seems to be straight from the horse's mouth, but there's always the chance that the reps are misinformed. In any case, Google hasn't made a formal announcement just yet.
What features does Android 10 add?
Initially, the feature list for Android 10 looked pretty lightweight. However, Google always saves some reveals for I/O, and that was the case again this year. Now that the conference keynote has passed, we've learned about some of the bigger additions. Here are the highlights.
– Dark Theme: Android 10 will have a native Dark Theme mode that uses true black, saving power with OLED displays. Google will also update apps like Calendar and Photos to match the OS option.
– Improved Gestures: Android 10 builds upon the gesture controls introduced in Android Pie, taking on more of an iPhone-esque approach. One of the key advantages is that swiping either from the left or right side of the screen lets you go back, with a little "<" icon near your finger indicating the impending move.
– Project Mainline: Google's new initiative will make it easier for the company to update key parts of Android through the Play Store, ensuring that your system can stay a bit more up-to-date even if your phone's manufacturer isn't on the ball with OS updates.
– Live Caption: This super-cool feature uses local machine learning to provide real-time captions to both video and audio from any source, whether it's media or within an app.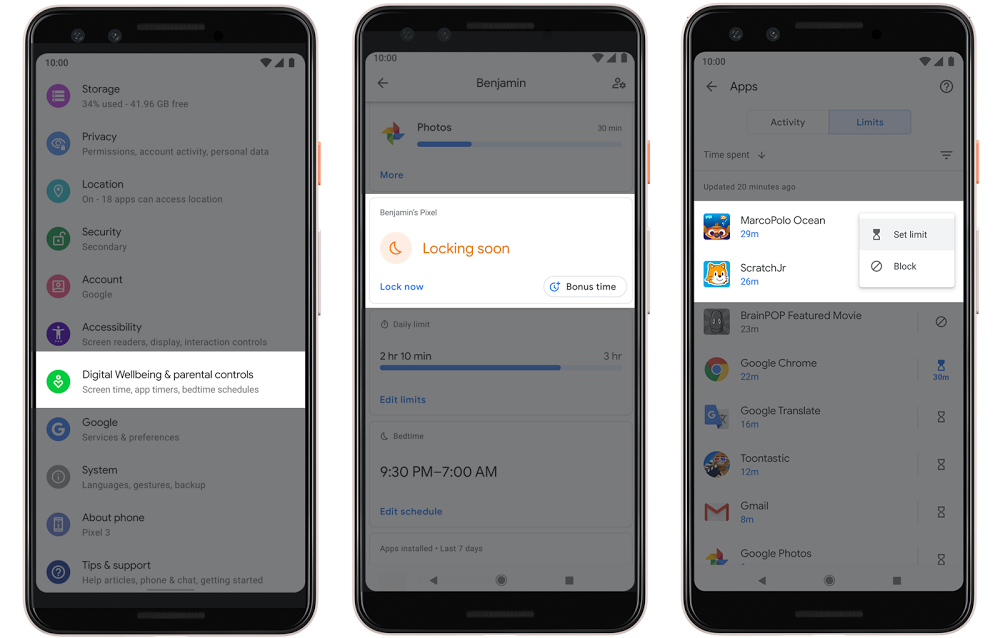 – Focus mode: This will let you silence particular apps that you find distracting until Focus mode is disengaged. Additionally, Android 10's Digital Wellbeing will have Family Link functionality, letting parents set app-specific time limits and provide bonus time when it's earned.
– Faster app startups: Android's ART runtime has seen significant improvements, leading to speedier starts for many apps.
– Security upgrades, including more control over apps' location usage and other privacy protections.
– Native support for foldable phones, including the upcoming Samsung Galaxy Fold and Huawei Mate X.
– Improved Wi-Fi coding for better peer-to-peer and internet connectivity, plus an adaptive Wi-Fi mode that lets developers use high-performance or low-latency settings.
– Native dynamic depth for photos, letting apps harness depth data for 3D images, augmented reality features, and unique bokeh and background blurs.
Which devices will get Android 10?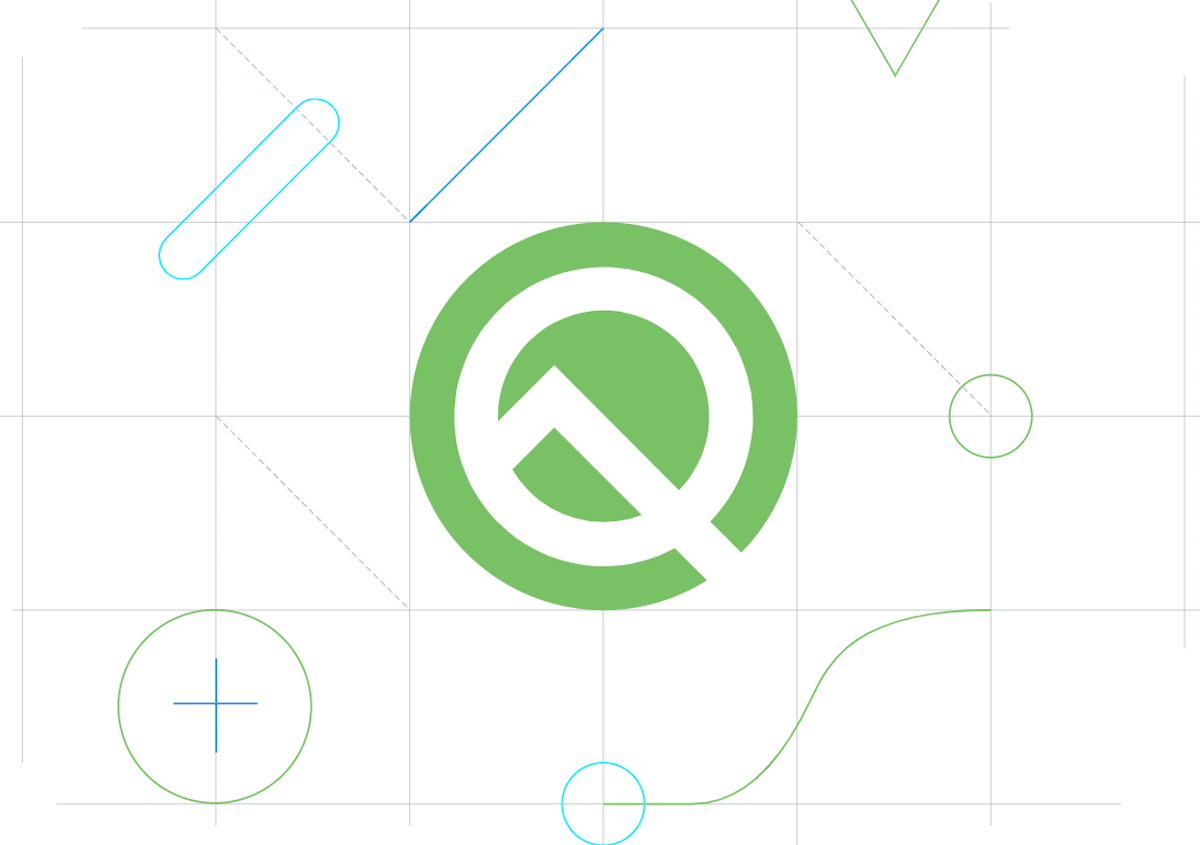 Google's own Pixel devices had the first crack at Android 10 Beta 1. The Pixel 3 and Pixel 3 XL were obviously on that list, along with the Pixel 2 and Pixel 2 XL. And even with older specs, the original Pixel and Pixel XL made the cut for Beta 1, as well. You can enroll in the program for an over-the-air update, or download an image if you please.
Now, a grand total of 24 devices are compatible with the public beta, including those devices as well as these third-party devices: the OnePlus 7 Pro, OnePlus 7, OnePlus 6T, OnePlus 6, Huawei Mate 20 Pro, Sony Xperia XZ3, ASUS ZenFone 5z, Xiaomi Mi 9, Xiaomi Mi Mix 3 5G, LG G8 ThinQ, Nokia 8.1, Essential Phone, OPPO Reno, Tecno Spark 3 Pro, Realme 3 Pro, Vivo X27, Vivo NEX A, and Vivo NEX S. Phew.
As for the eventual full version of Android 10, it's hard to predict exactly which devices will get the OS upgrade. That's because it's up to the individual manufacturers to release a version for each phone, and by and large they've been incredibly spotty over the years. And slow, too.
This autumn's Pixel 4 devices will undoubtedly launch with Android 10 onboard, and all of this year's major phones will probably see Android 10 at some point. Many of last year's big phones likely will, as well. As for any handsets older than that – it's possible, but don't hold your breath.