Gameloft's Asphalt 8: Airborne is optimised for the Nexus 7 2
With four times the graphical processing power of its predecessor, the new Nexus 7 could transform tablet gaming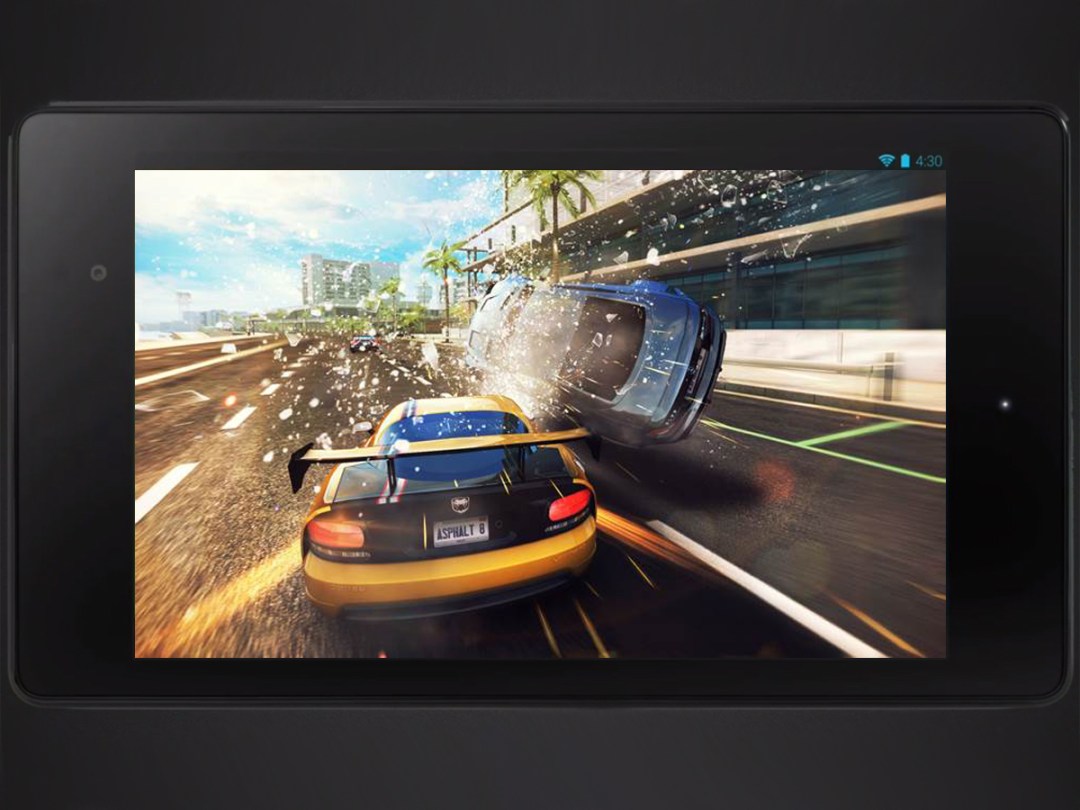 We were excited to see the new Google Nexus 7 unveiled last night with a trimmer form, higher specs and a better screen. Check out our new Nexus 7 hands-on review here. The GPU is four times more powerful than its predecessor and had us thinking about gaming. 
No sooner did the thought pop into our heads and Gameloft sent us an email saying Asphalt 8: Airborne is optimised especially for the new Nexus 7. But what does that mean?
For a start they've created a brand new real physics engine that takes advantage of the new Android tablet's power using OpenGL ES 3.0. And that graphical prowess is shown off for a whopping 180 events with 47 licensed cars and a bevy of new game modes. You can also enjoy multiplayer as well as challenges with friends – all of which you can share socially thanks to Gameloft's adoption of Google Play Game Services. 
An exciting synergy of hardware innovation of software adaptation. Check back to hear about other titles optimised for the Nexus 7 as they are announced.