Fully Charged: Formula E's truly electric debut, 3DS can be used as Wii U controller for Smash Bros, and Microsoft's Minecraft acquisition may come today
Begin the week by catching up on the weekend's most interesting tech tidbits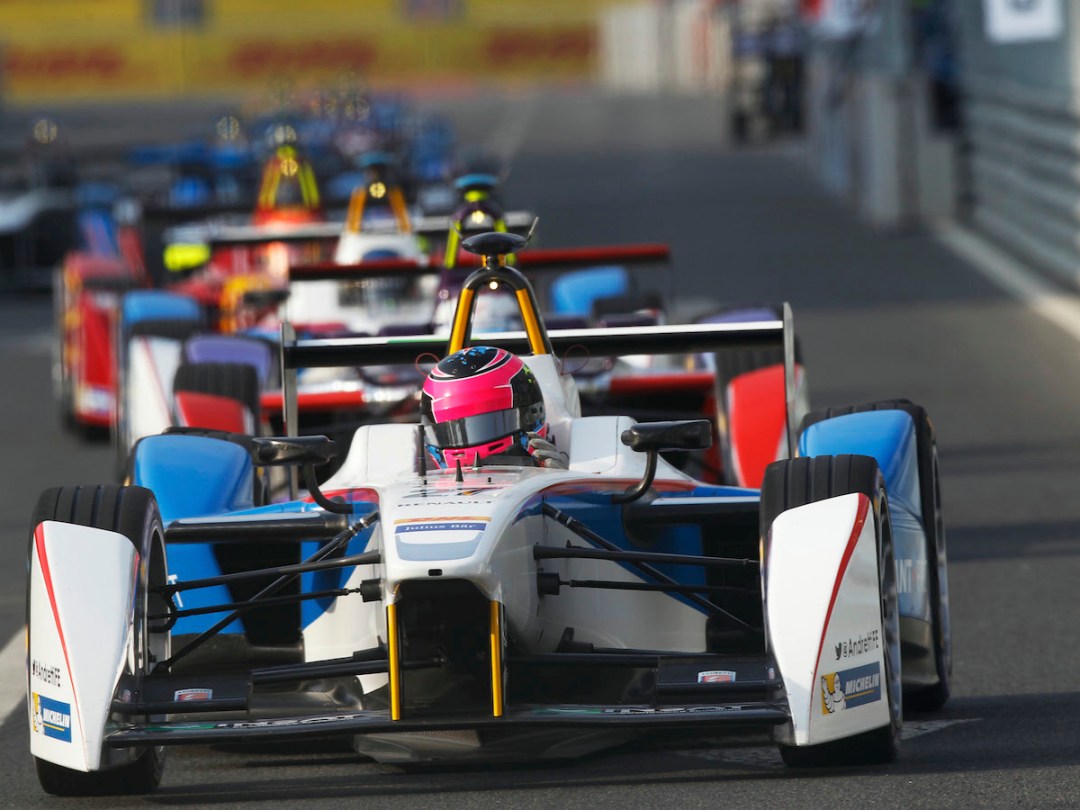 Formula E: electric in more than design
The FIA's new Formula E racing series started off on Saturday with the Beijing ePrix at the Beijing Olympic Green Circuit, and it showed that even electric cars can put on one heck of a show.
On the last lap, Venturi driver Nick Heidfeld attempted to pass Renault's Nicolas Prost, but Prost clearly aimed his car towards Heidfeld's and spun him out of control and into a wall in a violent crash. Both drivers are luckily fine, but Audi Sport ABT's Lucas di Grassi ended up taking the flag. It was the first race of the first-ever 10-event Formula E season, but those tensions will have to simmer for a bit as the next race isn't scheduled until 22 November in Malaysia.
All of the drivers this season are using the Spark-Renault SRT 01E featuring the same electric engine first designed for the stunning McLaren P1, so if the spectacle recapped above doesn't entice you to watch, perhaps that fact will.
[Source: FIA]
READ MORE: Formula E race series sets out to replace V8s with Volts
Super Smash Bros. for Wii U can be played with 3DS
The Nintendo 3DS version of Super Smash Bros. debuted in Japan over the weekend, in advance of its impending worldwide launch early next month, and it turns out there's a fun surprise within for the still-in-development Wii U iteration.
According to a series of tweets and images from a player based in Japan, the 3DS version notes that you'll be able to use the handheld (running the 3DS game) as a wireless controller for the Wii U game when it releases. Might we see this kind of functionality pop up with future games, as well? After all, the New Nintendo 3DS out next year has additional buttons, making it an even better Wii U GamePad substitute.
The Wii U version is due out this winter, a nebulous window that could mean the holiday season or early next year – which is why it's not currently on our just-updated list of the 20 most exciting games still to come in 2014. You'll also be able to use a GameCube gamepad with a special adapter, in addition to the 3DS and standard Wii U and Wii controllers.
However, 3DS owners will be able to try that version out later this week with a free demo launching on the eShop on 19 September, with some Club Nintendo members gaining early access late last week. The full version is due out in the UK on 3 October, alongside a bundle with Nintendo 3DS XL hardware.
Microsoft's Minecraft acquisition could be announced today
According to a report from Reuters, Microsoft will announce its rumoured purchase of Minecraft maker Mojang today. The reported deal is pegged at US$2.5 billion (about £1.54 billion), and will give Microsoft control over the massively popular block-based building game.
Minecraft is already available on PC, Xbox 360, and Xbox One – and many other platforms that Microsoft doesn't have a stake in – but the report suggests that Microsoft aims to bring the game to Windows Phone (or Windows phones, rather) as part of this deal. That seems like a whole lot to pay to bring a £5 game to a platform that enjoys a tiny portion of the smartphone market, but perhaps Microsoft plans to play the long game here.
[Source: Reuters]
READ MORE: Microsoft will end Windows Phone and Nokia branding