Fully Charged: Eye-popping Pebble colours released, Evolve slips into 2015, and the first synthetic biological leaf
Dodge the midweek doldrums by catching up on the latest in quick-hit tech news
Pebble gets a trio of neon colour schemes
Spreading a little summer love to its E Ink watch lineup, Pebble yesterday announced a trio of new eye-catching colours for the original, standard model. There's Fresh Green, Hot Pink, and Fly Blue, which together create the convenient corporate hashtag, #FreshHotFly.
All three are pegged as limited edition models, and like their less-vibrant non-Steel counterparts, they sell for US$150 (about £89) apiece. You can also mix and match the straps and bodies, as shown in the above stop-motion clip. All three colours are available now for shipping all around the world.
[Source: Pebble]
READ MORE: Pebble Steel review
Anticipated shooter Evolve slips into next year
2K Games and Turtle Rock Studios' Evolve stole the spotlight at E3 this summer, winning the Game Critics Awards and taking home other top honors, and was poised to perhaps be the biggest game that the fewest people had heard about this autumn. But that won't be the case anymore for the 4-on-1, hunters-vs-monster co-op experience; not timing-wise, at least.
Yesterday, 2K announced that Evolve will slip from its planned October launch and instead debut on 10 February 2015 worldwide. The usual reason of giving the game additional polish before release was cited, as was the slightly less-crowded post-holiday release window. And here we thought that all the big delays were done – our new list of the most exciting games left in 2014 is now sullied.
[Source: Joystiq]
READ MORE: The 20 most exciting games still to come in 2014
The first synthetic biological leaf?
As part of a series of clips about future technological advances, Dezeen magazine and car maker Mini have unleashed this rather intriguing look at what creator Julian Melchiorri hails as the "first synthetic biological leaf," which produces oxygen by taking in water and carbon dioxide.
What's the point? Made from silk protein, the leaves could potentially produce the kind of oxygen needed to facilitate deep space travel, ventilate buildings, and perhaps help with many other perplexing tasks. Commenters on the piece don't all seem so convinced of its merits, but it's certainly an exciting vision of how future technology could possibly mimic Mother Nature's techniques to let us do so much more.
[Source: Dezeen]
READ MORE: 3D holograms have arrived. Sort of
Resident Evil remake getting HD re-release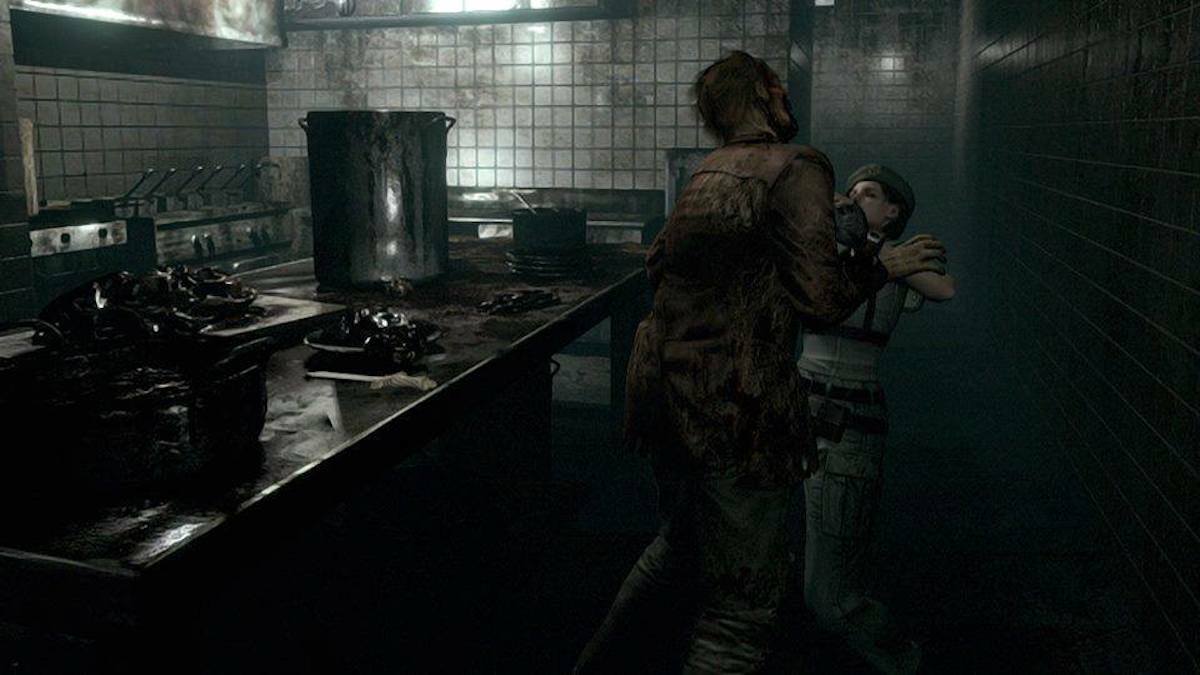 A remake getting a re-release? Oh right, it's Capcom. Indeed, the glossy Resident Evil remake first released on the GameCube in 2002 will make its way to the Xbox One, PlayStation 4, Xbox 360, PlayStation 3, and PC early next year as a downloadable release.
You'll be able to play in a new 16:9 widescreen mode, albeit with some scrolling trickery since the original game was only in 4:3 (also an option here), and both the clunky original "tank" controls and a modernized control scheme are available. All versions will offer 5.1 sound, while the new-gen console iterations will feature 1080p support as well.
READ MORE: The Evil Within: First Play preview