Fully Charged: Android Pay starts rolling out, and Marvel's first Jessica Jones trailer
Get this Friday started with the latest in tech and entertainment news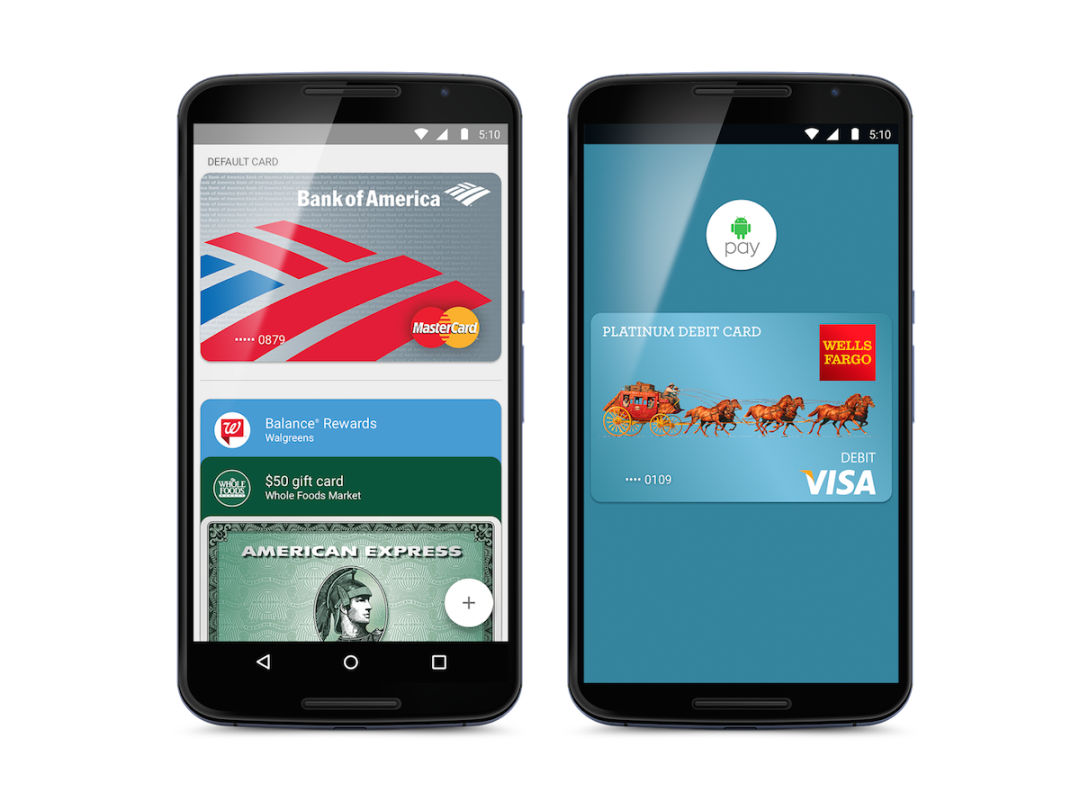 Android Pay goes live
Eager to tap and pay with your Android phone? Well, Google's new Android Pay initiative has started rolling out – in the United States for now – to devices, bringing the NFC contactless payment system to handsets running Android 4.4 KitKat or newer.
It works on all carriers at all tap-and-pay terminals in the States, with American Express, Discover, MasterCard, and Visa credit and debit cards all participating. Various banks and credit unions are also onboard today, including Bank of America and PNC, with more coming in the near future. The Android Pay app replaces the old Google Wallet (a new Google Wallet app just launched) for existing users, while the app will be available for everyone else shortly.
[Source: Official Android Blog]
Marvel's Jessica Jones trailer
Daredevil premiered on Netflix earlier this year to raves, and Marvel's streaming TV efforts will continue in November with Jessica Jones. It's set in the same corner of the Marvel Cinematic Universe as Daredevil, and features Krysten Ritter as the ex-superhero detective, along with Mike Colter as Luke Cage and David Tennant as Kilgrave.
All 13 first season episodes will drop on 20 November, and it's the next step in a building storyline between the series. Luke Cage will get his own show next year (along with a second season of Daredevil), followed by Iron Fist at some point, and then all four heroes will come together for a Marvel's Defenders crossover series.
See SpaceX's Crew Dragon
SpaceX has had a (mostly) strong track record sending rockets into space, but they've all been unmanned to date. In 2017, the company plans to hold a test flight for the Crew Dragon ship (previously called the Dragon V2), which will eventually bring astronauts into space. Yesterday, SpaceX unveiled an updated look inside the ship.
Unsurprisingly, it's sleek and spectacular, like a Tesla Motors – that's SpaceX CEO Elon Musk's other amazing company, of course – car turned into a spaceship. Check out the video above, and then click here for some gorgeous photos, as well.
[Source: SpaceX]
GT Spirit for Apple TV
Curious which games you'll be playing on the new Apple TV? Well, probably a lot of tweaked iPhone and iPad games – but here's a slick-looking racer that's being advertised as a fresh release for the set-top box. GT Spirit hails from Eden Games, the studio behind the Test Drive Unlimited games back when, and while it's also coming to mobile, it looks like an early Apple TV standout.
[Source: YouTube]