Fully Charged: The amazing tool-packed travel jacket, plus Xbox Ultimate Game Sale is live
Get your morning started with our quick-hit compendium of top tech news
Travel jacket is quick Kickstarter hit
If you like to have an array of amenities handy while traveling, but don't necessarily want to lug lots of little items around, consider the BauBax travel jacket. Just launched on Kickstarter, this jacket has a built-in neck pillow and eye mask, gloves, earphone holders, a drink pocket, a small blanket, a telescoping pen/stylus/zipper hybrid (yes, really), and pockets for your glasses, phone, and a 10in tablet, respectively. And that's not even all.
The jacket comes in four styles – sweatshirt, windbreaker, bomber, and blazer – all in men's and women's cuts, with available early bird prices starting at US$99 (about £65) as of this writing. With just a US$20,000 (just under £13,000) goal, the Kickstarter has tripled that amount already and still has 57 days to go. Although the longer you wait, the more you're likely to pay here.
[Source: Kickstarter]
Xbox's Ultimate Game Sale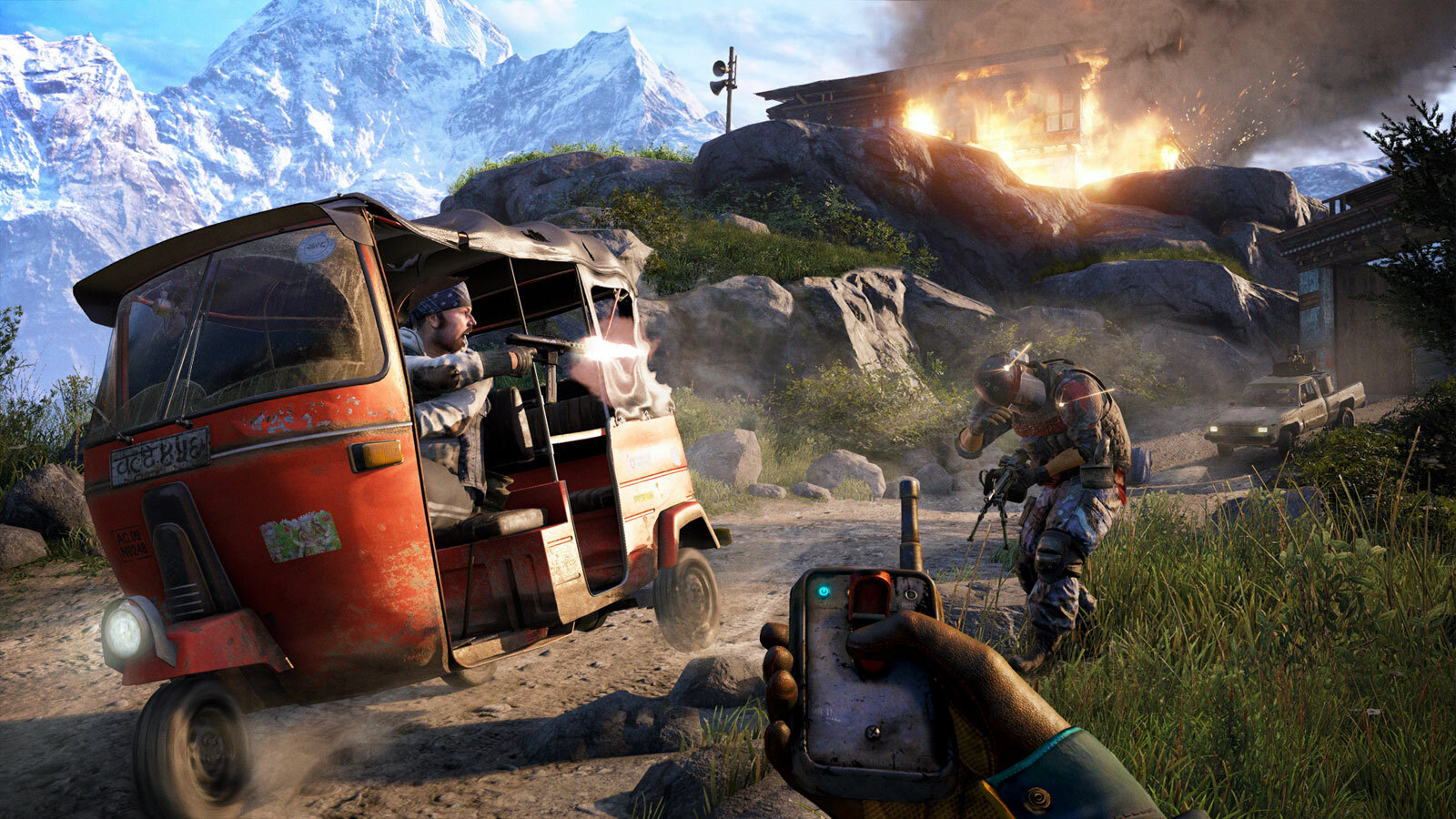 If you're looking to stock up on some summer gaming, Microsoft has unleashed a bevy of digital deals for Xbox One and Xbox 360 games. You can save up to 80% off on selected games (some discounts are much smaller, however), and Xbox Live Gold members get even bigger savings than non-subscribers.
On Xbox One, highlights include Far Cry 4, Dragon Age Inquisition, Mortal Kombat X, Borderlands: The Handsome Collection, Battlefield Hardline, and Middle-earth: Shadow of Mordor. And with Xbox 360, some of the biggest deals come with games like The Orange Box, Injustice: Gods Among Us, and Destiny. Hit the link below and dig around a bit.
[Source: Xbox]
See LG G4 drone footage
How great is the LG G4's back camera? Pretty darn great: we'd put it second to only the Galaxy S6 (and S6 Edge), which the device sits behind on our top smartphones list. Still, it can capture stellar video footage all the same, as evidenced by this new flying drone clip shot and posted by LG.
It's not posted at 4K, for some reason, but even at 1080p the shots are impressive. And even if you're not planning to fly an expensive drone over a coastal city, chances are the phone can grab some nice footage in your everyday usage.
Fallout 4 wins over E3 critics
The Game Critics Awards panel – comprised of editors from 38 leading worldwide video game-centric publications – have weighed in on this year's E3 convention, and they've chosen Fallout 4 as the best overall game of the show. It also won best PC game and best RPG.
Other top winners include Horizon Zero Dawn for best original game, Uncharted 4: A Thief's End for best console game, best action/adventure game, and a special commendation for graphics, and Star Wars Battlefront for best action game and best online multiplayer game. Only playable games were eligible, although as always, an impressive demo doesn't always mean the full game will be quite as impressive. After all, last year's winner was Evolve.
[Source: Game Critics Awards]