Fitbit's new Blaze smartwatch wants to get you up and running
It can tell the difference between a quick jog and a game of tennis too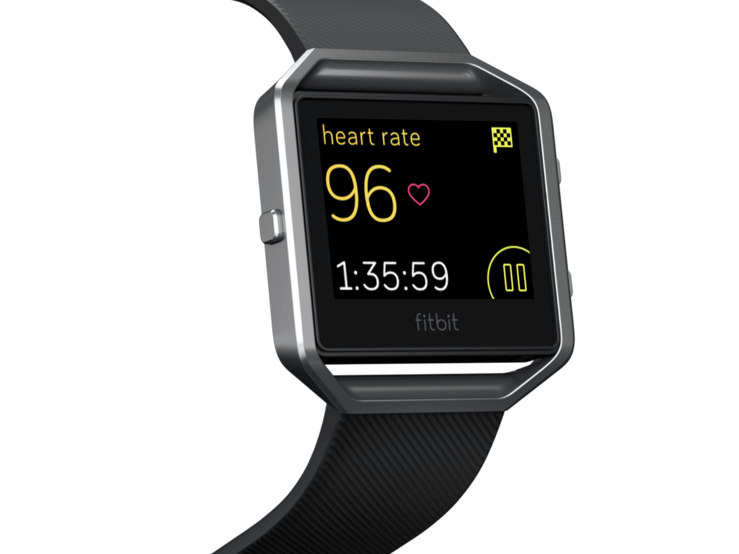 Fitbit has revealed the newest member of its wearable fitness roster, a sort-of-smartwatch called the Blaze.
We say sort-of, because while it supports notifications and music controls, there's no third-party app support, at least at this time.
Unlike Android Wear and Apple's watchOS 2, Fitbit's proprietary approach to the Blaze's software means that there'll be no wrist-based games or snazzy miniature keyboard apps to tinker away with – this is primarily a fitness watch first, with the convenience of notifications thrown in.
The Blaze itself isn't the best-looking timepiece we've ever ogled. Its hexagonal design isn't our cup of tea, and the gaps above and below the screen look a little odd. The screen itself can detach from the strap itself (hence the gaps), and a number of leather, rubber and metal link strap options will be available.
While the company's own Surge fitness watch has built-in GPS smarts, the Blaze disappointingly lacks any, which means you'll have to cart around your phone if you want to track your running or cycling routes.
While this might disappoint some, the Blaze does have a built-in optical heart sensor, which takes readings of your ticker every five seconds, building up a more accurate picture of your fitness level. As for battery life? Fitbit reckons you'll be able to squeeze out a full five days of use. That's much better than anything an Android Wear device or the Apple Watch can produce, but still not as good as most fitness trackers. 
As expected, the Blaze can keep tabs on sleep, calories burned and steps taken, and it can also log 15 different types of exercises. It's also reportedly clever enough to differentiate between activities like football, basketball, tennis, cycling and running, and it'll detect when you've started each one automatically. 
The Blaze can be pre-ordered today from US$200, ahead of its March release date, and it'll play nice with Windows, iOS and Android devices when it does finally land.