Fitbit smartwatch: everything we know so far
Updated 10/8/17: We rate the latest leaked images showing the 'finalised' design of Fitbit's Apple Watch rival...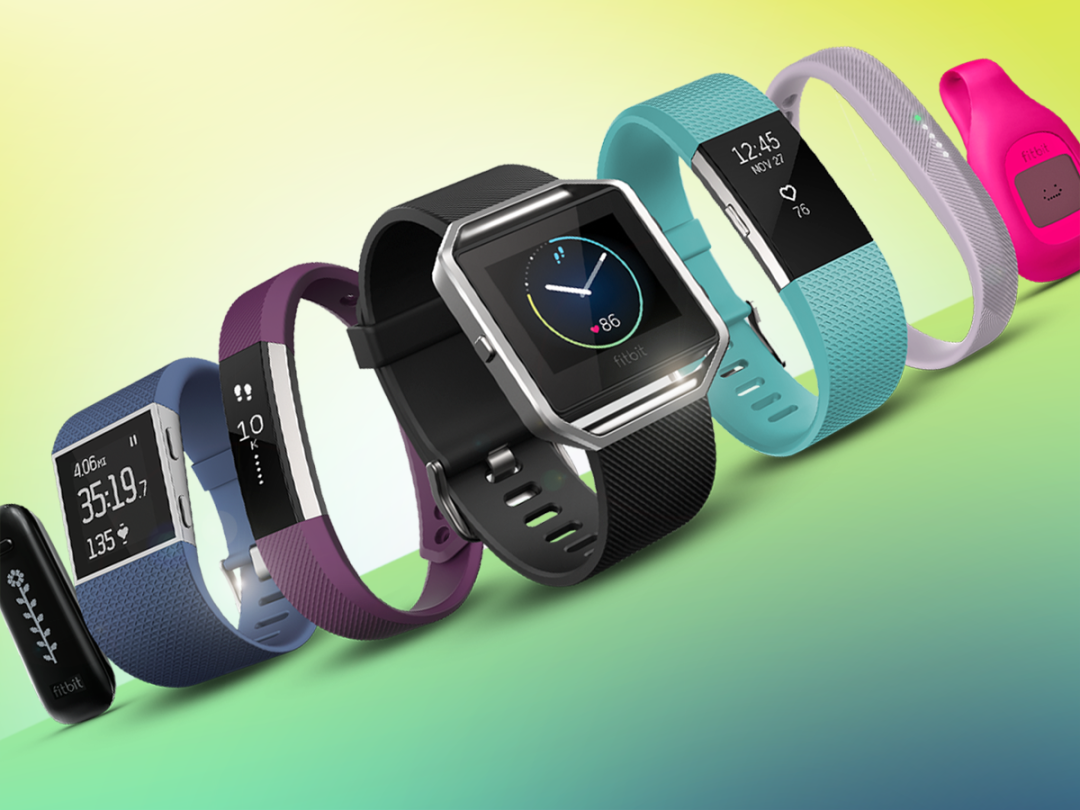 The Apple Watch has had a pretty easy time of it in smartwatch town.
But galloping over from a nearby village called Fitbit is a gunslinger that reckons this town is big enough for the both of them.
Fitbit has confirmed that it is definitely building the logical evolutionary step from fitness trackers like the Blaze. To be fair, we had our suspicions when it bought Pebble and Vector last year.
But what will make Fitbit's next wearable 'smart' rather than just another tracker? And how exactly will it avoid becoming just another Apple Watch clone? Here's everything we know so far.
What will it look like?
Updated 10/8/17: Leaked images of the 'finalized' design from Wareable have give us some more clues about the Fitbit smartwatch.
Well, here it is – the 'finalized' design of the Fitbit smartwatch, according to Wareable.
The leaked images look similar to those we saw in May 2017 from Yahoo Finance, which showed an angular smartwatch with a close resemblence to the Fitbit Blaze. According to Wareable, it'll be available in three colours: a silver case with navy strap, rose gold with a blue strap, and a darker case with a black strap.
It looks like we'll get the same button setup as the Fitbit Blaze (two on the right and one on the left), which will be a welcome relief to anyone who's tried to use a touchscreen watch while running.
There also appear to be two red sensors plus a blue one on the back, which Wareable has speculated means that the smartwatch will use red light technology (for more accurate heart-rate readings) and a pulse oximeter to measure oxygen readings in your blood.
While a potentially useful indicator of your overall fitness, oximeters have proven to be a slightly niche feature in other wearables. But maybe Fitbit has a more interesting use for it.
There's still no news on whether or not the colour screen with be a touchscreen, but Wareable is confident that Fitbit's smartwatch will have GPS and be waterproof to 50m.
Overall, the design is more sporty than fashion-focused, which is to be expected from Fitbit. If true, it looks like a good attempt at an approach Alan Partridge would deem 'sports casual'.
Fact or fiction?
We reckon these images will be pretty close to the Fitbit smartwatch's final form. In short, smart enough for a post-gym restaurant visit, if not for the Ambassador's dinner.
The two hardware buttons on the side seem likely, given the sporty focus and the Apple Watch screen's struggles with sweaty workout fingers.
And that textured strap looks to have the right balance between breathability and smartness to be plausible. Expect something very much on these lines, with a few tweaks.
What will it be able to do?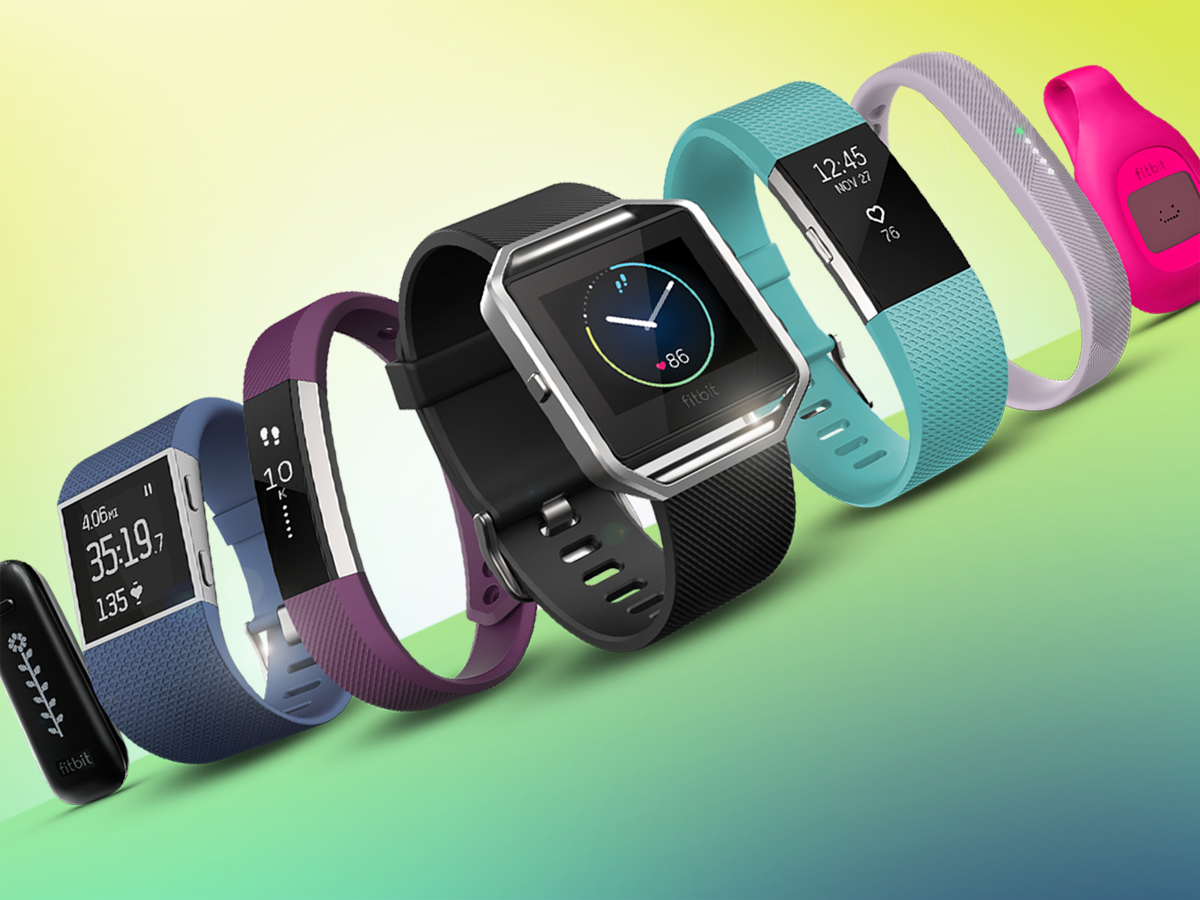 Everything the Blaze (above, centre) can do, plus quite a bit more.
The leaked images show heart-rate tracking, and it'd be staggering if the smartwatch didn't have the same Fitbit PurePulse sensor as its other recent trackers.
According to reports, there'll also be a more precise form of GPS, NFC payments and some kind of built-in music option. This is rumoured to be Pandora (which isn't available in the UK), with a Spotify tie-in ruled out early in development, according Yahoo Finance's source.
While that'd be a shame, an interview with the Financial Times revealed that the smartwatch will be waterproof, which is pretty much essential given the Apple Watch S2's growing talents in the water. So far, only Fitbit's Flex 2 has been fully waterproof.
There will also apparently be some bonus biometric sensors, which could go beyond the Blaze's guided breathing and VO2 max equivalent for ranking your overall fitness. We'd expect these to venture further into the areas of stress and sleep areas, given Fitbit's recent form with the Alta HR.
Lastly, and perhaps most importantly, Fitbit's smartwatch will apparently last for four days on a single charge. This would involve some careful software management of its colour screen, but it's certainly possible given the Blaze's five day battery life. If true, that'd be a big boon for a smartwatch.
Fact or fiction?
All of these features sound not only plausible, but essential if Fitbit's smartwatch is to hold its own against the Apple Watch and the best of Android Wear. And Fitbit's CEO has already confirmed most of them in various interviews.
It'd be a shame, particularly for the UK, if there's no tie-in for offline Spotify music, given that Pandora isn't available here. A Fitbit smartwatch with offline music and matching headphones would be a dream combo for many.
But that battery life could be its saviour. Daily charges are one of the big downsides of a proper smartwatch, compared to a fitness tracker. If it can match the generous battery lives of some of Garmin's sports watches, that'd certainly boost its appeal.
What about apps?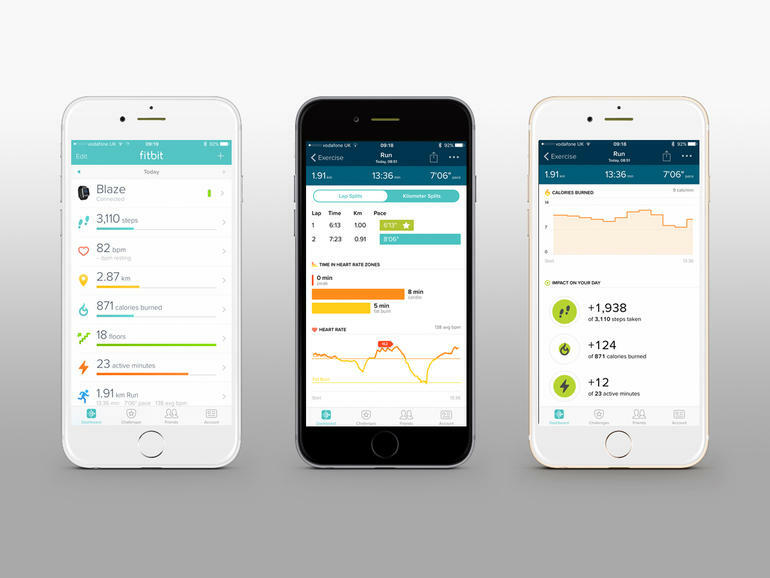 Oh yes, the thing that separates a 'smartwatch' from a mere fitness tracker.
Well, Fitbit's CEO confirmed to The Verge that its Apple Watch rival will launch with an 'app gallery'. What's unclear is what form that gallery will take or how well stocked it'll be.
Fitbit has apparently been trying to lure developers onto its new platform, including those who made apps for the Pebble. But do developers, or users, want to start again on yet another platform?
The carrot for the former might be the SDK (software development kit) that Fitbit inherited from Pebble. This should let developers tweak existing apps for the platform and make them available for both iOS and Android smartphones.
Still, it looks likely that you'll need your smartphone (or Wi-Fi) nearby to get these apps – Fitbit's CEO recently told the Financial Times that the smartwatch definitely won't have standalone network connectivity. Given the extra size and battery demands this brings, we can't say we're disappointed.
Fact or fiction?
Third party apps for Fitbit's smartwatch are pretty much fact. It's just not clear whether the 'app gallery' in the companion app means fully-formed apps like those on the Apple Watch, or something a bit less demanding for both users and developers.
It seems likely that we'll get a few core apps to start with, with the promise of more once developers get their hands on the SDK after the launch.
With Spotify now working on an Apple Watch app, the crucial one is likely to be music. Talking of which…
Anything else I should know about?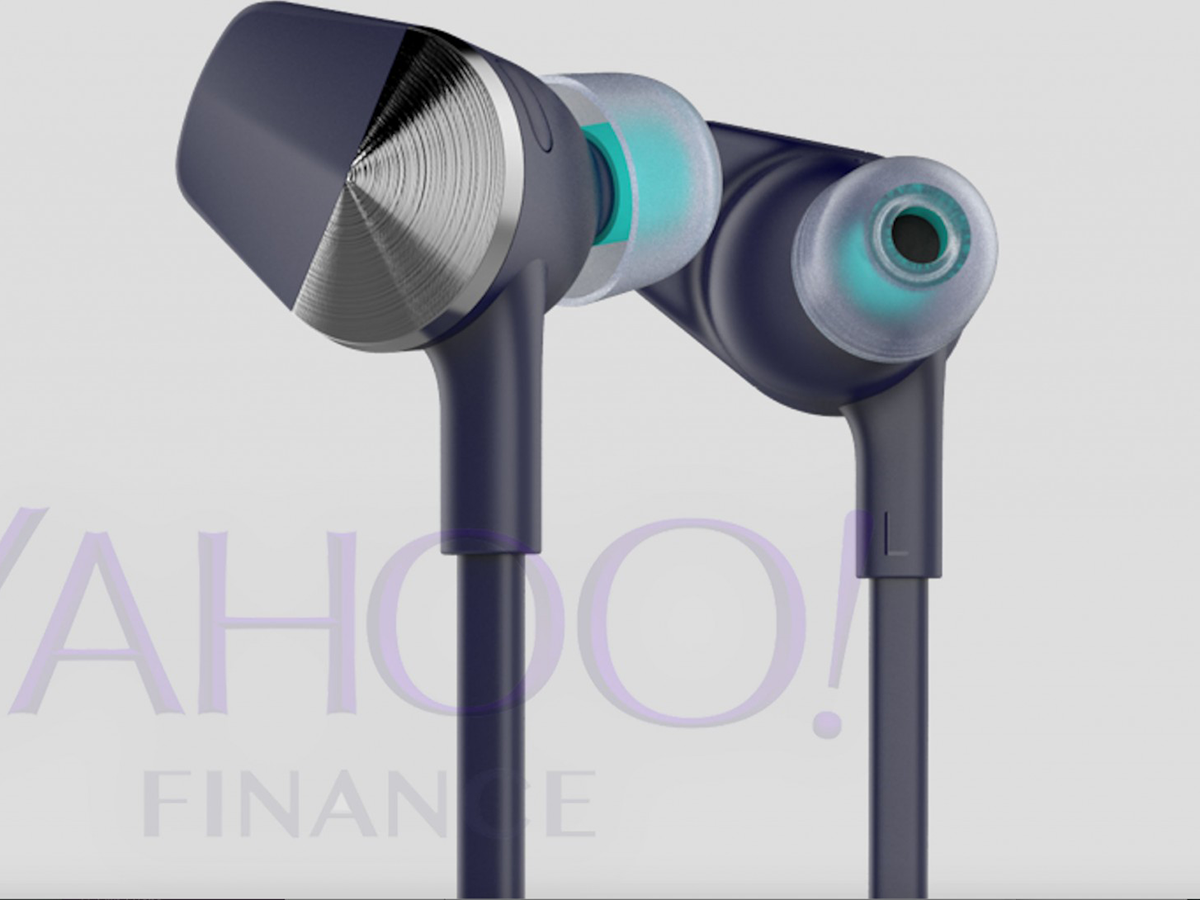 Well, yes if you're a hankering after the dream combo of a music-playing smartwatch with matching Bluetooth earphones.
Another leaked image from Yahoo Finance suggests that Fitbit is working on a pair of such earphones to launch simultaneously with its smartwatch.
The buds will apparently be attached by a cable and come in both blue and grey versions.
Fact or fiction?
Well, a pair of Bluetooth earphones for its flagship smartwatch wouldn't be much of a stretch for Fitbit, so we'd say this is pretty likely.
What's less clear is whether or not the earphones themselves will have any kind of fitness-tracking powers.
Our money is on Fitbit letting its smartwatch and other wearables do this kind of trickery, leaving the earphones as a simpler added extra.
How much will it cost and when is it out?
Right now, the rumours are pointing to a price tag of around $300 (£227) and an autumn 2017 launch.
While seemingly pricey compared to a fitness tracker, this sounds about right when compared to the £150 Fitbit Blaze.
It'd also mean Fitbit's flagship device will sit neatly below the £369 Apple Watch Series 2, and even the non-swimming £269 Series 1.
Fitbit smartwatch – early thoughts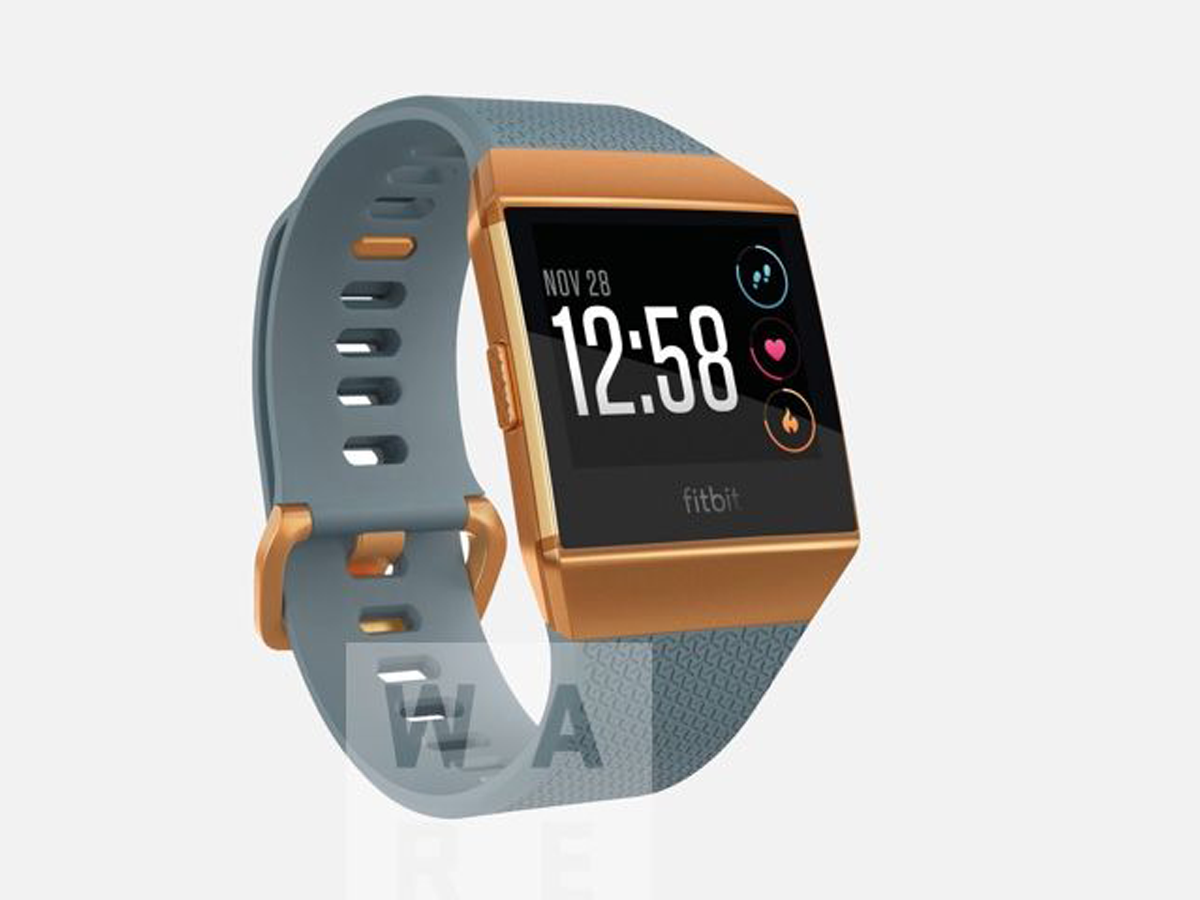 It's pretty certain that we'll see a Fitbit smartwatch this year, with its CEO recently telling the Financial Times that it's "on track" and likely to be the company's "make or break" device.
That's a fair assessment, considering the slowing appetite for fitness trackers and the likelihood that we'll see an Apple Watch S3 in either late 2017 or early next year.
Fitbit rightly seems to be shying away from taking on the Apple Watch at its premium smartwatch game, instead offering a more affordable, fitness-obsessed alternative for both iOS and Android fans.
The rumours point to an upgraded, waterproof Fitbit Blaze with GPS, NFC, heart-rate tracking, an app store and a four-day battery life. On paper, that sounds like a fine Christmas present for someone who's looking to take the step up from a fitness tracker, and worth waiting for if you're in the market for a smartwatch.
But with doubts around its 'app gallery', what music services it'll offer and the watch's design, there's a long way to go before we can see whether Fitbit's big gamble will be a podium-worthy hit or a spectacular own goal.
Image above from Wareable