Epson launches range of new consumer projectors for every need
There's short-throw, entry-level, and multi-purpose.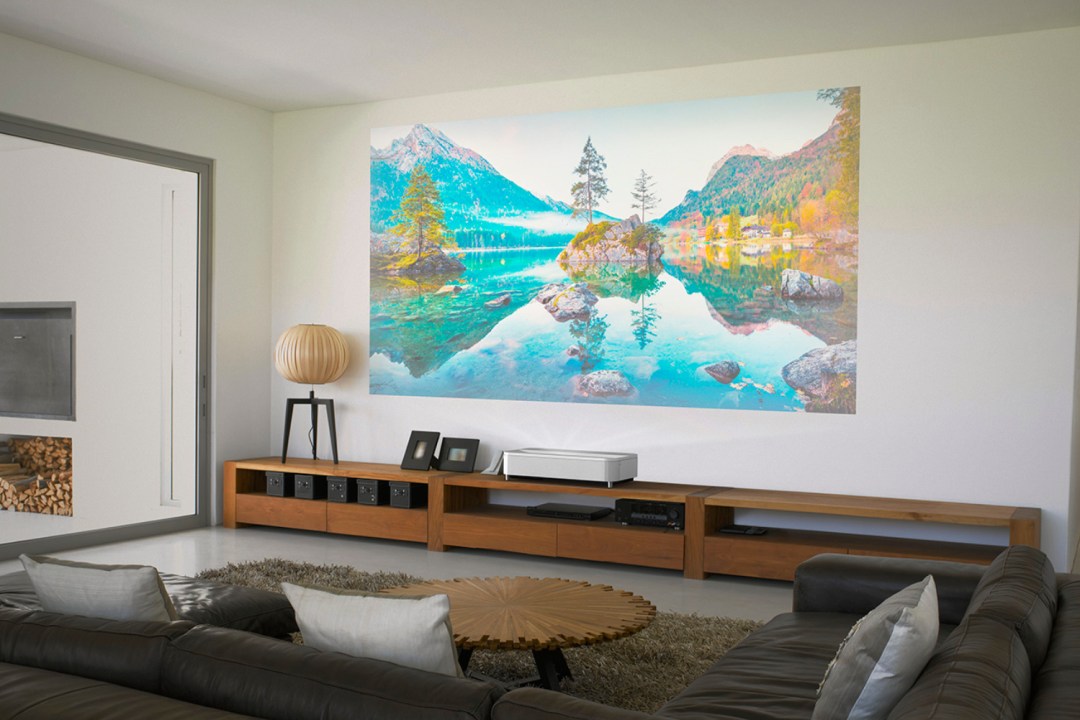 Projectors are gaining in popularity with those looking to kit out their home cinemas. From ceiling-mounted monsters to portable short-throw, there are plenty of options to pick from. And Epson has just added a whole host of new options, with six new consumer projectors launched at IFA 2022.
The new projectors consist of the EpiqVision Ultra EH-LS800B and EH-LS800W super-ultra-short-throw models (we didn't come up with that), the EH-TW6150 and EH-TW6250 entry-level 4K models, and the CO-FH02 and CO-W01 multi-purpose models. Epson's got an option for every need you could think of.
Epson's first super-ultra-short-throw models (again, sorry), the EH-LS800B and EH-LS800W let you pop the projector right in front of the wall, from just 2.3cm. At this range, it'll still produce pictures from 80-inches to 150-inches – big enough to fill most walls. You'll get 4K UHD resolution, which offers a crisp and sharp image, and lag rate under 20ms to keep up. The projectors also boast built-in Yamaha speakers, and are powered by Android TV for smart features, apps, and casting. You can pick up these models in either black or white, so you can opt for the one that fits your room best.
Moving down the price range, you'll find Epson's entry-level EH-TW6150 and EH-TW6250 projectors. Even at a lower price, they still offer 4K UHD picture quality and less than 20ms of lag. The EH-TW6250 packs in Android TV for seamless streaming, but you'll be left without it on the EH-TW6150. There aren't any built-in speakers, and you'll have to table or ceiling mount these options, so these are for the more seasoned aficionado.
And finally, we come to Epson's multi-purpose CO-FH02 and CO-W01 projectors. These models are easy to transport thanks to a more compact design. Unlike older models, the new design here avoids intruding on the projected screen size. Unfortunately, the portability comes at an image quality trade-off. The CO-W01 only has WXGA resolution, while the CO-FH02 is only Full HD. On the plus side, both come packing Android TV like the rest of the options, for all the smarts you could want.
If you're looking to up your home cinema game with some new projecting gear, you won't have to wait long to get your hands on Epson's latest. Most of the new models are available in September, starting from £450. The EH-LS800B and EH-LS800W are already available at a price of £3300. And the EH-TW6150 will be available in October for £1100. You'll be able to nab them directly from Epson.