Dyson Air Multiplier AM01 bladeless fan
Last week we got the invitation to this morning's Dyson event, and were told only that it wouldn't be a vacuum cleaner or a washing machine, but somet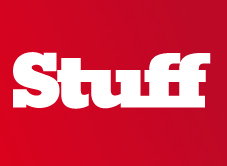 Last week we got the invitation to this morning's Dyson event, and were told only that it wouldn't be a vacuum cleaner or a washing machine, but something completely different.
The rumours started to build until we were sent a teaser video yesterday (now removed), by which time we reckoned we had it figured out. As it turned out, we were right, and when I went to the launch this morning in London's South Kensington I was treated to a very odd-looking fan.
The AM01 Air Multiplier fan, as you can see, has no blades. Instead it uses a multiplication effect to draw the surrounding air through its centre at 15 times the rate of the air actually coming out of the fan itself. In case you're wondering, it's a process called inducement and entrainment. It was explained to me by Tom Crawford, Dyson's design manager as being like cards sliding off a deck, each pulling the next with it.
So what else is special about the Air Multiplier fan apart from its striking bladeless design? Well it should be easier to clean than a conventional fan, and of course poses no danger to wayward toddlers or long-haired adults. It also produces a constant, smooth flow of air without that buffeting, helicopter-landing-in-your-face feeling. Sadly though, no buffeting also means it puts paid to that Dalek impression you've been saving for a hot day.
My favourite feature was the dimmer switch flow control, letting you adjust it exactly to your liking. No longer will you be forced to make the tricky decision between asthmatic pensioner and gale force 9. On top of that, the motor and all the heavy stuff is in the bottom, so you can tilt it with a prod of the finger and it'll stay where you put it. Getting it on a swivel is just a case of giving the button a nudge.
And for all you fanboys (see what I did there?), Tom Crawford, Design Manager for Dyson told me that there are more "exciting products on the way", and that while the Air Multiplier has taken around four years to go from idea to fruition, it's not all that Dyson has been working on.
If you want to get your hands on an Air Multiplier fan, you can order one now from the Dyson Online Shop or from selected design shops. The Dyson AM01 comes in two sizes – 10in and 12in – and surprisingly both cost £199. For more info, check out the Dyson site
And don't forget to check out our Home Gadgets Top 10 for other kit to put in your four-walled shrine to technology.