The Ducati-engined VW XL1 goes from frugal to fiery in 5.7 seconds
VW's eco warrior receives a heart transplant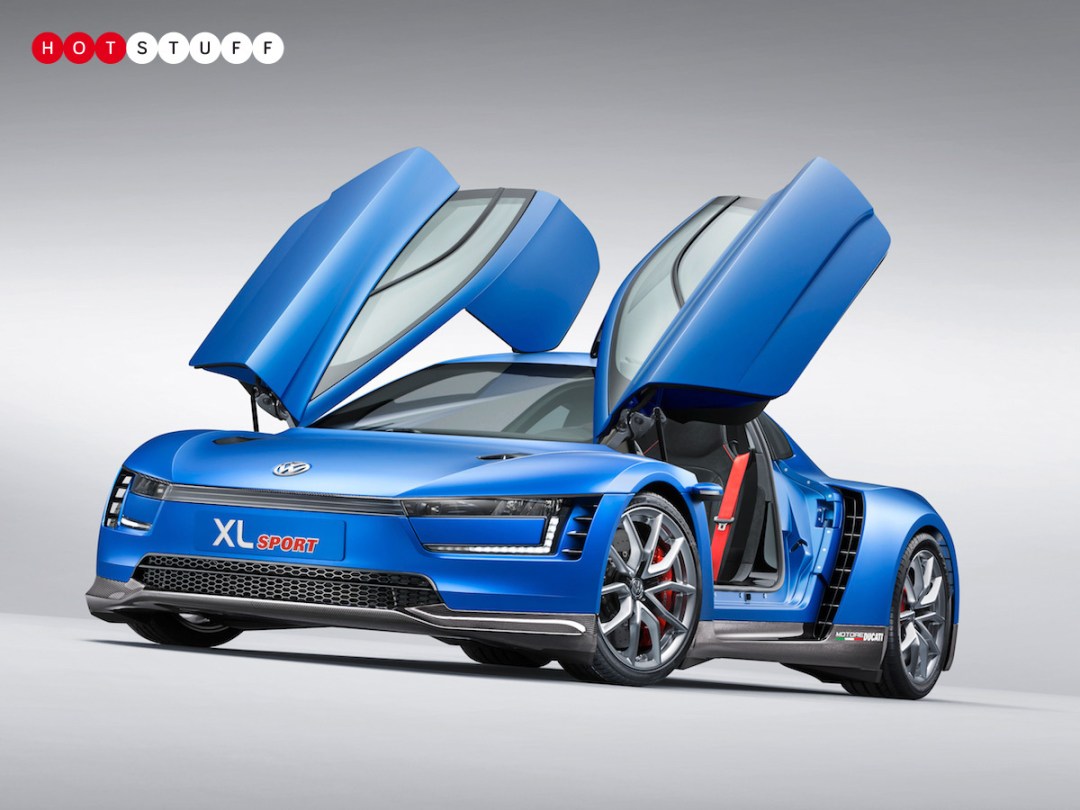 Hang on… Isn't the Volkswagen XL1 some kind of fuel-efficient super hero?
Well it was, until VW decided to stick a 197bhp V-twin motorcycle engine from a Ducati 1199 Superleggera in it. The XL1 Sport not longer has ambitions of unrivalled miles per gallon but instead wishes to scare the living daylights out of anyone brave enough to slip behind the wheel.
It can't be that fast, it only packs a 197bhp engine…
That would be the correct assumption if this car didn't weigh about as much as a Twiglet on a Slim Fast diet. The XL1 Sport retains the same carbonfibre tub as its eco-sibling, meaning it tips the scales at just 890kg. Couple that with the most powerful two-cylinder bike engine in the world and you have the perfect recipe for performance.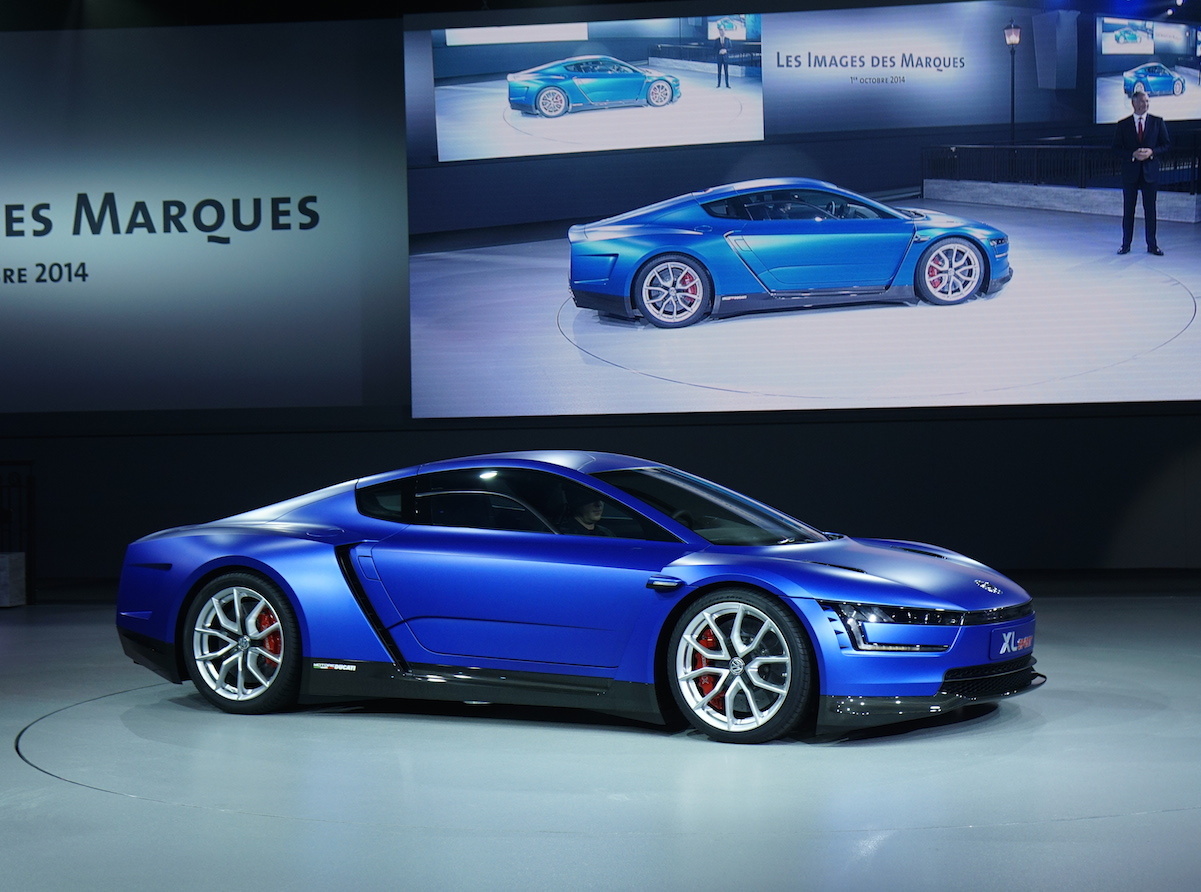 Ok, so what kind of speeds are we talking?
VW bosses recently revealed at the Paris motor show that it would hit 62mph from a standstill in just 5.7 seconds and go on to a top speed of 168mph. That experience will be made even more petrifying by the extremely low ride height and race-inspired cockpit.
But it's not the prettiest supercar we've ever laid eyes on…
We have to agree, but the angular bodywork has been designed to retain the futuristic look of the original super-frugal XL1, while offering the sort of aerodynamic flourishes that a proper performance car requires. That's why it has gaping holes around wheel arches and the slightly awkward electronically retractable spoiler at the rear. If it didn't, it would likely head straight for a bush on the first test drive.
Can it still manage the 313mpg figure of the original XL1?
The answer to that is a big, fat 'no'. VW boffins removed the ultra-efficient two-cylinder turbodiesel engine, tossed the hybrid powertrain in the parts bin and inserted the engine from Ducati's speed machine. The same boffins had to come up with a special gearing solution to ensure the Ducati engine, which can rev to 11,000rpm, didn't break the 7-speed DSG transmission. Oh, and they had to fashion a much larger fuel tank to cope with the bike engine's drinking problem.
Will I ever see this in my local showroom next to the Golfs and Polos?
It's highly unlikely the XL1 Sport will be mass-produced but VW bosses have said they would like to "gauge customer reactions" by manufacturing a limited run. Only 200 XL1s were ever produced, each costing £100,0000, so expect the Sport version to be very expensive.