Drop everything and try: Super Tory Boy
You might disagree with the political sentiment, but you'll have a lot of fun disagreeing
If you have a spare minute this morning, you'd be crazy not to spend it playing UsVsTh3m's inspired Mario clone Super Tory Boy. 
"Vote for me you proles"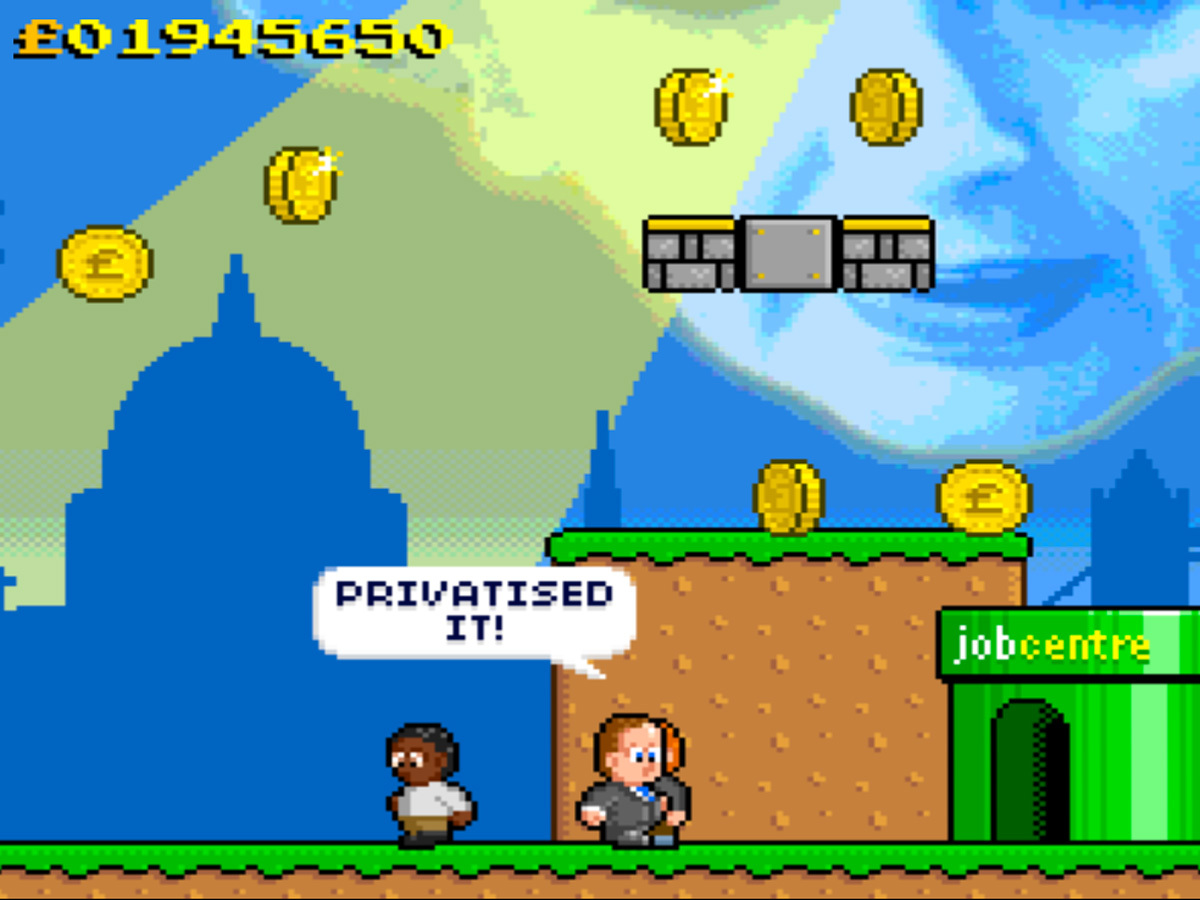 Assume the character of Dave, Gideon or Boris. Privatise hospitals and stomp on the dejected. Collect ready cash under Margaret Thatcher's watchful gaze.
We won't spoil the rest. The game's written in HTML5 so will work on your smartphone or tablet, and the site's full of similarly ingenious games (such as You Can't Do Simple Maths Under Pressure), so prepare to not work for a bit.