Drop everything and download: Takoway
Apple Arcade can't have all the gaming fun
Mobile gaming is currently all about Apple Arcade. Which is a bit rubbish if you're on Android, or don't fancy paying for a gaming subscription. Fortunately, Hexagoon Studios just released Takoway.
This wee puzzler echos Apple Arcade fare in being properly premium – there are no ads and no IAP. Don't be fooled by its cutesy demeanor, mind. This one wants to smash your brains out.
What's it all about, then?
The backstory finds Tako the hexapus captured and dumped in a lab, and she's not thrilled about this. Cue: escape. This involves getting from start point to end point, in maze-like boxes. Some chums – a snail; a salamander; sea cucumbers – are roped in to help, although they really represent standard puzzler tropes like switches and portals.
There is, however, a cunning twist that transforms the game into something special – swipe across the screen and the perspective shifts. If you were on the top of the box, you'll instantly end up on another face – and the maze will be different, too. It's like sci-fi Tako flicks between two realities during her journey. It's all rather surprising, disorienting and brain-bending, making for some excellent puzzling.
Any downsides?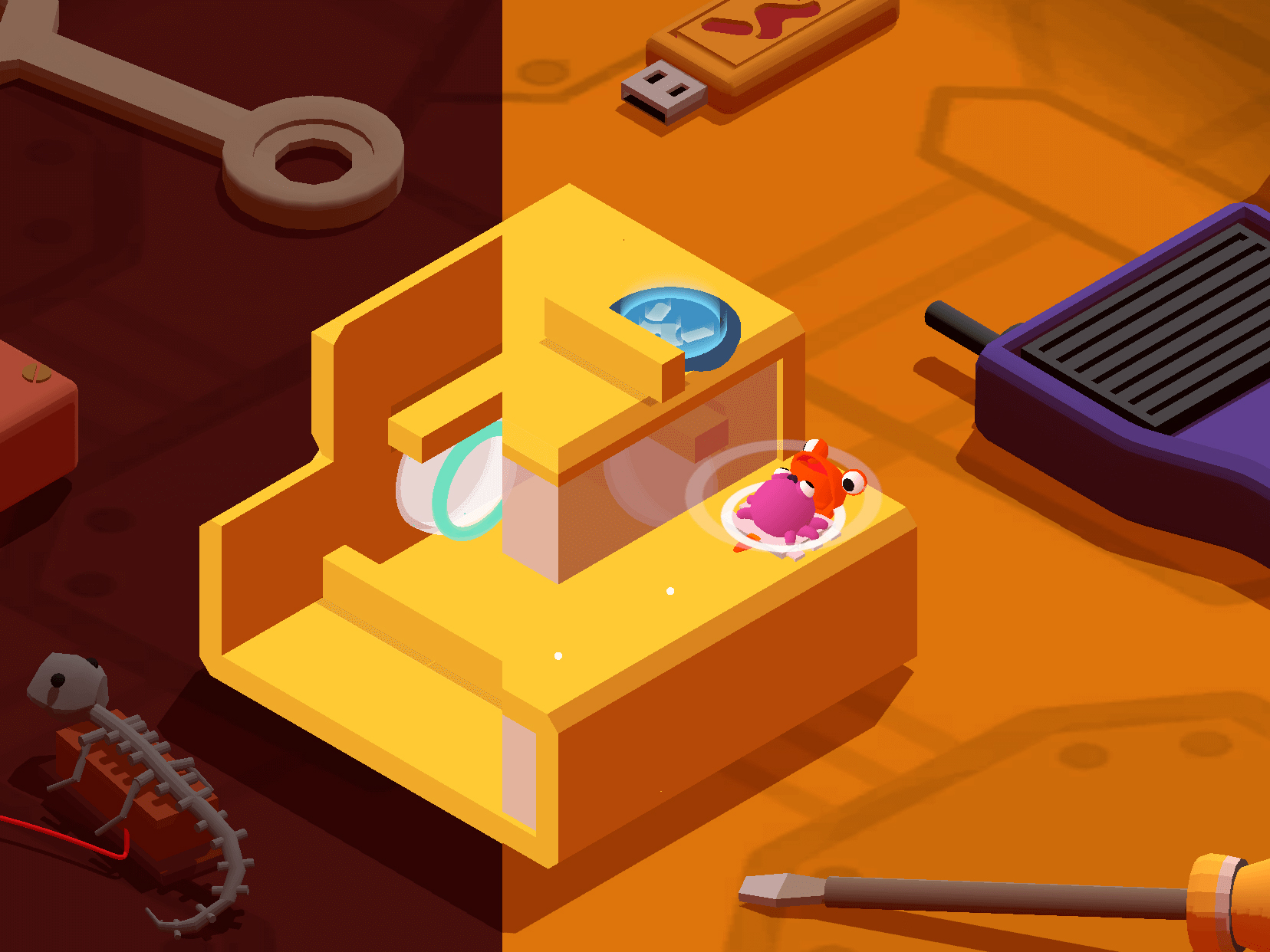 It commits the sin of not unlocking more than one level at any given time, meaning if you get stuck, you've had it (unless someone on YouTube has already done the brainwork, so you can rip off their solution). Even early on, some challenges are proper head-scratchers.
Also, the construction of the challenges – with Tako having to get from A to B in maze-like levels – feels very much like she's being put through a test, rather than making her escape. Perhaps this was all a nefarious plot on the part of her captives after all. The monsters!
Where can I get it?
Takoway is available for Android (Google Play, £2.39) and iOS (App Store, £2.99). We have it on good authority that no hexapusses were harmed in its making. (A couple of evil scientists were eaten by a salamander though.)