Doom reboot delivers horrific violence, easy creation tools next spring
It's back to hell as id Software and Bethesda reveal the return of the legendary first-person shooter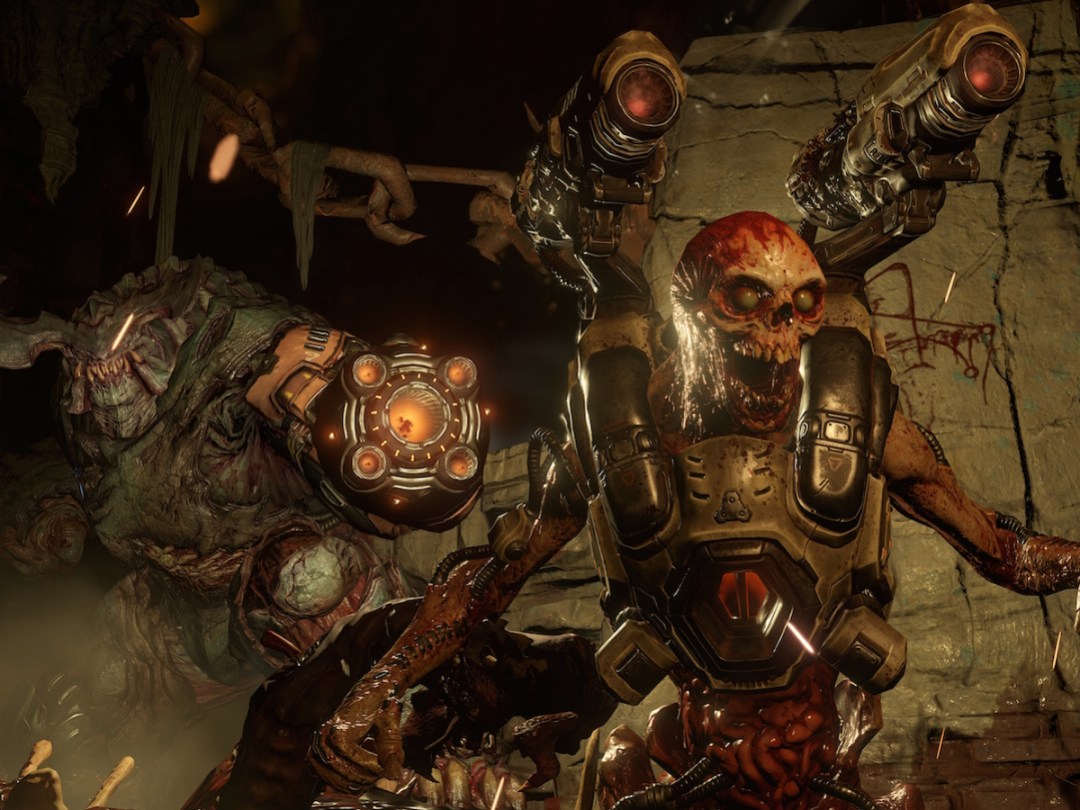 E3 started even earlier than usual this year thanks to the debut press conference from Bethesda on Sunday evening (Los Angeles time). And the publisher got things going with a bang with the first real look at Doom, the rebooted first-person shooter juggernaut.
Developed by id Software (of course), Doom maintains so much of what we know and love about the franchise: grimy metal corridors, all manner of hellish demons eager to hasten your demise, and an arsenal of firearms and other fun weapons to let you make quick work of them.
As you'll see in the trailer below, Doom revels in its intense violence, and Bethesda showed off several amusingly disturbing chainsaw takedowns, with enemies momentarily resisting the spinning blades before their bodies gave way to the aggression. It's gross. But it's undeniably Doom, and the new id Tech 6 engine is clearly in fine form here.
What is surprising about the new Doom is a fresh feature called SnapMap, which makes the art of creating mods available for gamers who can't code or work with complex modding tools. The built-in tool is available on all platforms, and lets players create and share their own play modes, LittleBigPlanet-style. It looks super simple, letting you drop objects in the world and view the maps from both 2D overhead and in-game 3D views.
Unfortunately, Doom isn't quite ready for its big debut – it's currently scheduled to release next spring for PC, Xbox One, and PlayStation 4. At least Bethesda has Fallout 4 ready for the holiday season.
[Source: YouTube]