Fully Charged: The Legend of Zelda for Wii U is vast and beautiful, new Doom game teased, and Google's big satellite acquisition
Start your morning off right with a healthy dose of hot tech news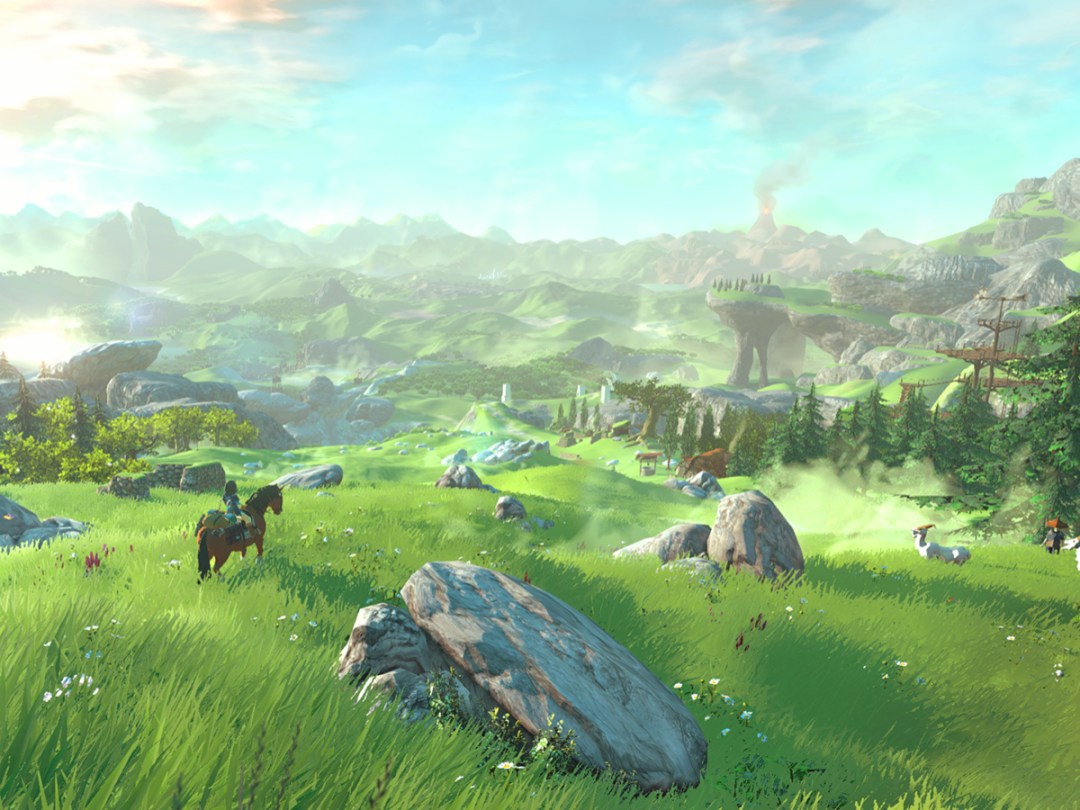 New Legend of Zelda for Wii U takes open approach
For the second year in a row, Nintendo skipped an E3 media briefing in favor of a streaming Nintendo Direct video for all—and this was a rather important one, considering the Wii U's rough sales to date. Luckily, Nintendo had a long-awaited ace up its sleeve: a brand new Legend of Zelda game for Wii U.
As seen and said in the clip above, the new Legend of Zelda appears to be an open-world experience, with non-linear dungeons and progression through the adventure. It also features a fantastically bright and colorful new aesthetic, which has us anxious for this potentially Wii U saviour to debut… in 2015, unfortunately.
Nintendo revealed a wealth of new titles during its presentation, including Mario Maker, Yoshi's Woolly World, and Splatoon, as well as the official name and additional details for its Amiibo action figure platform. Stay tuned for additional coverage of the company's E3 week barrage.
READ MORE: The Legend of Zelda: Skyward Sword review
New Doom game teased before QuakeCon reveal
Doom creator id Software announced that work had begun on a new Doom sequel years ago, but it's finally shaping up—if this week's new teaser trailer is any indication. And considering the slightly underwhelming Rage, it's about time that id gets its internal team back on a tried-and-true property.
The video doesn't say or show much at all, but hearing the classic sound effects and seeing the new Cyberdemon in action, we can't help but feel that tinge of excitement. The game will be revealed at id's upcoming QuakeCon event, which takes place from 17-20 July.
READ MORE: Doom's legacy: 20 years of brutal FPS action
Google bought a satellite imaging company for US$500 million
Google Maps progressively gets better and more useful with each passing update, but Google's roadmap for the future could be simply jaw-dropping if its acquisition of Skybox Imaging is any indication.
Google announced yesterday that it purchased the satellite imaging company for US$500 million in cash, and Skybox is known for using satellites to take incredibly high-resolution photos from space, not to mention HD video. You can spot the first-ever HD video from space above, from last December.
According to its investors note, Google sees benefit not only in its Maps service for consumers, but also in the possibility of helping "improve Internet access and disaster relief—areas Google has long been interested in." We'll be very curious to see how this acquisition pans out in the coming years.
READ MORE: Google Maps adds public transport info for all of UK, Oculus VR exploring first-party content, and new Titanfall maps out tomorrow