Don't strap on a fitness tracker – Hexoskin's Smart shirt does a better job
Second generation smart workout gear plays nice with big-name health apps too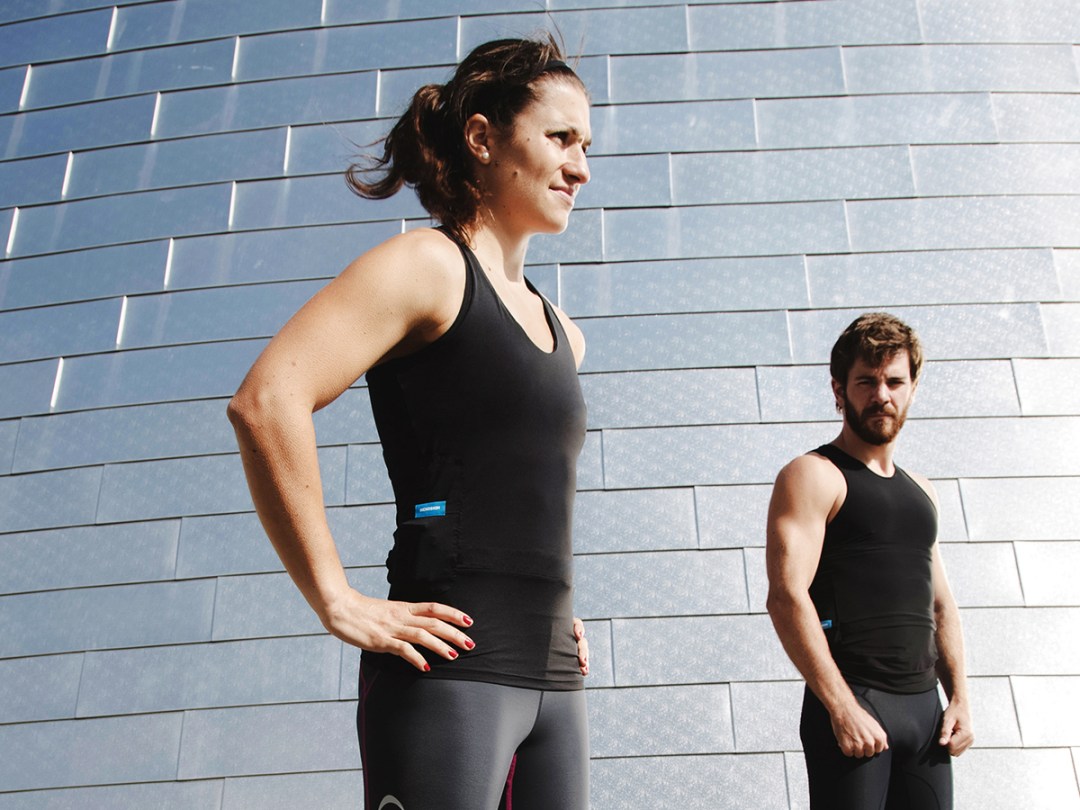 Who needs to wear a fitbit if the clothes you're wearing can do an even better job at tracking your exercise? Hexoskin's second-generation Smart shirt, just revealed at CES, is all you need.
It has sensors embedded all over the shirt, which monitor your breathing, heart rate and movement, whether you're asleep or awake. Hexoskin's app then takes the data and shows fitness-focused stats like calories burned, workout intensity and recover times. 
It's all recorded to the tiny control box zipped into the side of the shirt, so you won't need to take your phone with you when you head out on a run. Once you're back, it syncs over USB and gets saved to the cloud.
Swapping the Bluetooth 2.1 sensor in the original Smart shirt for a Bluetooth Smart sensor here has done wonders for battery life; you'll get twice as much use from a single charge, up to 30 hours instead of 15.
Even better, Bluetooth smart can talk to a lot more tech than just your phone. Bike computers, smartwatches and GPS trackers can all use the heart rate data.
Big-name apps can take that info too, so you don't need to wear a separate HRM. Strava, RunKeeper and Endomondo are already supported, with more looking set to follow before the crowdfunding campaign ends.
The original Smart shirt (which has now been renamed the Hexoskin Classic) was a huge success on Indiegogo. It looks like Hexoskin is going to do the same again with the second generation shirt; it's already shot past its $50,000 goal with four weeks to go. Backers can get in line for one by putting down US$299 – that's US$100 less than they'll cost when they eventually hit the shops later in the spring.
Anyone that bought the original shirt can buy the wireless connector kit and upgrade, rather than buying a brand new shirt. It's currently open for Indigogo backers at $179.