DJI's 4K camera-equipped drone leaked ahead of launch
Spy shots of the Inspire 1 quadcopter, a sleek successor to the Phantom 2, appear online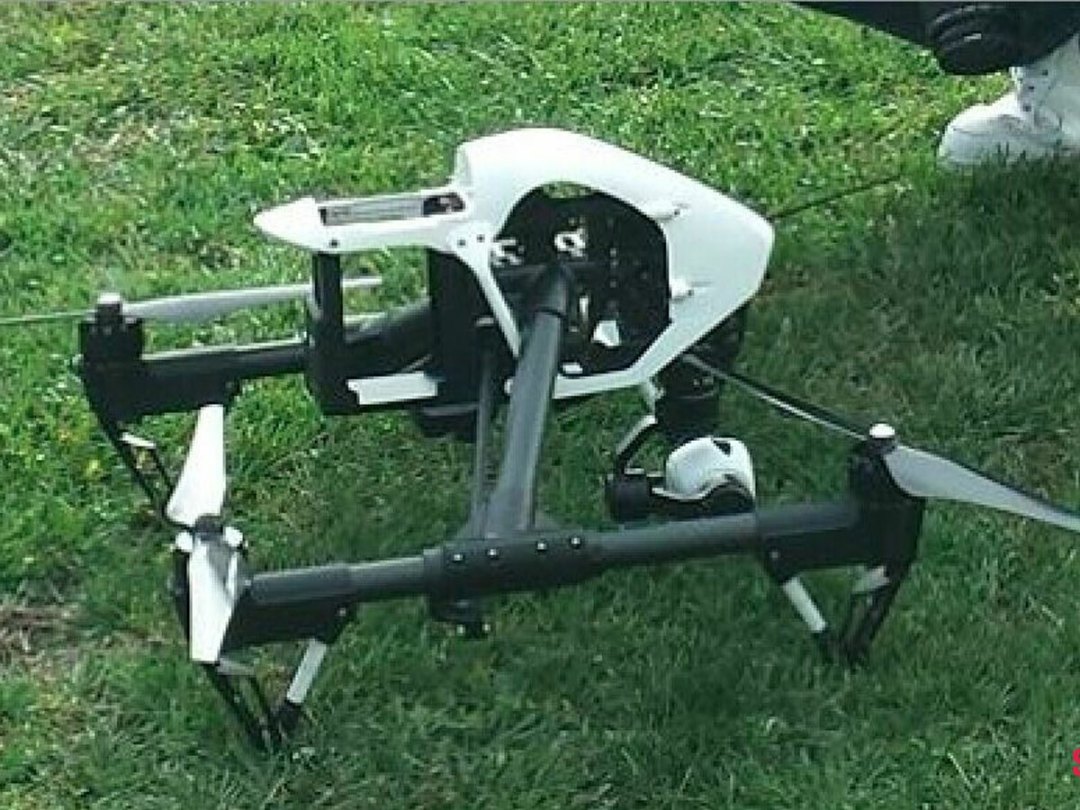 Few companies have done as much to propel quadcopters into the mainstream as DJI, makers of the lovely Phantom 2 Vision drone, so news that it has a brand new model poised for unveiling has got our hearts soaring higher than, well, a quadcopter under the control of an overexcited 12-year-old.
The model in question is called the Inspire 1, and according to DJI's teaser video it's due for official unveiling tomorrow, Wednesday 12th November. But a pair of images purportedly showing it have been posted by Far Eastern drone blog SB-DJI.
READ MORE: DJI Phantom 2 Vision review
The Inspire 1 has a different shape than the Phantom 2 (H-shaped rather than X-shaped and less streamlined), and the black rotor arms may be made from strong, lightweight carbon fibre – a material previously only used by DJI in its pricier Spreading Wings hexacopter models. That has led to some speculation that the Inspire 1 won't be replacing the Phantom range but slotting in just above it – a "prosumer" option for drone enthusiasts seeking a little more ability than the Phantom but stopping short of a full-on pro model.
Rumour has it the Inspire 1 will sport a 4K video camera with a three-axis gimbal to aid stability. The current Phantom model, the Vision 2+, has a three-axis gimbal too – but its camera's maximum video quality is only 1080p.
We'll bring you all the official details on the Inspire 1 after DJI's announcement tomorrow.
[Source: SB-DJI]
READ MORE: Attack of the drones – why UAVs are taking off in a big way