Dell updates Alienware X51 in preparation for PS4 and Xbox One launch
A new X51 is on its way to tackle the Sony PS4 and Xbox One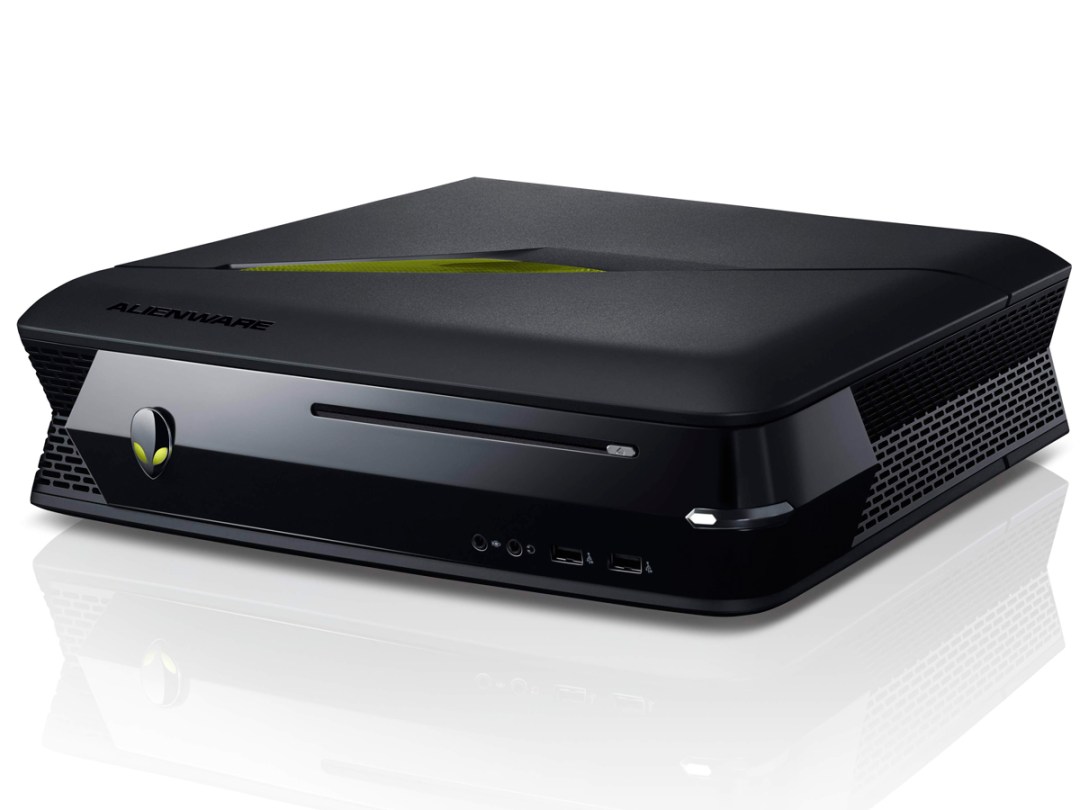 Dell has announced that its Alienware X51 gaming PC will be refreshed with Intel's new Haswell processors, as well as the option to slot in Nvidia's 2GB GTX 670 graphics guzzler.
That's an upgrade that'll bring the fight straight to the doors of the PS4 andXbox One, although prices for the Haswell models now start at US$900. You can still nab a previous generation Ivy Bridge model for a less wallet-damaging US$700 though.
Dell has also revealed the XPS 11 at Computex, a Lenovo IdeaPad Yogarival which features a HD display that can be flipped all the way round to turn it into a tablet.
Apart from that, a smattering of Dell's existing lineup is also getting the Haswell refresh treatment, including the XPS 12 convertible Ultrabook (which also gets NFC and a larger battery), as well as the XPS 27 all-in-one which gets a 2560×1440 screen along with a Thunderbolt port.
Lastly, the XPS 8500 desktop has been replaced by the Haswell-toting 8700 which offers up to 4TB of storage and 32GB of RAM.