Dell Streak officially coming to O2
O2 has announced it'll be exclusively launching the Dell Streak in early June. This long-rumoured 5-inch tablet runs on Google's Android operating sys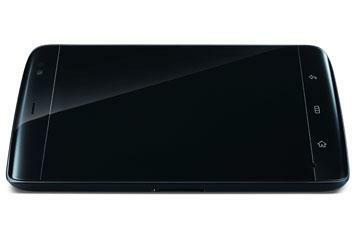 O2 has announced it'll be exclusively launching the Dell Streak in early June. This long-rumoured 5-inch tablet runs on Google's Android operating system, and is designed to deliver media playback, web browsing and turn-by-turn navigation in a device smaller than a laptop or netbook.
Powered by a 1GHz Qualcomm Snapdragon processor and sporting a connectivity triple whammy of 3G, Wi-Fi and Bluetooth, the Dell Streak also sports a 5-megapixel camera with LED flash and autofocus, and can be loaded with up to 32GB of storage via Micro SD card (it comes with 16GB of internal memory).
The Dell Streak hits O2 and The Carphone Warehouse soon. We've already managed to track one down, by the way – check back very soon to see the unboxing and our video review.
UPDATE: Our promised unboxing. Go on, don't be shy…
More stories on Stuff.tv
– Exclusive ICD Gemini hands-on
– Dell's new phone line-up leaked
– Samsung S-Pad tablet coming in August?
– HP's new WebOS tablets confirmed