Cross play all day with Rocket League on Xbox One and PC
Xbox to PS4 still a bit of a car crash, though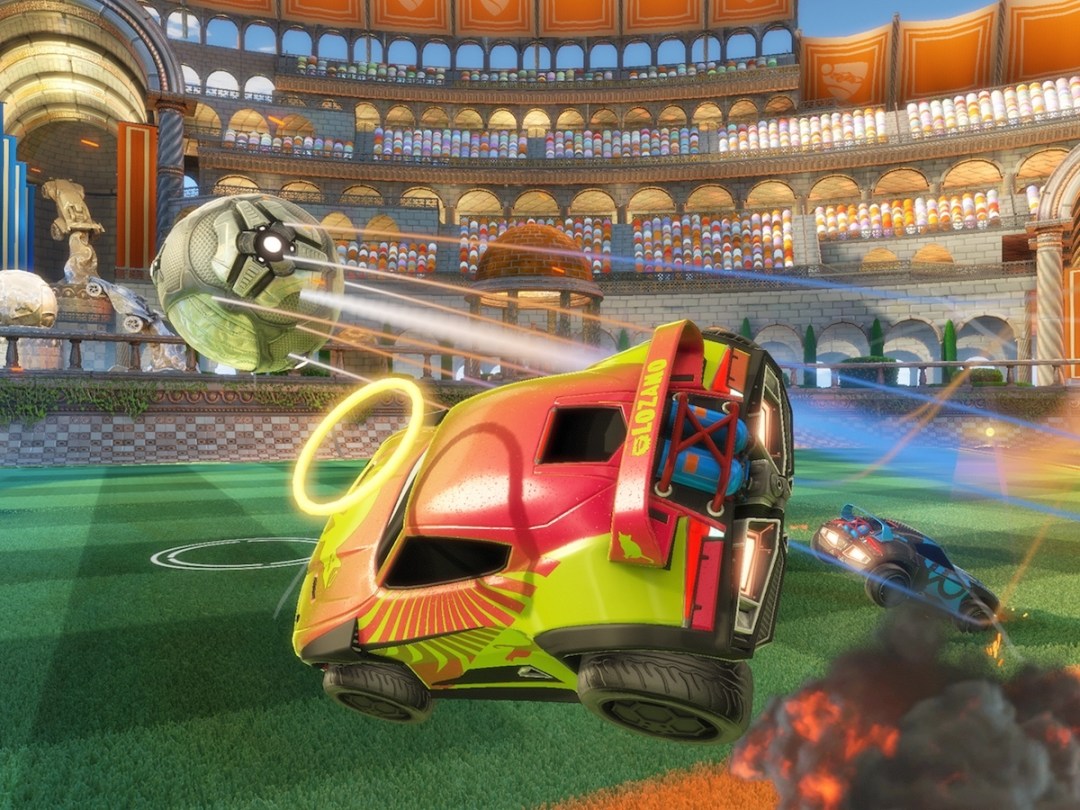 Xbox One and PC gamers can get that little bit closer from today: the first proper cross-play game has arrived.
Addictive racing/football mashup Rocket League will enable cross-network play between the Xbox One and Steam PC versions from 11PM BST tonight.
It's the first time Xbox One owners have been able to play against PC opposition directly, even though Games for Windows Live and Xbox Live have been around in some form or another for years.
Developer Psyonix reckons nearly 2 million players have gotten behind the wheel in the Xbox One version of Rocket League, but from this week they'll have a lot more opposition to choose from.
An update released this week will let you include or not include cross-network games when searching for a public or private match, so you don't have to play against gamers on the other platform if you don't want to.
The update might be great news for Xbox gamers, but it's old news for PS4 owners. Street Fighter V let PC players face off against PS4 competition when it landed in February.
That's only one game, though: there's still no standard way for game devs to get their games working across multiple platforms.
Psyonix said it had cracked it, but it was down to Sony and Microsoft to play ball together to make proper cross-play happen. Unfortunately, both are dragging their feet.
Still, if you've been looking for an excuse to settle the argument on whether PC or Xbox gamers are best, now's your chance. The update shoudl be live later today.