Clock this – Samsung Tic Toc MP3 player launched
Samsung's shakeable Shuffle-baiter is preparing for a September launch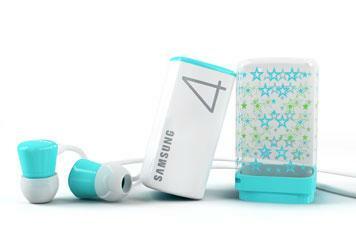 Samsung has ripped the wrappers off a brand new MP3 player. The Tic Toc is a digital music box just 35.9 x 17.5 x 17.5mm in size, and comes in 2GB and 4GB editions.
The former is just £40, making it a tiny bit cheaper than the iPod Shuffle it's clearly being pitched against. One advantage the Tic Toc has over Apple's smallest iPod is motion control: hold the player horizontally and shake it either to the left or right to skip and pause tracks; hold it vertically and click it up and down to adjust the volume.
There's no display to speak of, but like the Shuffle the Tic Toc will tell you what's playing via its Voice Guide feature. There's 12 hours of playback time per battery charge, and it's compatible with MP3, AAC, WMA, OGG, FLAC and WAV files.
The Samsung Tic Toc will be available in September in a range of colours (including a Hello Kitty design).