CES 2015: Stuff Wearable Tech Award winners announced
We've spent four days searching for the best wearables at CES - and these are the 10 we've picked
Wearables were big at CES in 2013 and even bigger last year. But this year you can barely move without bumping into a hot new smartwatch, fitness tracker or eyesight/hearing/smell-augmenting device.
Which is just as well, because it's this year that we decided to host our first Stuff CES Wearable Tech Awards.
We traipsed round the halls of Vegas in search of the very best that CES had to offer and found so many worthy winners that narrowing the list down to just 10 nearly fried what was left of our press-conference-frazzled brains.
But narrow it down we have – so without further waffle, let us present the first annual Stuff CES Wearable Tech Award winners…
READ MORE: CES 2015 – all the news from the world's biggest gadget and tech show
AmpStrip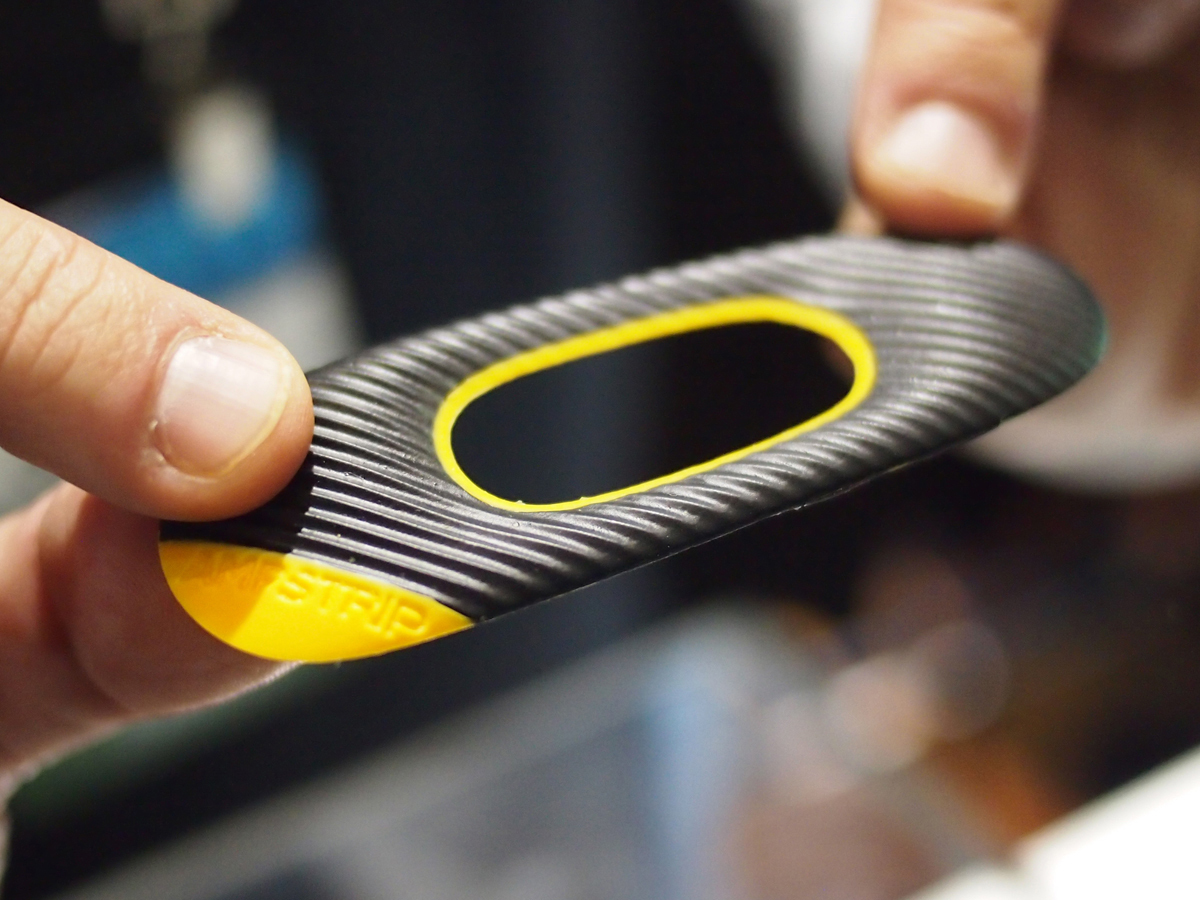 Think wearable tech, and you'll be dreading the multiple straps that'll restrict your movement to keep it attached. Cumbersome, we know. Hence, a fitness tracker that sticks to the body with an adhesive tape like a band-aid is one reason to be excited.
The AmpStrip's no wires approach doesn't extend to its attachment – the battery, which lasts up to seven days (same as the duration of the adhesive tape), is replenished by the included wireless chargers.
For once, you can say, "Look Ma, no wires!" and truly mean it.
READ MORE: This plaster is your next fitness tracker
Alcatel OneTouch WATCH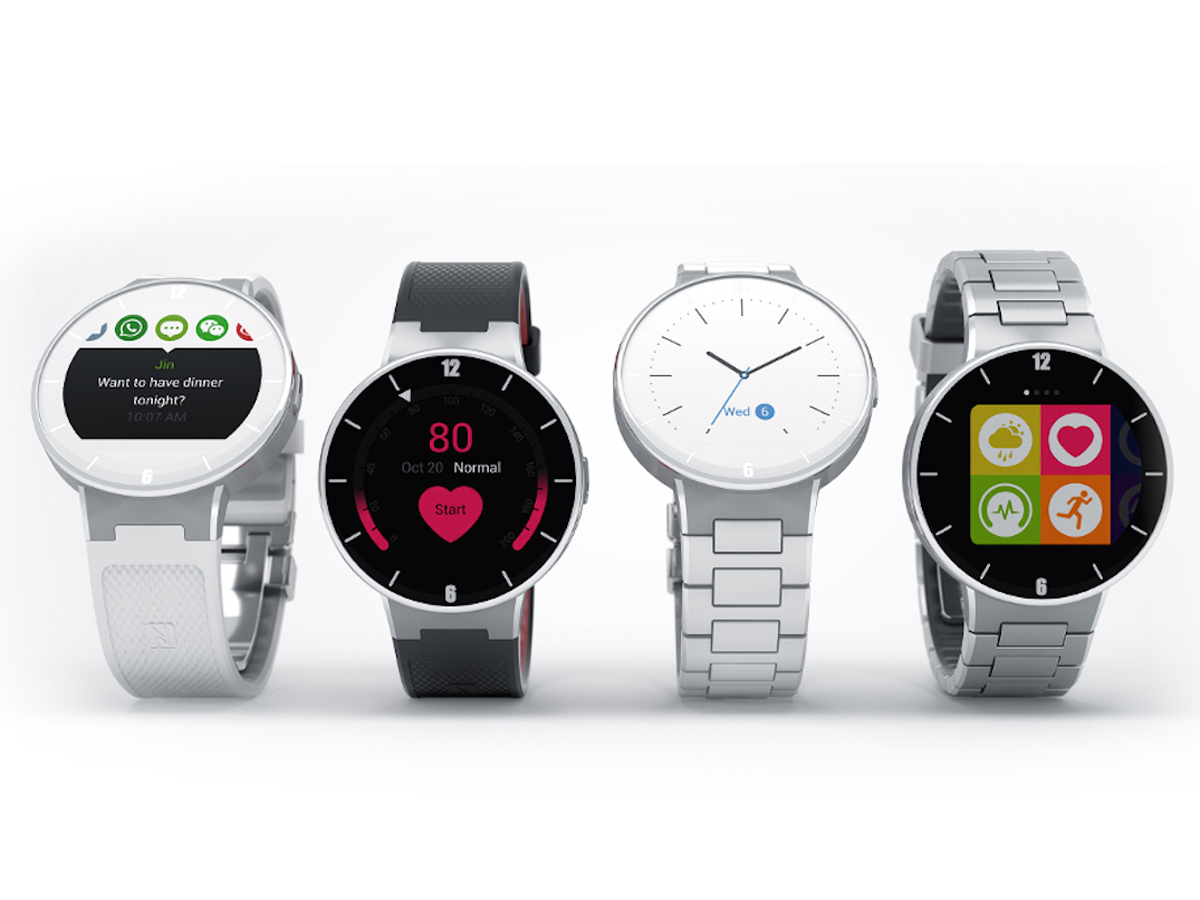 A smartwatch is one thing. A smartwatch that costs US$149 is another. A smartwatch that works with iOS and Android is yet more. The Alcatel OneTouch WATCH does all that.
It runs on a proprietary operating system, so it can play with phones from Apple and Google, and is appropriately nosey when it comes to your wellbeing – heart-rate monitoring, accelerometering, gyroscopery, altimeter functions and compassing come as standard, as well as sleep-tracking, steps, distance and calorie monitoring. And you can use it to receive notifications and control your tunes.
Alcatel OneTouch says the battery lasts 2-5 days between charges, too. Four finishes are available – dark red and black, white, chrome and metal-white.
READ MORE: Alcatel Watch priced at US$149, works with both Android and iPhone
Withings Activité Pop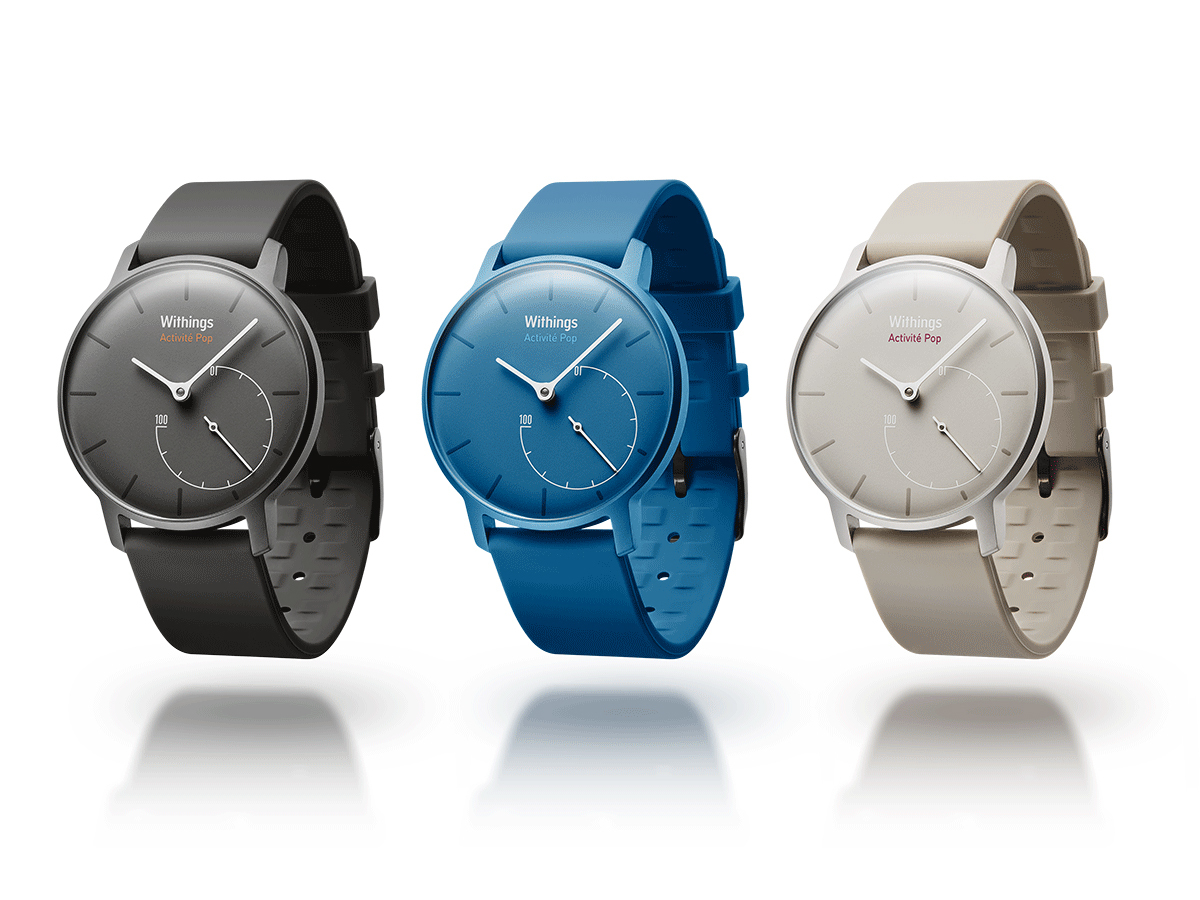 There's only so much space on a wrist. By the time you've added a normal watch, some bling and a fitness band or two, you look like a Del-Boy wannabe selling hookie goods down the market. The Activité Pop is less Del-Boy and more The Man From Del Monte.
It's a real watch, for a start – one that tells the actual time. An auxiliary dial shows how close you are to achieving daily goals that you've set on the accompanying smartphone app (things like steps taken, calories burned and distance covered), and it also monitors your sleep and lets you take it swimming.
It's simple and elegant and unobtrusive – no look-at-me LEDs to tell everyone that you're honestly definitely working out, like, ALL the time. And the battery lasts eight months.
READ MORE: Withings Activité gets a Pop of colour
Sony Smart B Trainer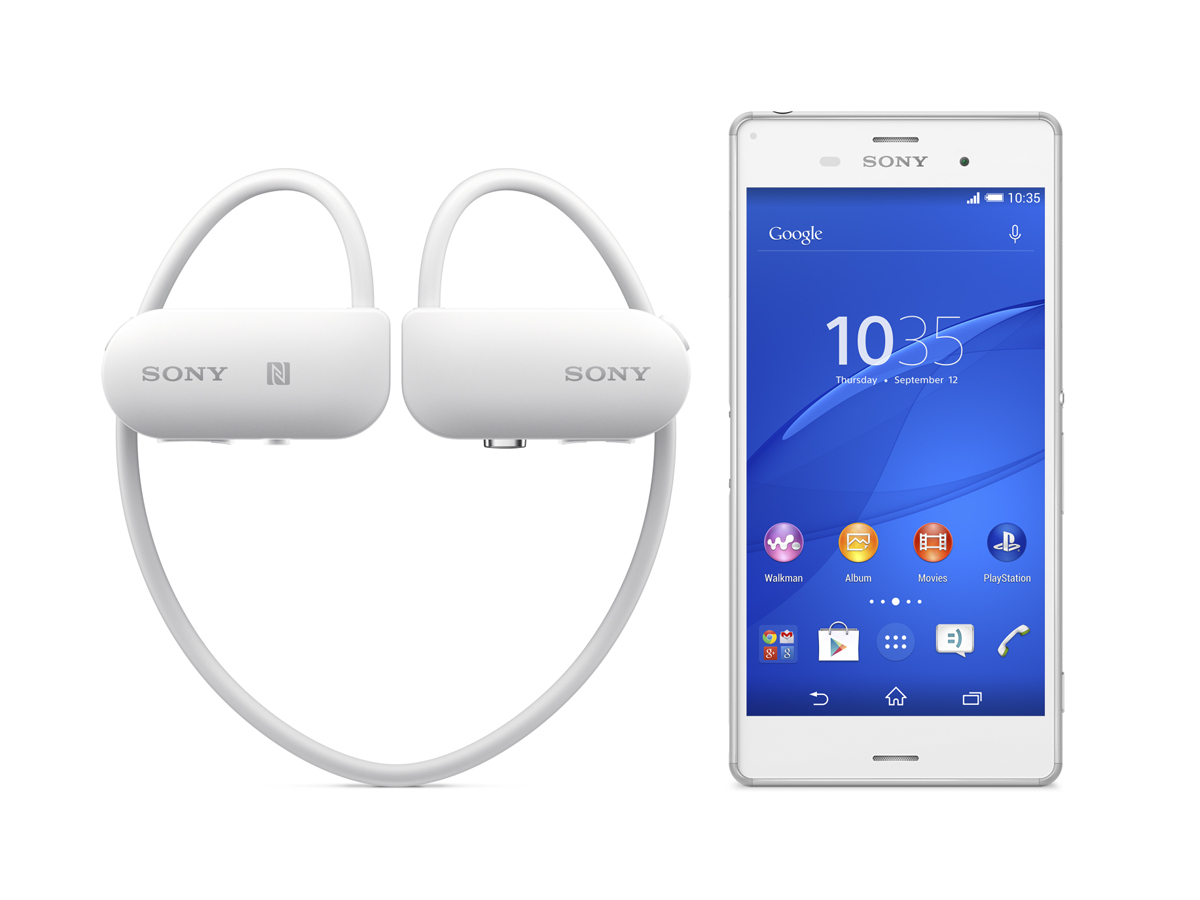 Sony's latest set of sport headphones crams a personal trainer into your lugholes. The prototype running gadget uses GPS and a heart-rate monitor to track your progress; depending on your choice of training plan, it'll tell you when you need to change your pace.
It even changes up your music to something more fast-paced, by way of encouragement. Though whether you'll appreciate that in the last kilometre of a 10k remains to be seen.
Razer OSVR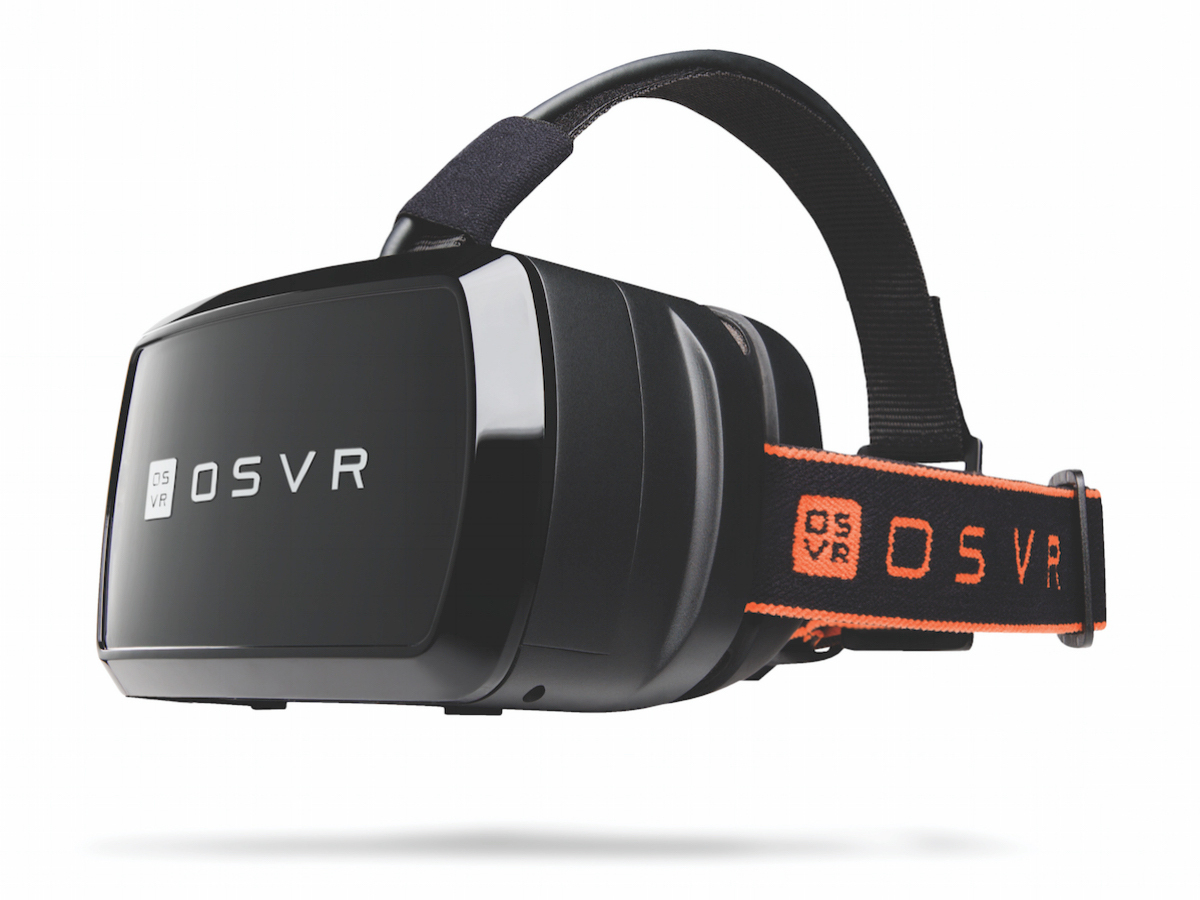 Virtual reality headsets are aplenty, but the main reason Razer's OSVR is in the running is because of its attempt to find a common ground when it comes to development work.
The headset is similar to most, but its open-source promise means developers can truly unlock the potential of the virtual reality headset without worrying about platform compatibility. The possibilities are endless – if a developer isn't too taken by physical controls, they can link the OSVR with LeapMotion to incorporate gesture controls. Their imagination is the only limit.
READ MORE: Razer reveals Open-Source Virtual Reality platform and headset to standardise VR development
Belty
If you've piled on the pounds over Christmas, this smart belt will be a godsend; it eases the pressure on your expanding waistline by loosening itself as you sit down, thanks to a small motor in the buckle.
But it's not just about making life easy for you. The belt also packs an accelerometer and gyroscope, syncing with an app to track your movement. If you stay still for too long – or if the belt finds that your growing girth is cause for concern – it'll prompt you to get up and do some exercise.
READ MORE: Hands-on with Belty, the smart belt that adjusts itself to your waistline
Misfit Swarovski Shine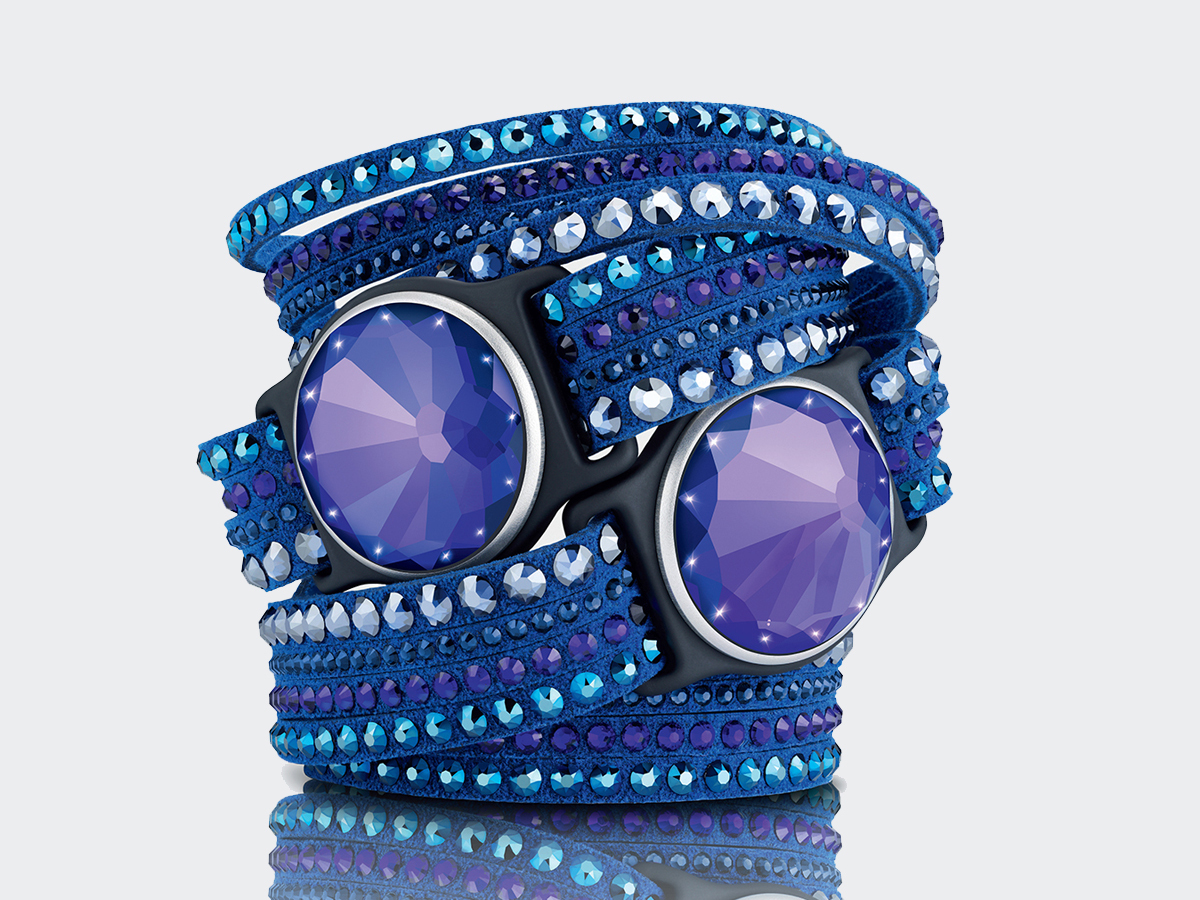 'Darling, could you recharge my bracelet?' isn't a phrase that is likely to be associated with a successful piece of tech jewellery. Which is why Misfit has come up with an ingenious solution for this Swarovski activity tracker: solar charging.
The violet version of its crystal-fronted accessory (there's also a clear version with a standard battery) uses a new charging tech that turns light from the sun, LEDs and halogen lights into enough juice to power its fitness and sleep-tracking talents.
Sparkly wearables that never need charging? That's the kind of accessory that could turn us into Mr. T.
READ MORE: Swarovski Shine fitness tracker never needs charging
Garmin Vivoactive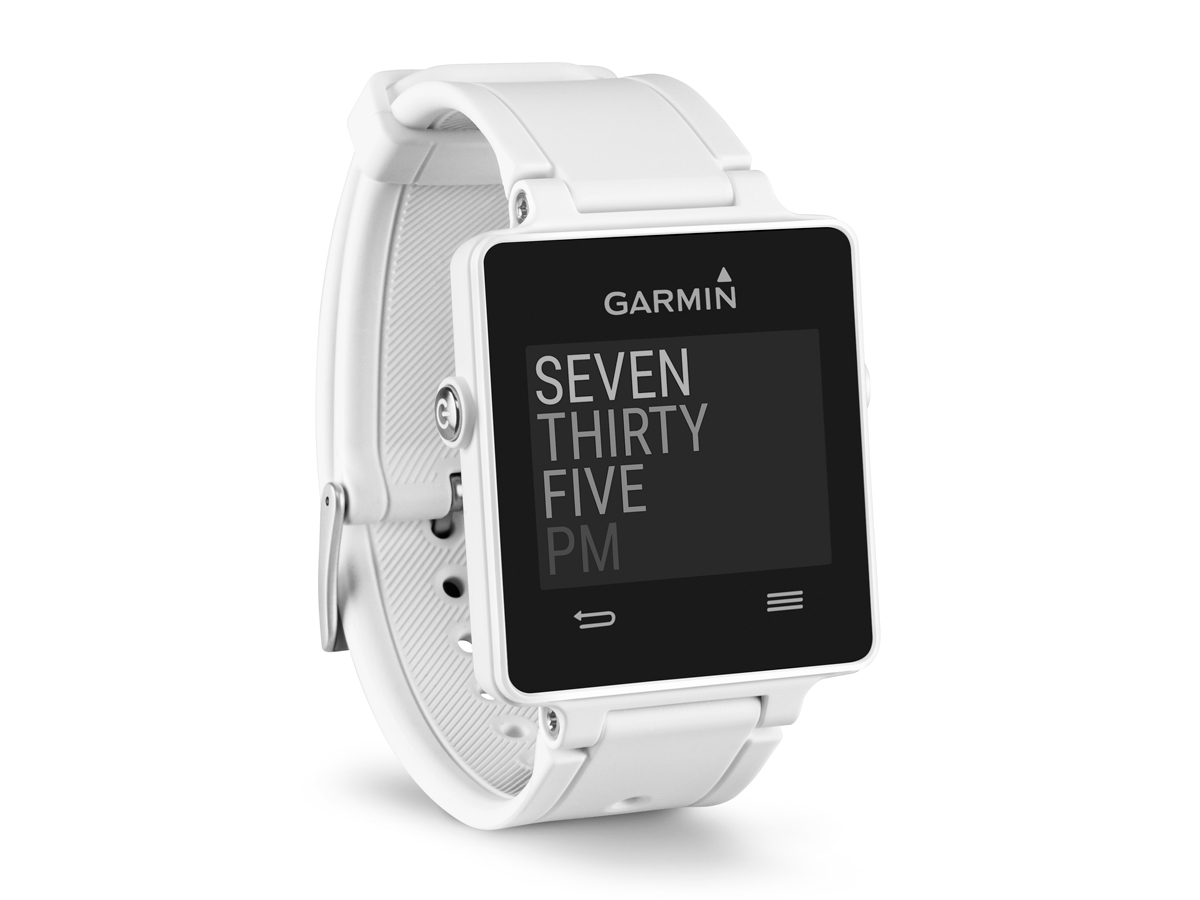 We've seen capable GPS watches, fitness trackers and smartwatches, but so far nothing that successfully combines the joys of all three. Until now.
The Vivoactive is the Jessica Ennis of timepieces, combining a staggering array of sporting talents in a remarkably svelte form. There's daily activity tracking (including your steps, calories and sleep), deeper GPS-based analysis for triathletes and golfers, plus Bluetooth smart connectivity for notifications from your iOS or Android phone.
Throw in the endless possibilities of Garmin's 'Connect IQ' app store and you have a recipe for the next Olympic champ of sports watches.
READ MORE: Four new Garmin fitness wearables explode from the blocks
LookSee bracelet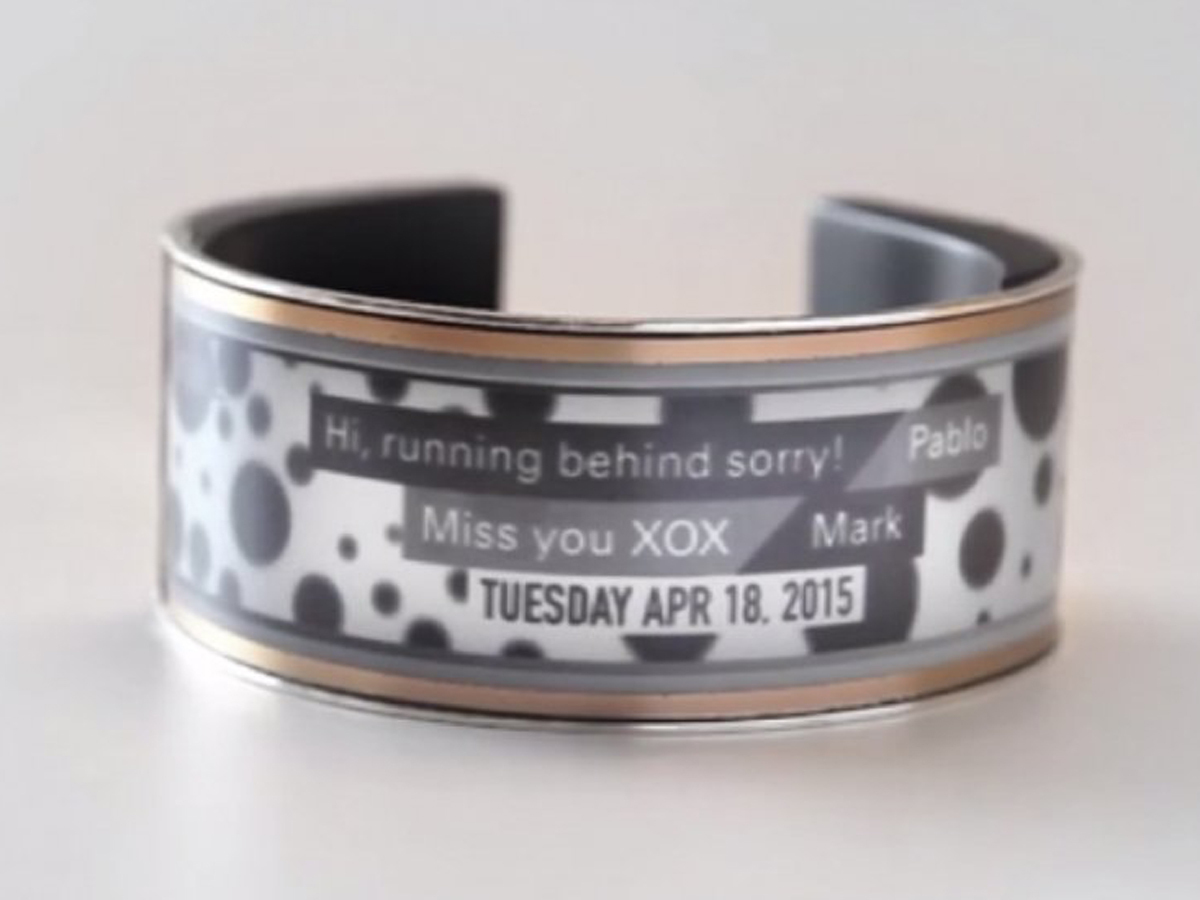 On paper, gadgets and jewellery go together about as well as ketchup and ice cream. But just like Heston's liquorice-poached salmon, the LookSee combines two unlikely concepts to brilliant effect. An e-ink smart bracelet with a one-year battery life, it allows its owner to choose from hundreds of pre-loaded patterns or, even better, create their own by uploading a photo and editing it in the accompanying app.
Support for push notifications from iOS phones adds a deliciously geeky crust that proves that jewellery and wearable tech really can be a great combination.
READ MORE: LookSee smart bracelet brings customisable glamour to your wrist
Sensoria Fitness Socks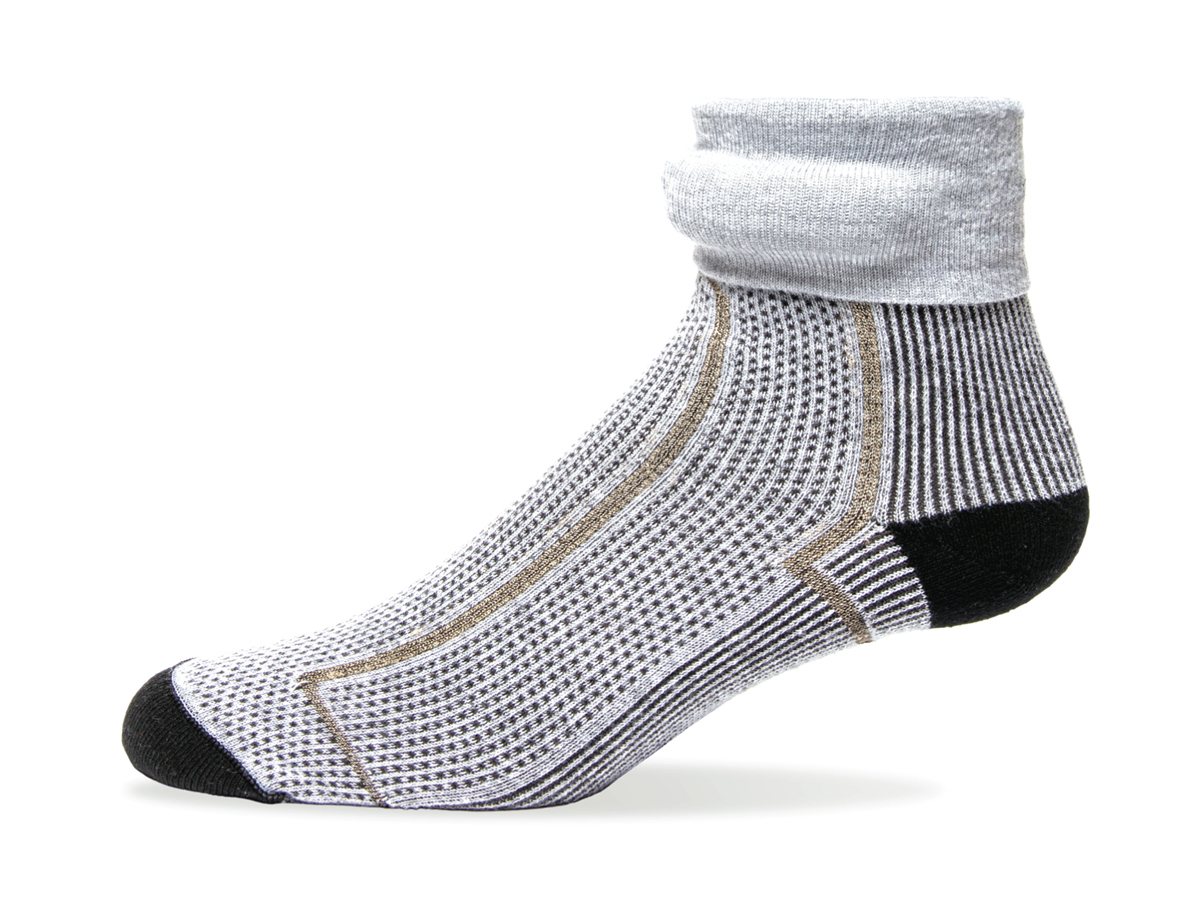 Socks? Really? Yes really – because these aren't just any old foot gloves. The Sensoria Fitness Socks contain dual sensors: one under the ball of your foot and one underneath the heel. These sensors measure the impact of running on your feet then send the data to the tracker attached to the sock.
What's more, they provide real-time audio feedback for your running style, so that you can improve your run by adjusting the impact points almost immediately.
READ MORE: Sensoria Fitness Socks know what kind of runner you are