CES 2015: Asus' Transformer Book Chi is a Windows 2-in-1 as thin as an iPad Air
..when in tablet mode, that is. Still, it's a whole damn computer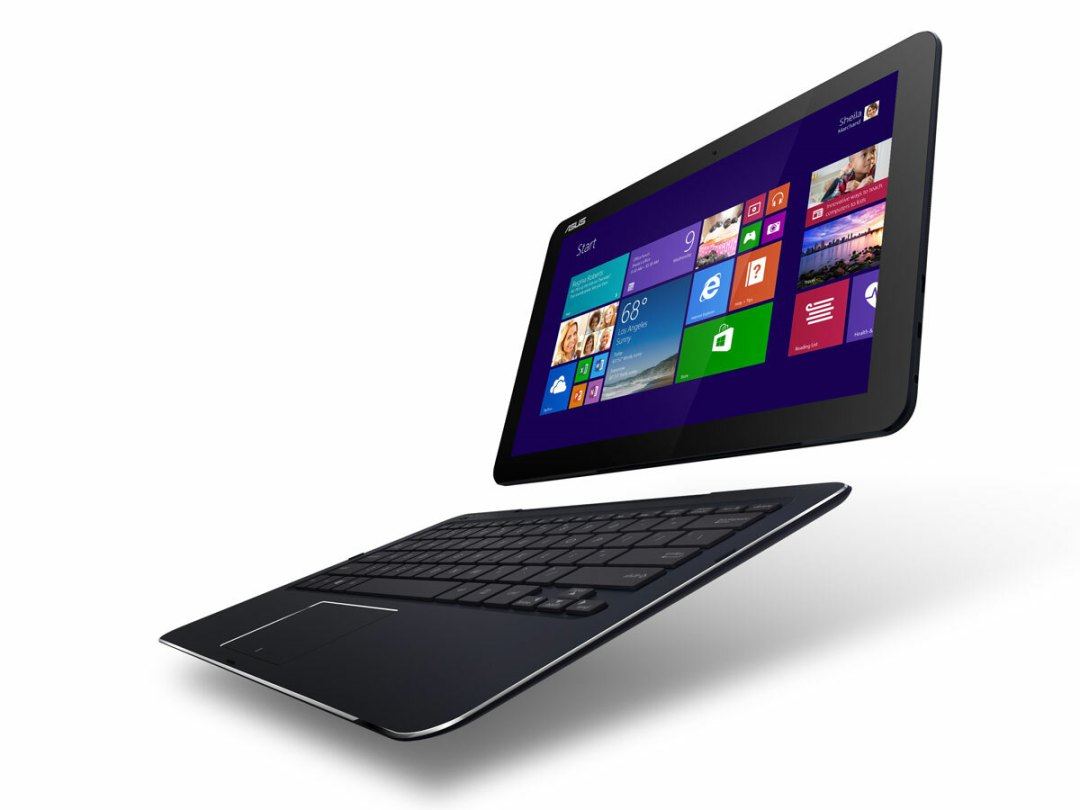 The market for laptops that also think they're tablets has suddenly become interesting.
Since Microsoft's Surface Pro 3 came out, and Intel's fanless Core M processor arrived on the scene, we've seen some great Windows 8 converti-tabs, such as Lenovo's watch strap-hinged Yoga Pro 3. Now there's another intriguing device with a personality crisis, and it goes by the name of Asus Transformer Book Chi.
In fact, it's not one device, but three – the 12.5in T300, the 10.1in T100 and the 8.9in T90. All share the DNA of aluminium unibodies with diamond-cut edges and frankly ridiculous skinniness.
The T300 Chi is the main event, packing a choice of 1080p or WQHD IPS screens (2560 x 1440), Intel Core M 5Y71 (1.2GHz) or 5Y10 (0.8GHz) processors, 64/128GB SSDs and 4GB or 8GB RAM. In laptop mode it's 16.5mm thick, which makes it about the same as a MacBook Air (and it's just 7.6mm thick without the dock). Of course it's also touch-sensitive, and its resolution wipes the floor with that of Apple's finest tiny-puter. Claimed battery life is eight hours on a charge, and there's a 2MP camera for video calls.
The Core M is supposedly good for 'everyday computing', so unlike a Surface or a Macbook, you won't be playing 2015's games on the T300 Chi. Still, Half-Life 2 should run just peachy on its Intel HD 5300 GPU.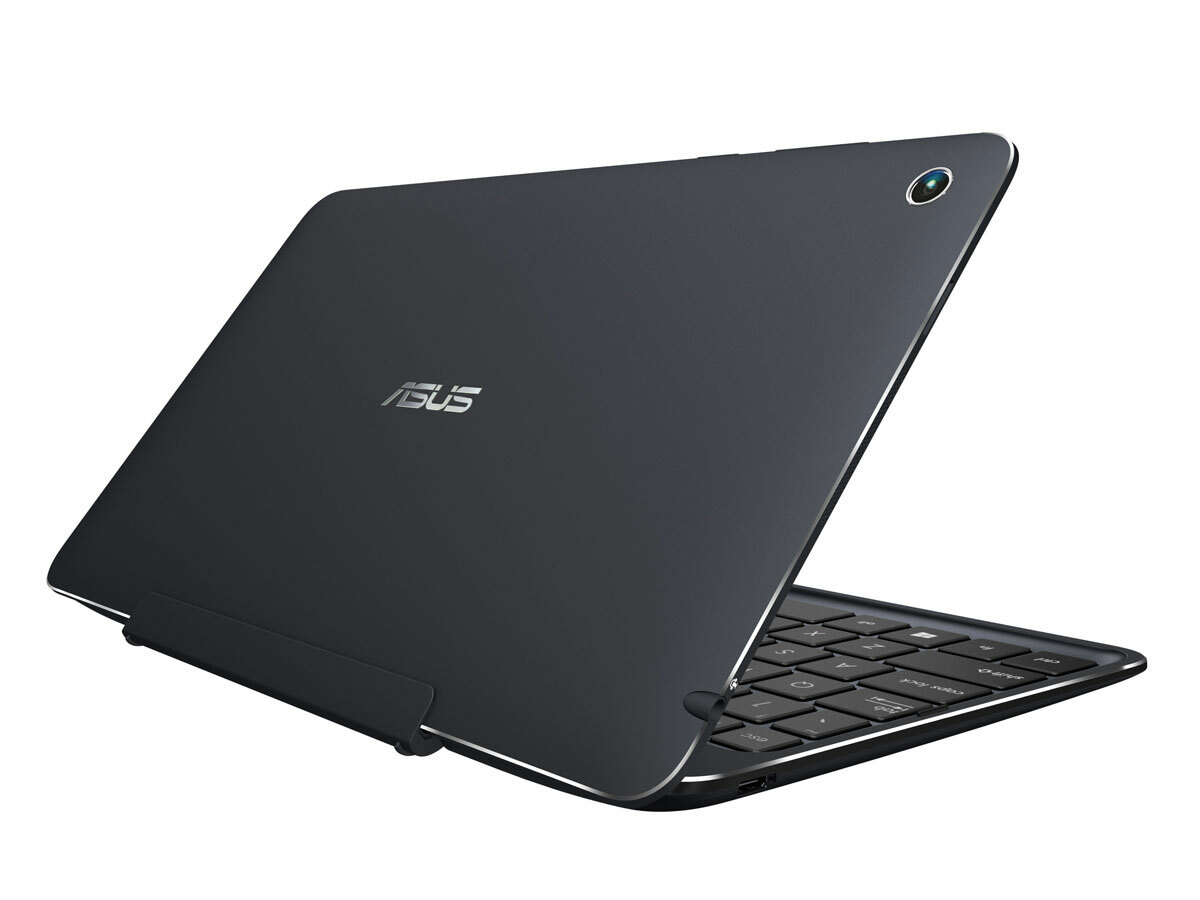 The 10.1in, 1920×1200 T100Chi is apparently the world's thinnest Windows 8 tablet at just 7.2mm, and it'll keep going for 10 hours straight. Inside is a 1.46GHz Intel Atom Z3775 processor, 1 or 2GB RAM and 32GB or 64GB of storage.