Call of Duty goes full sci-fi with Infinite Warfare's space combat
And Modern Warfare Remastered is coming too - all the leaks were true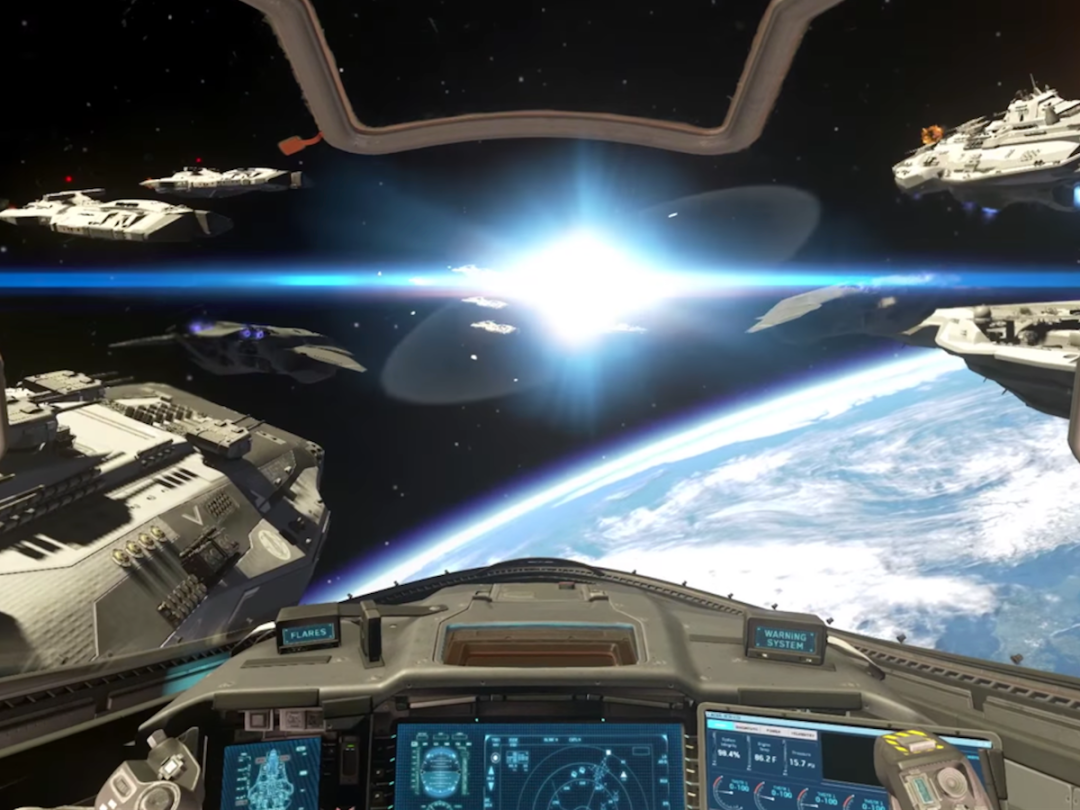 Call of Duty kept pushing deeper and deeper into futuristic scenarios with Advanced Warfare and Black Ops III, and we figured it was only a matter of time before the series fully embraced a sci-fi setting. And that time is officially now.
Just this morning, Activision and developer Infinity Ward officially announced Call of Duty: Infinite Warfare, affirming every tantalising leak from last week and showcasing a brand new road ahead for the series. Infinity Ward says the series is "returning to its roots," but you wouldn't know it from the debut trailer.
We don't see any alien creatures, but the battle between Earth's citizens and the Settlement Defense Front quickly takes to the stars, with the trailer showcasing outer space battles and on-foot showdowns on a destroyed space station. There's also a tease of other planetary combat, and Activision says the campaign "extends beyond the reaches of Earth into the vast expanse of our solar system."
As the leaks suggested, Infinite Warfare will be out on PC, Xbox One, and PlayStation 4 on 4 November this year, and there will be special edition versions that come with a download code for Call of Duty: Modern Warfare Remastered, a touched-up version of the 2007's classic.
Enhanced by both Infinity Ward and Raven Software, Modern Warfare Remastered is surely being re-released to appease fans of the old (but not oldest) style of Call of Duty as the franchise pushes ever forward into high-tech enhancements and now outer space shootouts.
Modern Warfare Remastered will feature enhanced graphics with improved textures, lighting, and animation, as well as enhanced audio. As one leak last week suggested, however, it won't include the entire original experience: just 10 of the 16 multiplayer maps will make the jump to new hardware, along with the full campaign mode.
The first trailer above for both games shows a lot of what we should expect (and features a certain David Bowie cover), but more details are coming rapidly: Infinity Ward still has that Twitch live stream event set for 10:30am PT today, which works out to 6:30pm in the UK. We're supposed to hear about their "bold, new vision" for the series then, so expect more details before the day's up.
[Source: YouTube]