B&W Zeppelin makes your iPod sound super fly
Thought the world had enough iPod docks already? Then cast your eyes to the left and take a load of this beauty from top cone makers Bowers & Wilk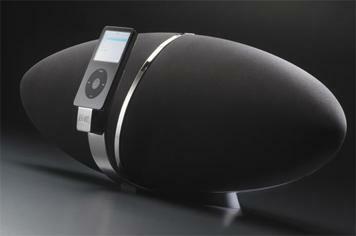 Thought the world had enough iPod docks already? Then cast your eyes to the left and take a load of this beauty from top cone makers Bowers & Wilkins.
Named after the ill-fated Zeppelins, it is perhaps one of the most finely crafted iPod accessories ever – and yes, we're including the iPod alarm clock in that list.
Hidden in its two-foot-wide elliptical frame are five drivers including a 5in woofer and, nestled within the tapered ends, the same sweet-sounding tweeters found in the rest of B&W's high-end gear.
The whole lot combines to deliver an ear-splitting 100W of sound and it'll also hook up to your telly and deliver its video goodness to your widescreen.
It's pricey but then, you wouldn't want just any old iPod dock, would you?
Essentials
Bowers & Wilkins Zeppelin
Price: £TBA ($600 in US)
On sale: TBA
Contact: Bowers & Wilkins
Related stories:
Diamonds are B&W's best friends