Budget LG K10 and K7 to take on the mighty Moto G
Cheap mid-rangers are serious about selfies
Phones don't usually grab the headlines at CES, but that didn't stop LG launching two new budget bargain handsets last night.
The 5.3in K10 and 5in K7 look set to do battle with Motorola's Moto G, with prices and specs to match. They look pretty tasty for cheap phones though; the glossy plastic pebble pattern round back should give you something to grip on to, and the 2.5D glass on the front curves into the frame just like the iPhone 6S.
The 4G K10 is the star of the show, with an HD screen, octa-core CPU and 2GB of RAM. No word on resolution or who's actually making the chips though. The K7 makes do with a 854×480 resolution display and a quad-core CPU.
There are cheaper 3G models with less RAM and storage space too. Different countries will get different models, so here's hoping the UK gets the top-end 4G spec.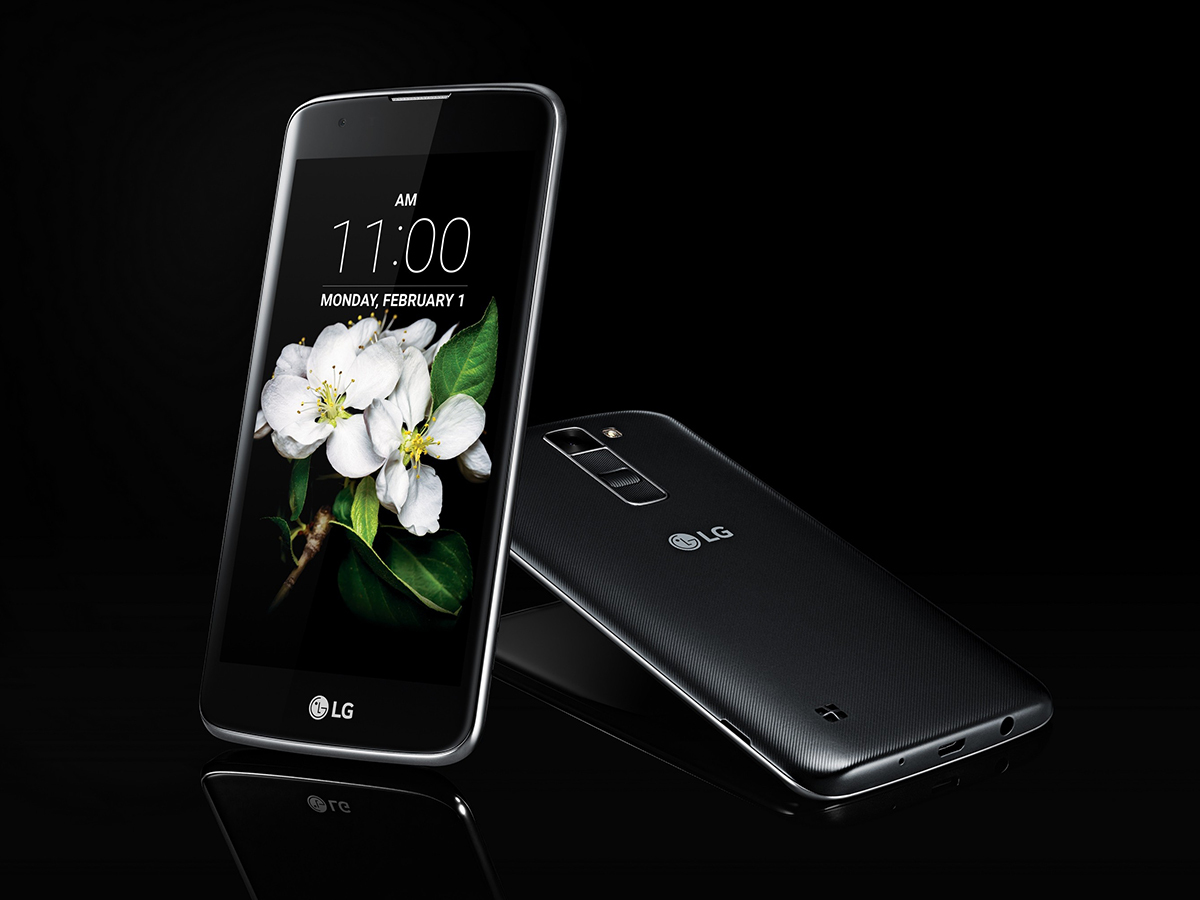 LG hasn't skimped on the camera tech. The 4G version of the K10 has a 13MP sensor on the back and an 8MP one on the front. The 3G models use an 8MP rear snapper, but they all have gesture selfie shooting. Hold out your hand and make a fist to automatically take a photo; it should be easier than fumbling with the touchscreen. There's a flash on the front for all those nightclub selfies too.
Otherwise, you can expect LG's take on Andorid 5.1 Lollipop and a choice of white, black, gold and indigo colours. No interchangeable covers like Moto G though.
The K10 and K7 could still Motorola a run for its money if LG gets the price right. We're still waiting to hear when they're coming to the UK, and how much they'll cost, but expect to get some hands-on time at CES later this week.