BlackBerry PlayBook has price slashed (again) to £170
Roll up, roll up – Get your BlackBerry PlayBook for £170 (again) from Carphone Warehouse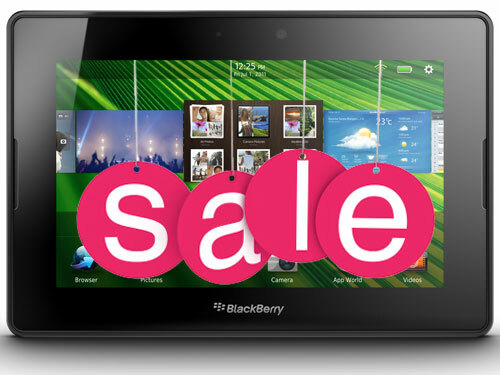 BlackBerry's PlayBook is back to being the cheapest tablet on the block, following the announcement of yet another price slash – which sees the 16GB model going for just £170 at Carphone Warehouse. If it's more storage space you're after, you can also pick up the 32GB and 64GB models for £200 and £250, respectively.
Happily, this generous offer doesn't seem to come with an expiry date this time round. Because the dual-core PlayBook has now had its software upgraded to PlayBook OS 2.0, you'll get Facebook and Twitter integration, Android apps in BB App World and a unified email inbox via BlackBerry Bridge 2.0 – which also lets you use your BlackBerry smartphone as a remote.
If that's not a big enough incentive, Carphone Warehouse is also bundling the PlayBook with a number of BlackBerry smartphone contracts.
So, the 16GB Playbook can be picked up for nothing alongside the BlackBerry Curve 9300, in exchange for £26 a month and the Curve 9360, for £31 a month.
Forking out £31 and £36 a month for the Curve 9300 and 9360, respectively, will bag you the 32GB model, while £36 or £41 a month for the same models will see the 64GB model bundled in.
This isn't the first time BlackBerry's PlayBook has gone up for grabs with a cheap price tag –  and we have a feeling it certainly won't be the last.
You may also like
Windows 8 10in Nokia tablet incoming?
New iPad 3 pre-order deliveries delayed
HTC Golf specs leak along with test photo