BlackBerry Passport launches: square screen, 30-hour battery and (of course) a keyboard
Do not adjust your monitors. This really is BlackBerry's new phone. Here are 7 things you need to know about it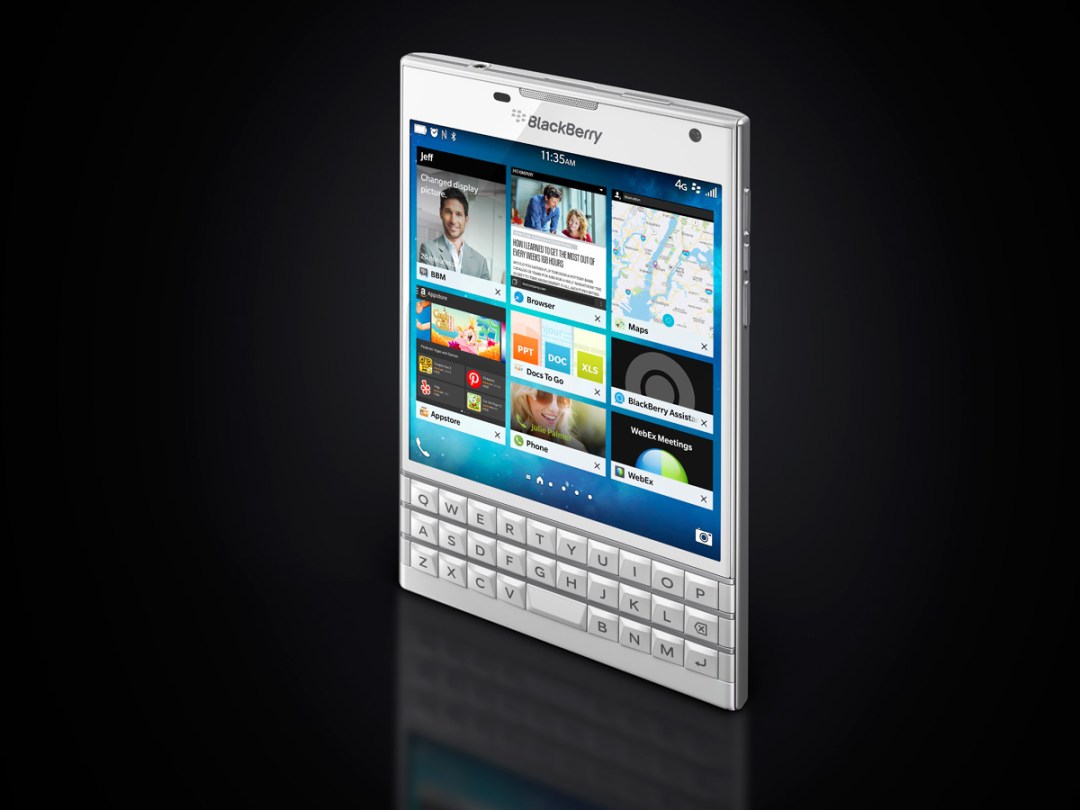 BlackBerry has officially launched the Passport – a quirky keyboard-toting smartphone with a design that'll take some getting used to.
It's certainly a looker (in more ways than one) and arrives packing modern specs along with a few surprises. 
Here's what you need to know:
1. It has a square screen
The Passport's unusual physique is all thanks to its almost-square 4.5in 1440 x 1400 453ppi display, beneath which lies the legendary keyboard our fingers first fell in love with all those years ago, and all over again with the launch of the Q10.
BlackBerry boasts that the Passport can display 60 characters per line – closer to the 66 character print standard, which apparently makes for a better reading experience whether relaxing with a book or perusing spreadsheets and important business documents about business… things.
During the launch, the Passport was compared to the iPhone 5S and Galaxy S5, the latter of which had to zoom into documents and text to comfortably read them.
2. It has modern specs and a killer battery life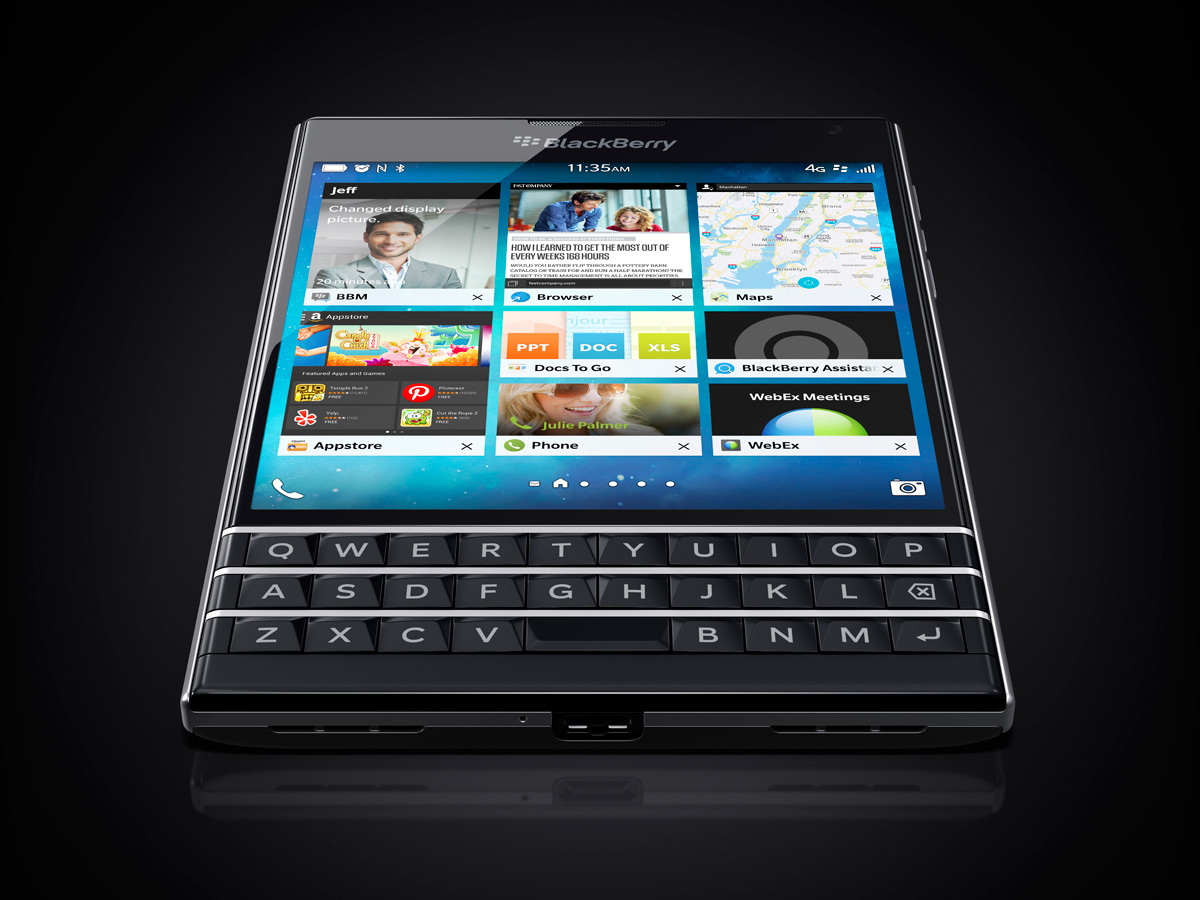 The Passport is powered by a 2.2GHz quad-core Qualcomm Snapdragon processor and 3GB of RAM, which should eat through BlackBerry 10 OS with no problems, given that the lesser-specced Z10 and Q10 ran it smoothly during our time spent with them.
A 13MP camera with optical image stabilisation for better low-light shots graces the rear, and a whopping 3450mAh battery – the largest ever from a major manufacturer – will apparently ensure that the Passport lasts around 30 hours of medium-to-heavy use on a single charge.
That's seriously impressive if true, but we'll have to wait for our full review to see if it lives up to the hype.
3. It has a rather special keyboard
The physical keyboard on the Passport itself is touch sensitive, letting you swipe up across the keys to select suggested words, and it looks like a handy way to scroll through webpages without fingers covering up the screen.
The keyboard's touchpad ablity also lets you accurately move the cursor around while typing. It all looked very impressive during the demo, but again, we'll give you our verdict when it comes to the review.
4. It has new software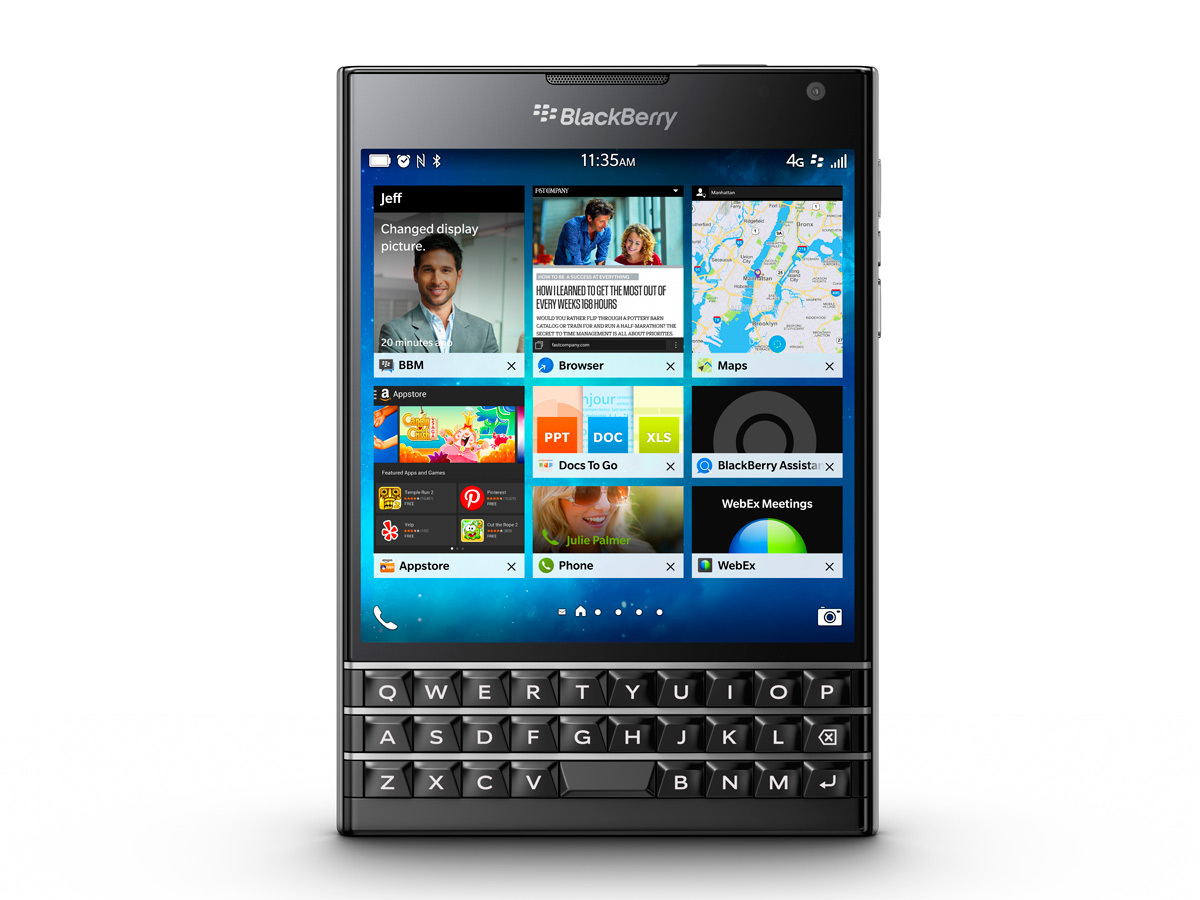 The latest version of BlackBerry's OS, BB 10.3, brings a bunch of updates, fixes and new UI elements, some of which were shown off at the launch – including BlackBerry Assistant, Siri and Google Now's arch nemesis.
While its Android and iOS rivals can't access secured work data information (such as emails and server documents), BlackBerry Assistant is able to access everything, thanks to the company's long-established security DNA. Not one for regular gadgeteers then, but could come in handy for workaholics.
More useful is BlackBerry Assistant's ability to directly search for products on site like Amazon, instead of just bringing up search engine listings.
Amazon's app store brings more Android apps to BlackBerry 10.3 without having to faff around with side-loading Android apps, but it's still not going to offer the vast number of apps on the full Google Play Store.
Still, it's a step in the right direction and puts BlackBerry on the same level as the Amazon Fire Phone and HDX tablets when it comes to app availability.
5. It has a killer speaker
The Passport's speaker is apparently 18% louder than those in the mighty HTC One (M8), and 350% louder than those on the Galaxy S5.
That's a mighty big claim given how amazing HTC's speakers are, and we're looking forward to pitting them head to head in our testing arena.
6. It Blends
BlackBerry Blend brings the fight to Apple OS X Yosemite and iOS 8 by allowing you to connect the Passport to your Windows PC, Mac, Android tablet and iPad.
It lets you send and receive messages directly from any of those connected devices without having to whip out your phone, and also enables you to securely transfer files without the need for extra workplace security measures such as VPNs.
7. It's out…now!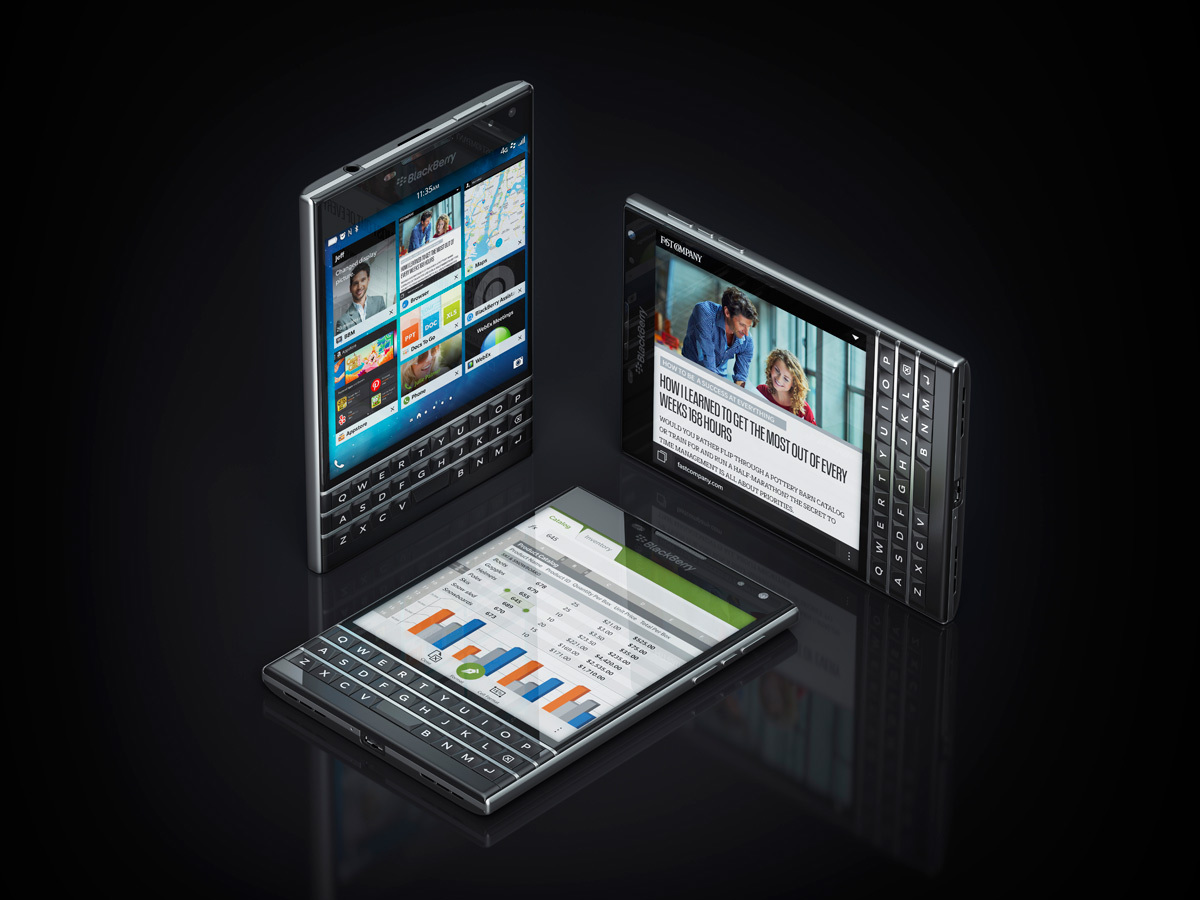 The BlackBerry Passport goes on sale in the UK from today – yes, today – for £530. It's available from Selfridges and BlackBerry's own site, and will drop in the Carphone Warehouse this Friday.
Having used the Z10 and Q10 extensively, we can vouch for the speed at which emails can be bashed out on BB10, in addition to the fluid transition between different email accounts and messages thanks to the BlackBerry Hub.
But the lower number of apps, odd design and the huge shadow of Android, iOS and even Windows Phone devices are still massive barriers to regular consumers.
Stay tuned for our full review, where we'll get to put the Passport through its paces properly.
READ MORE: Apple iPhone 6 review