BlackBerry Mercury: Everything we know so far
Slim build, full QWERTY keyboard – is this the ultimate BlackBerry?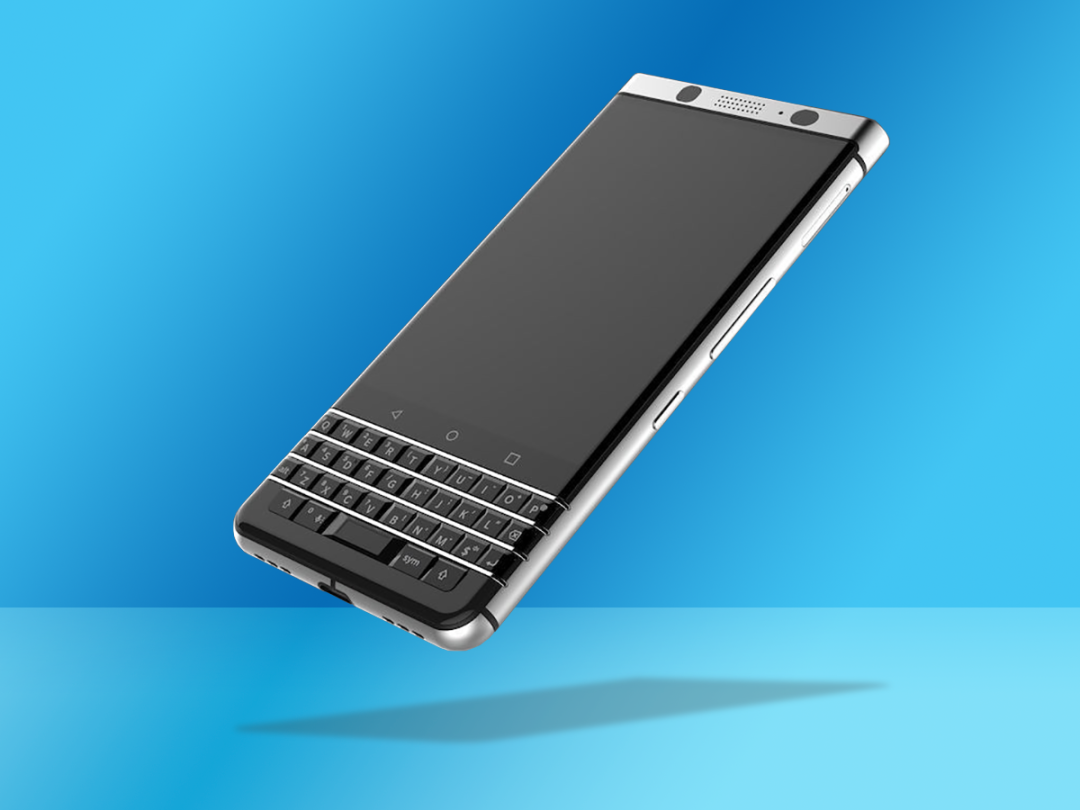 BlackBerry was famously blindsided by the industry's move to touch devices, but following a few rough years and some missteps, the company finally seems to be finding its mojo – thanks to Android.
The BlackBerry Priv was largely excellent, but the high price kept it out of reach for most. The touchscreen-only DTEK50 and DTEK60 weren't quite as inspiring, but the upcoming Mercury could finally execute on the Priv's promise for a much larger audience.
It's a slim, Android Nougat-powered device with a full QWERTY keyboard and what seem to be slightly more modest specs, which should keep the price more approachable. And it's the last device that BlackBerry ever designed in-house. We'll surely pour one out for the old legend here, but will the masses embrace Mercury? Here's what we know so far.
What we know
>>> It has the keyboard
It's the mark of a true BlackBerry phone, right? Attempts to go without physical keyboards have largely been shrugged off, but the Mercury has it all: the full QWERTY arrangement without seeming chunky or awkward. And it's not a slider like the Priv, although the keys likewise can be used as a touch surface and they're backlit. The space bar is also a fingerprint sensor.
>>> It's powered by Nougat
The Mercury will be the first BlackBerry phone to bear Google's latest and greatest version of Android, which brings perks like native split-screen apps, Vulkan graphics support, and myriad other important tweaks throughout.
>>> TCL is making it
As mentioned above, this is the last phone designed and engineered in-house by BlackBerry, but partner TCL will actually manufacture the thing. And if there are further Android devices with the BlackBerry brand, they'll be made wholly by TCL. A new era for an old legend.
>>> Expect a Snapdragon
We don't have a full, official spec listing for the Mercury just yet, but it sounds like BlackBerry is avoiding the urge to go totally top-of-the-line here. Rumours suggest a mid-range Qualcomm Snapdragon 635 chip within alongside 3GB RAM. By not going for the new Snapdragon 835, BlackBerry ought to be able to keep the price tag down.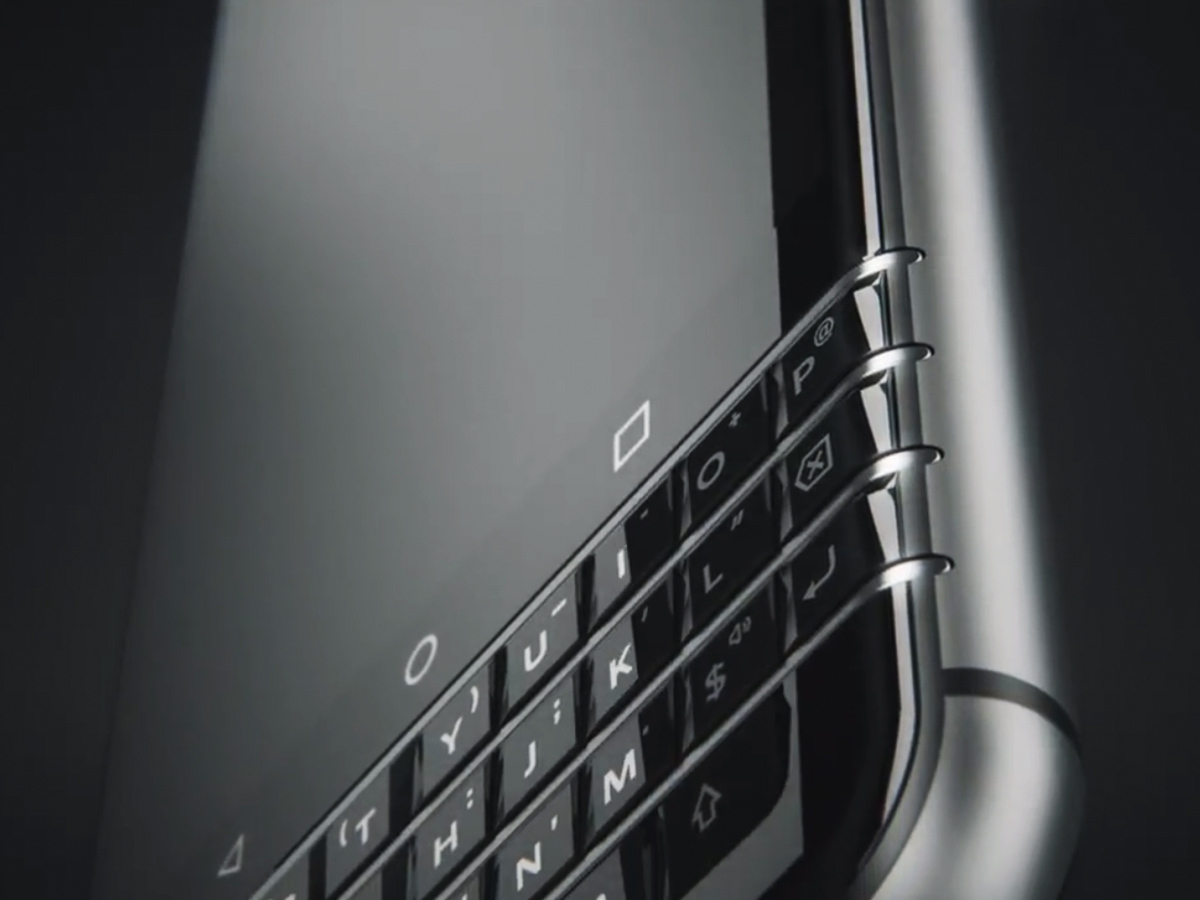 >>> It's 1080p, not 2K
The BlackBerry Priv went full flagship with its curved, 5.4in display running at Quad HD/2K resolution, but the Mercury looks to be following the OnePlus 3T's lead by sticking with a more modest 1080p display. It's pegged at 1620×1080 and approximately 4.5in diagonally, given the atypical dimensions due to the keyboard at the bottom.
>>> It'll be secure, of course
Security is BlackBerry's whole thing… seriously, its whole thing now that they're getting out of making hardware themselves. So yes, the BlackBerry Mercury promises the "most complete end-to-end smartphone security available on Android," making it ideal for business users and anyone else concerned about digital attacks.
>>> It might have a different name
When BlackBerry and TCL showed off the phone at CES this January, they wouldn't commit to its official retail name being Mercury. It might be, or it might just be a codename – even the official BlackBerry blog puts the name in quotes. BlackBerry says to expect an official name at Mobile World Congress (MWC) in February.
>>> We'll get more info at MWC
Also coming at MWC? Probably the price, release target, and official specs. BlackBerry says we'll get more details then, and hopefully the handset will be priced competitively enough to undercut top-tier Android phones and land closer to the OnePlus 3T.
All the latest news
>>> 28 January 2017
How's this for an unexpected source of info: the BlackBerry Mercury had a surprise cameo appearance on Last Man Standing, Tim Allen's middling sitcom in the States. Allen is a long-avowed BlackBerry fan, and he's shown using the phone before it even has an official name or release date. Sure, why not?
>>> 09 January 2017
BlackBerry writes that the Mercury earned raves at CES during its showing that week, and confirmed that it will be the last device designed in-house before TCL takes over the hardware brand. The official blog says to expect further details on the phone, including its final retail name, at Mobile World Congress (MWC) in February.
>>> 04 January 2017
The "Mercury" still doesn't have a fully official name, but it's being shown at CES and people have gone hands-on with it. CrackBerry shared some impressions, noting that it feels like a standard slab smartphone but manages to fit in a full QWERTY keyboard at the bottom. They also say it features a "decidedly BlackBerry" design from top to bottom.
>>> 16 December 2016
BlackBerry announced today that Chinese company TCL will take over its hardware unit and produce any further phones on its own, while BlackBerry will only provide software and security solutions going forward.