Asus Transformer Pad Infinity on sale in August
First spotted in January, the world's first full HD Android tablet is finally nearing release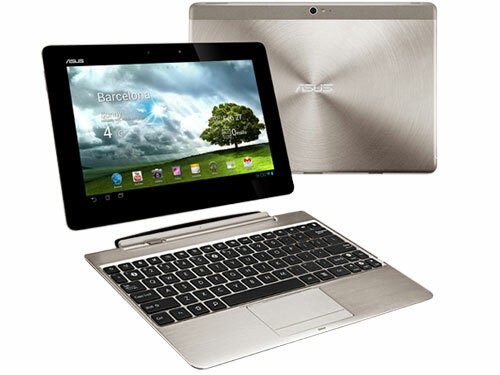 The Asus Transformer Pad Infinity is poised for an August UK release, according to V3 (who were told by Asus).
We got our first look at the upgrade to the Transformer Prime at CES, all the way back in January, and were impressed by its use of a full HD screen (1920 x 1200, to be precise). Asus says it'll be the first Android tablet to rock that many pixels.
The Transformer Infinity features Gorilla Glass 2 and, like all Transformer slates, can be twinned with a QWERTY keyboard dock that converts it into a notebook-style device, boosting the battery as a nice bonus. Asus reckons you'll get up to 14 hours of on-the-go use from the Infinity with the dock attached (as opposed to 9.5 hours without it).
There's a 1.6GHz quad-core processor, Android Ice Cream Sandwich, an 8-megapixel main camera, 32GB or 64GB capacities, USB and SD card ports – all squeezed into an 8.5mm-thin body.
We had previously heard that the Transformer Infinity would be priced at €600 for a 64GB Wi-Fi version (around £480 at the current exchange rate), but an actual UK price is yet to be confirmed.
Angry Birds Heikki races onto your browser
Two UK teens plead guilty to LulzSec involvement
Sony AR glasses to take on Project Glass?