Apple's streaming music service won't have a free, ad-supported option
Ever protective of its iTunes cash cow, sources say the service will be premium-only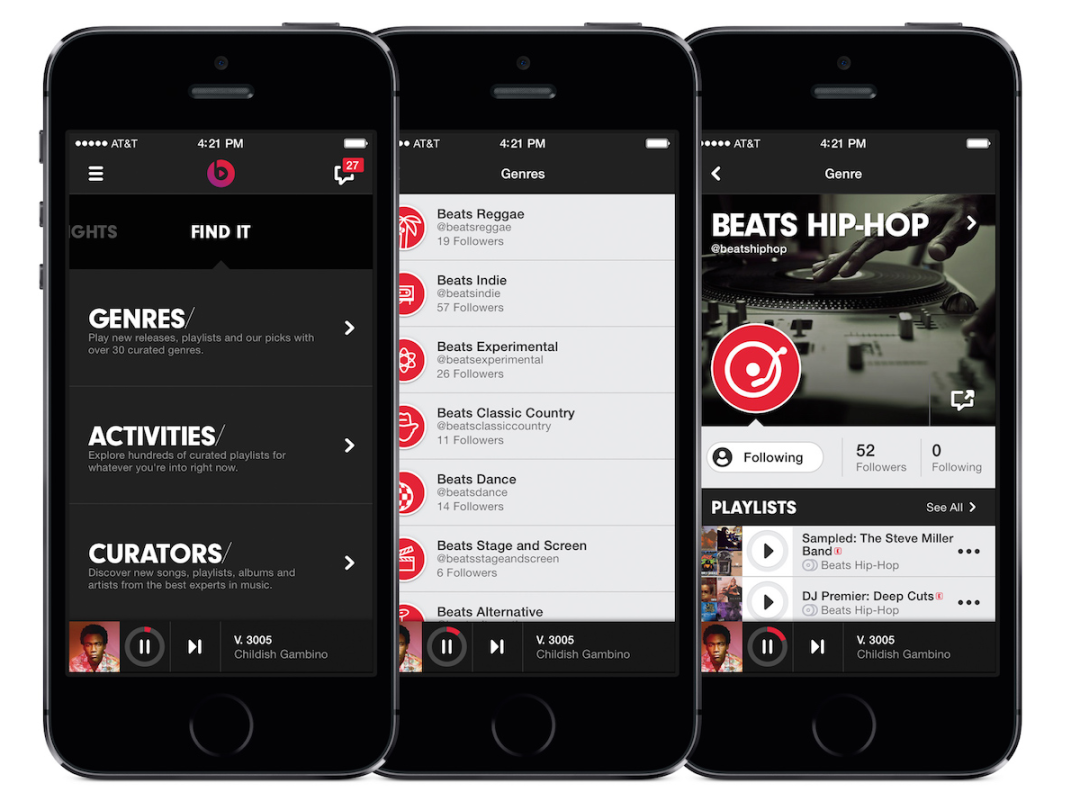 Streaming music leaders like Spotify and Rdio offer free listening options that let you blast as much music as you'd like in return for hearing the occasional ad, but Apple isn't keen on continuing that trend, says a new report.
In a piece posted today, Recode's sources claim that Apple's upcoming music service – built on the backbone of Beats Music (app pictured), which the company acquired last year – will only offer paid subscriptions, letting users pay a monthly fee for unlimited access to the entire audio library.
Other services have paid plans, of course, and Spotify in particular has more than 15 million paying members – which represents about a quarter of its total user base. But Apple reportedly is siding with major music label executives, who believe that ad-supported services are eroding music spending.
Apple, of course, makes a mint from iTunes by selling songs and albums alike. The upcoming streaming service is said to be integrated into iTunes and the iOS Music app, and it'll act as a complementary option for listeners no longer interested in buying individual releases. An Android app will also reportedly be released, and Apple intends to undercut competitors with a US$8/month monthly fee; most rivals charge US$10 for the same access.
Interestingly, the report also says that Apple is trying to sway top artists to release music exclusively on the service for an initial window of time, potentially giving it another leg up on competing services. Between Beats co-founders Dr. Dre and Jimmy Iovine, as well as BBC DJ Zane Lowe, Apple certainly has the well-connected talent to help explore those deals.
Apple's music service is widely expected to launch at WWDC this summer.
[Source: Recode]