Apple MacBook Pro 2016: 8 things you need to know
Apple's latest laptop is familiar in some ways, startlingly new in others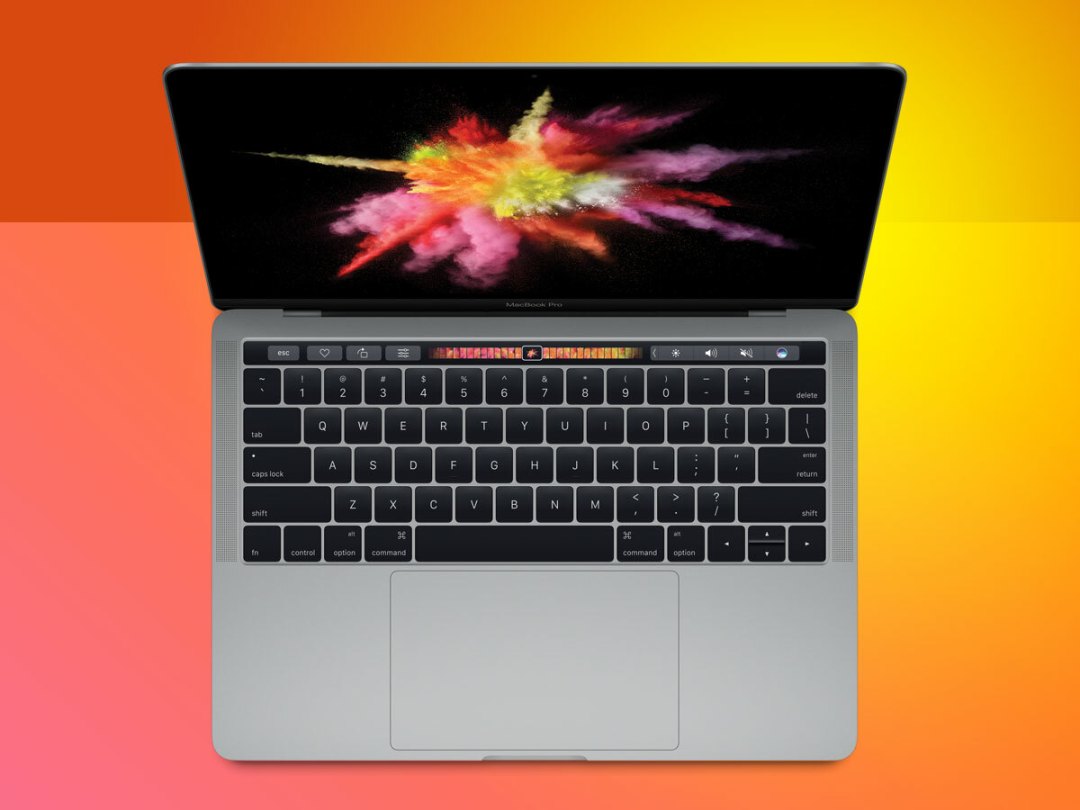 The long-awaited refresh of Apple's core laptop range is finally here. And thanks to numerous leaks and the ever-swirling online rumour mill, some of the new MacBook Pro's most innovative features aren't surprises at all – we already knew some of Apple's most headline-grabbing plans.
But even if you think you've guessed everything ahead of time, the MacBook Pro 2016 has facets you haven't considered. Want to know the straight facts about this portable power 'book? Read on.
1) It raises the Bar with a Touch of class…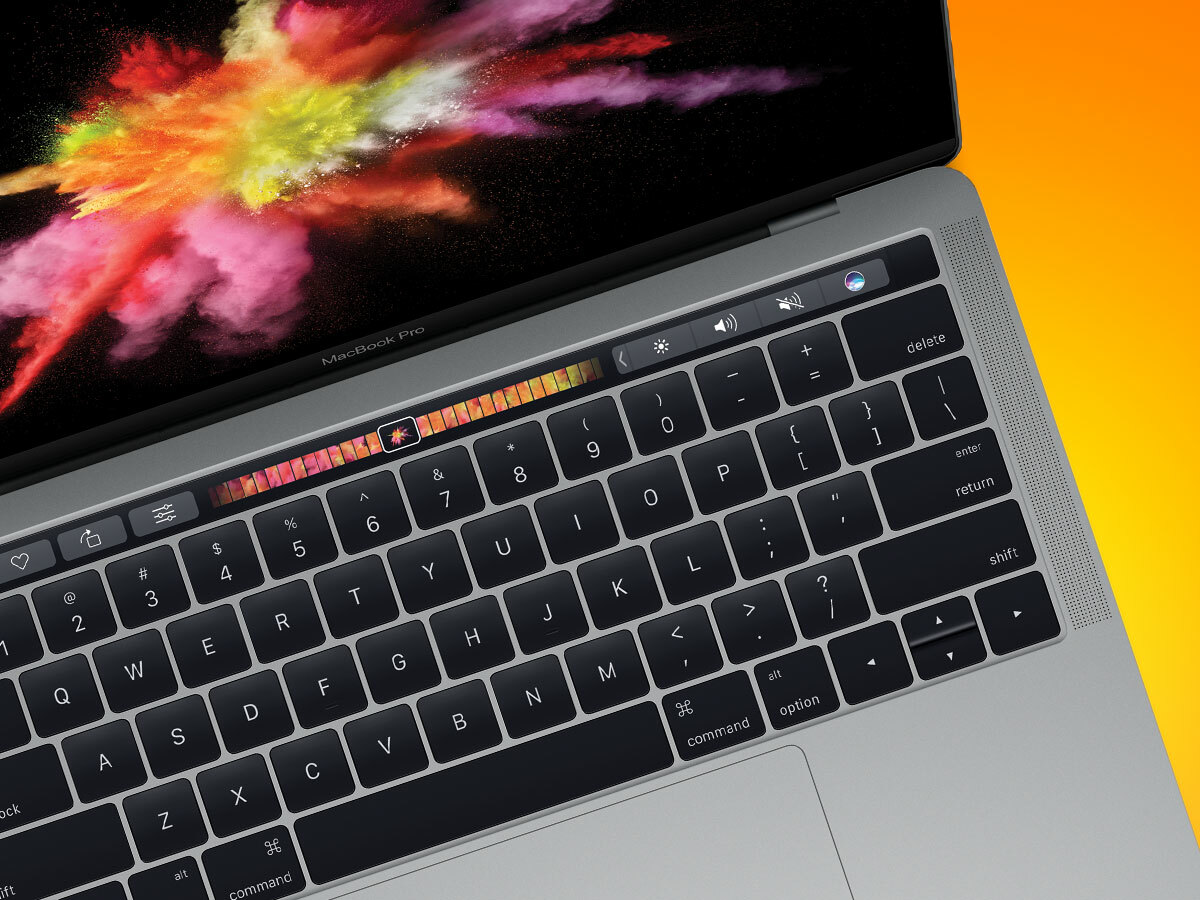 Unquestionably the standout innovation in the 2016 MacBook Pro is the Touch Bar. Replacing the traditional row of function keys at the top of the laptop's keyboard, it's a multi-touch OLED strip – essentially a long, narrow screen – which can be customised to display different controls, depending on what you're doing at any moment. So if you're editing photos, the Touch Bar will feature tool shortcuts. If you're editing videos, you'll be able to see the whole timeline and scroll through it using the Touch Bar.
While it means the death of the venerable F-keys and the stalwart Escape key – at least in physical form – we don't think the mourning period will last long; the new setup's versatility promises to make the MacBook Pro's user experience something quite special.
2) It has Touch ID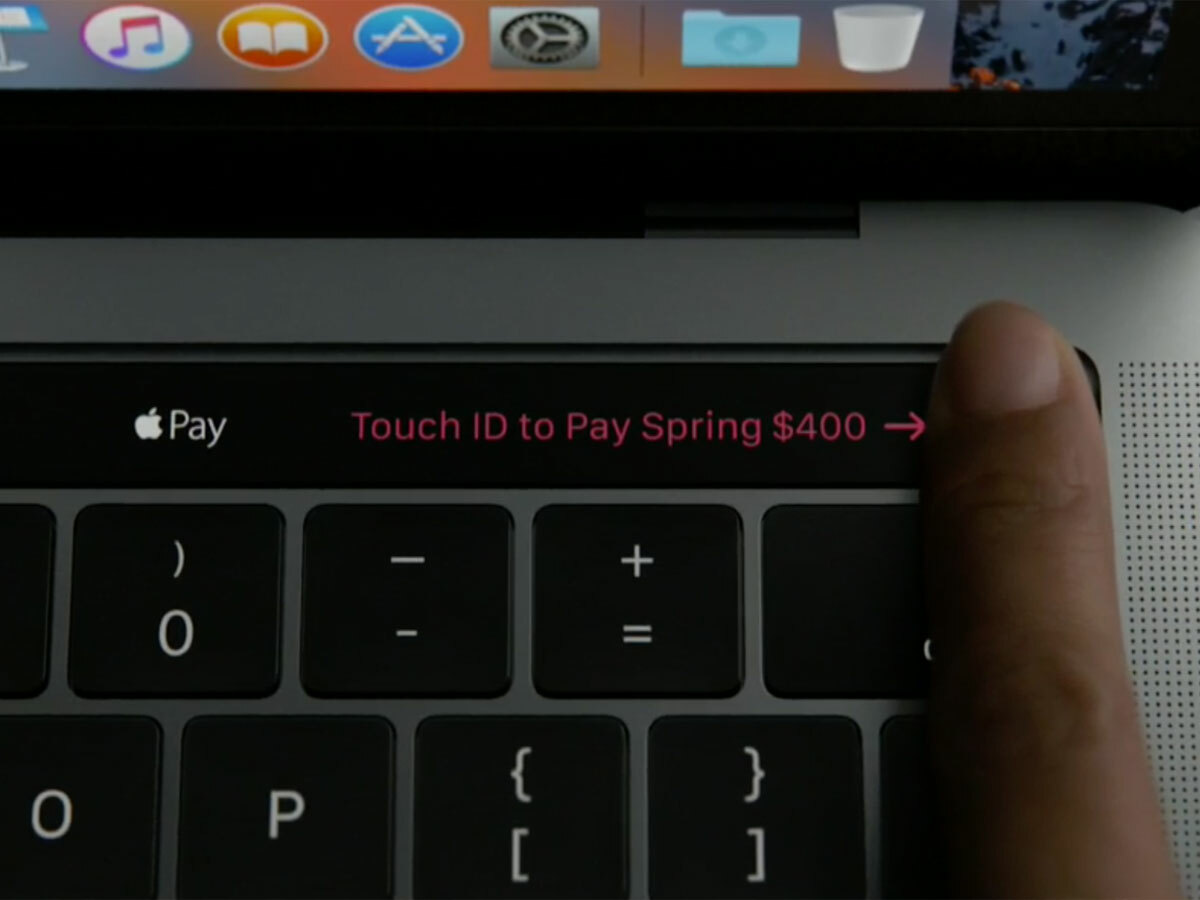 There's a Touch ID fingerprint sensor built into the keyboard, next to the Touch Bar (where the power button is, in fact). So instead of inputting a password (so old fashioned!), you simply press your digit on the bar to login to your computer, or authorise an app installation or purchase.
Touch ID, of course, also means Apple Pay, previously available only on the iPhone and iPad, can now be used to make secure online purchases through macOS.
3) It comes in the same sizes as before…
As with the previous few years – since the removal of the 17in model back in 2012, in fact – Apple is offering 13in and 15in variants of the new MacBook Pro, both with Retina Display screens. The screens carry the same number of overall pixels as previous generations (2560 x 1600 for the 13in, 2880 x 1800 for the 15in), but colour gamut, brightness and contrast ratio have all been boosted.
4) …But it's thinner and lighter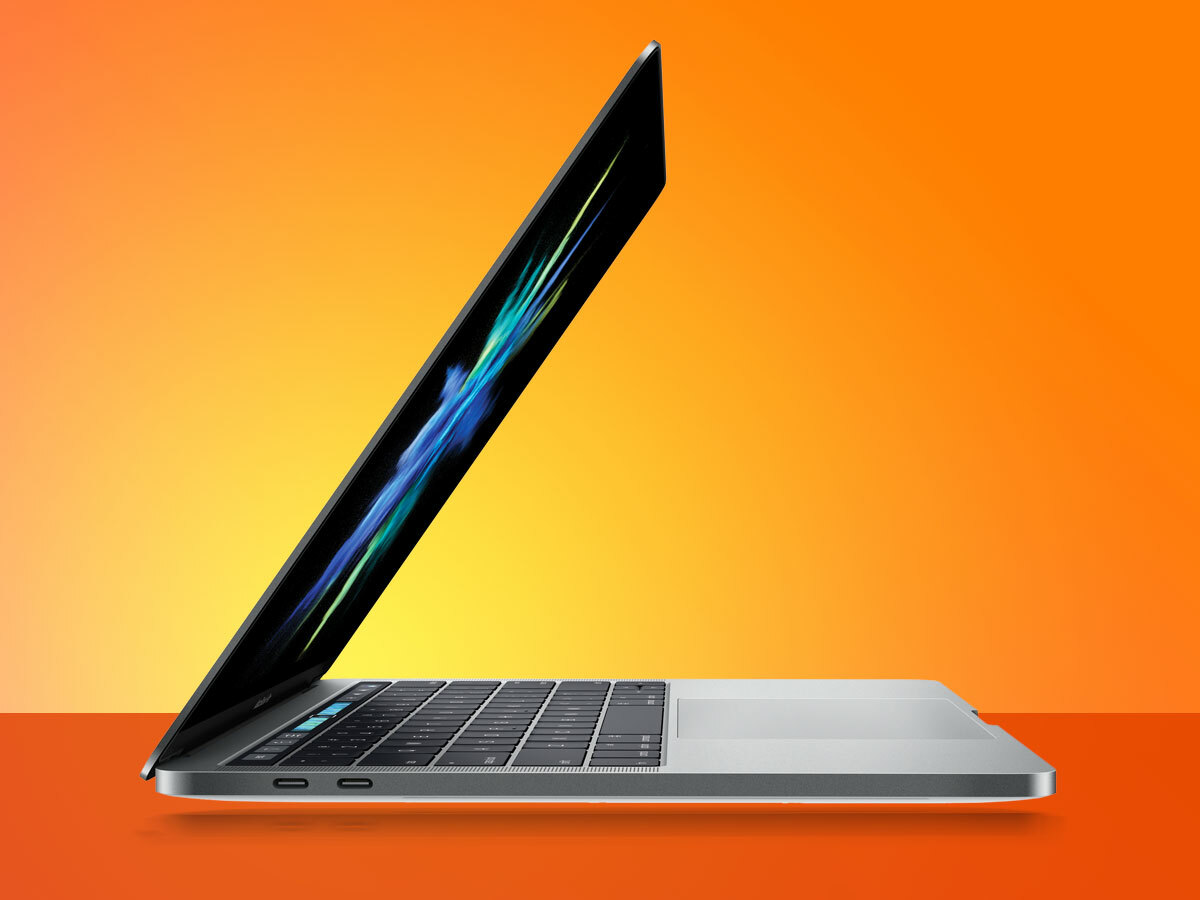 Apple just loves to progressively make its products skinnier and smaller, and that's happened here. Compared to the previous generation, the 13in and 15in MacBook Pros are 17 percent and 14 percent thinner, and weigh just 1.37kg and 1.83kg respectively.
In fact, the 13in model is thinner and smaller than a current 13in MacBook Air, while weighing almost exactly the same. So if you're wondering why Apple hasn't updated the Air in a while, it's probably because it's going to phase it out in favour of the 13in MacBook Pro and 12in MacBook.
The MacBook Pro now comes in two colour options too: Silver or Space Grey. And the light-up Apple logo on the back of the screen has been replaced by a solid black one!
5) It's got new, powerful innards
The 15in MacBook Pro will still be the model for performance fiends, with its base model featuring a 2.7GHz quad-core Intel Core i7, 16GB of RAM, 256GB SSD and Radeon Pro 450 GPU with 2GB of VRAM. Configure it up to its top spec and those rise to a 2.9GHz CPU, 2TB SSD and Radeon Pro 460 with 4GB of VRAM. You can't increase the RAM to 32GB, however, which might cause some consternation.
The 13in model also comes in a variety of options, but somewhat confusing also comes in two different designs: an entry-level model with two USB-C ports and no Touch Bar/Touch ID, that starts with a 2.0GHz dual-core i5 CPU, 8GB of RAM, 256GB SSD and Intel Iris 540 graphics; and a model with four USB-C ports, a Touch Bar/Touch ID that starts with a 2.9GHz dual-core i5 CPU, 8GB of RAM, 256GB SSD and Intel Iris 550 graphics.
All the new models, no matter the size, offer up to 10 hours of battery life.
6) It's got simplified connectivity
While the previous generation of MacBook Pros had a wide variety of ports – USB, HDMI, FireWire, power, headphone – the new models have shaved that down to just two types: a single 3.5mm headphone jack (thank you for not removing this, Apple!) and either two or four USB-C connectors, which handle everything else. While the MacBook's single USB-C port made an expansion hub almost a necessity, we think four ports is much more sensible – and any of these can handle the following functions: power, USB, ThunderBolt, DisplayPort, HDMI, VGA. So, with adapters, there's plenty of flexibility.
We'll miss the MagSafe power adapter though – arguably one of Apple's greatest ever innovations. And the lack of an SD card slot is sure to irritate photographers. And while we're moaning, it's bit strange that Apple's new laptops can't connect to Apple's new iPhones without an additional adapter – but this is the world we live in, folks…
7) It's got a new keyboard and trackpad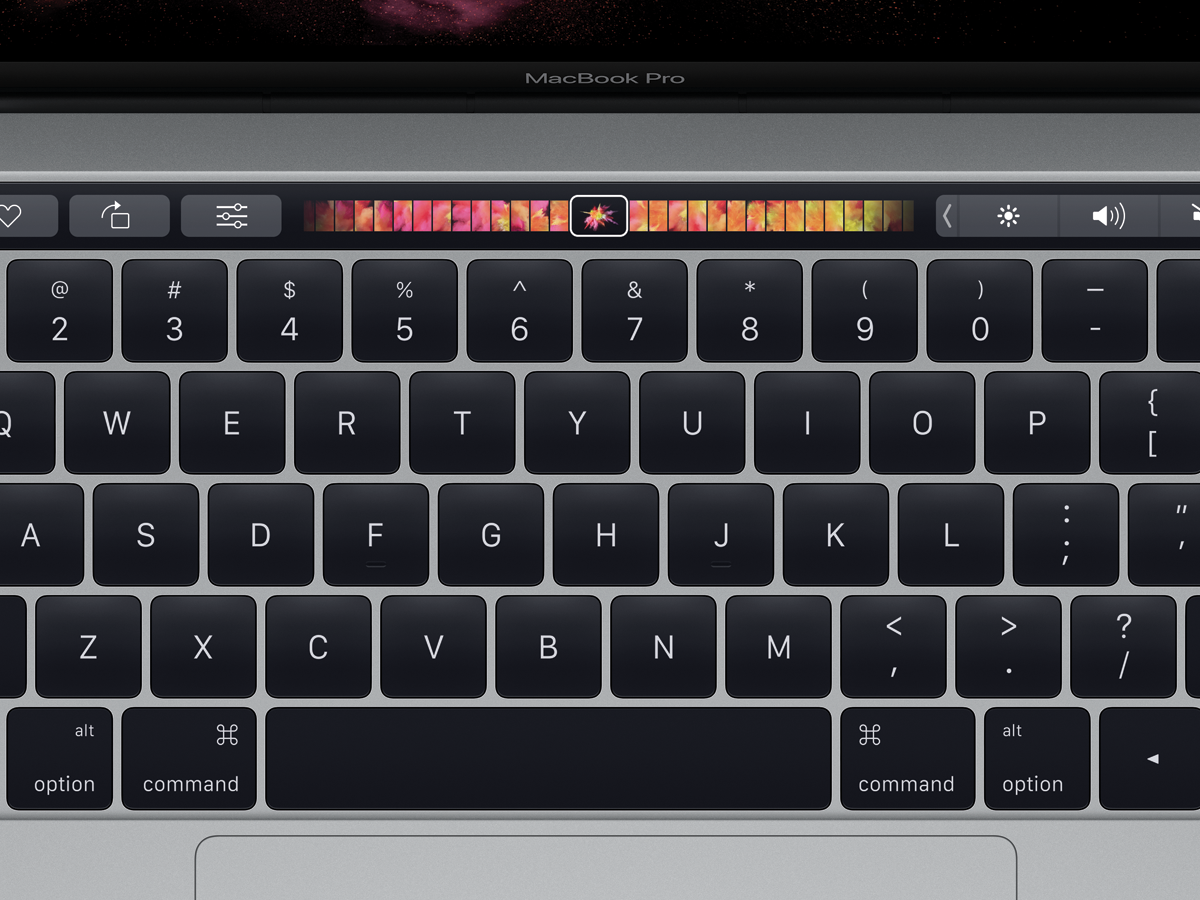 There's a new Force Touch trackpad aboard all the new models, and it's big. Twice the size of the previous one, in fact.
The keyboard might look the same as before (minus the Touch Bar replacing the function keys, of course), but it's also had a makeover. It now uses a similar butterfly key action to the 12in MacBook, although Apple says it's been tweaked over those so that it feels better to type on.
8) It's gone up in price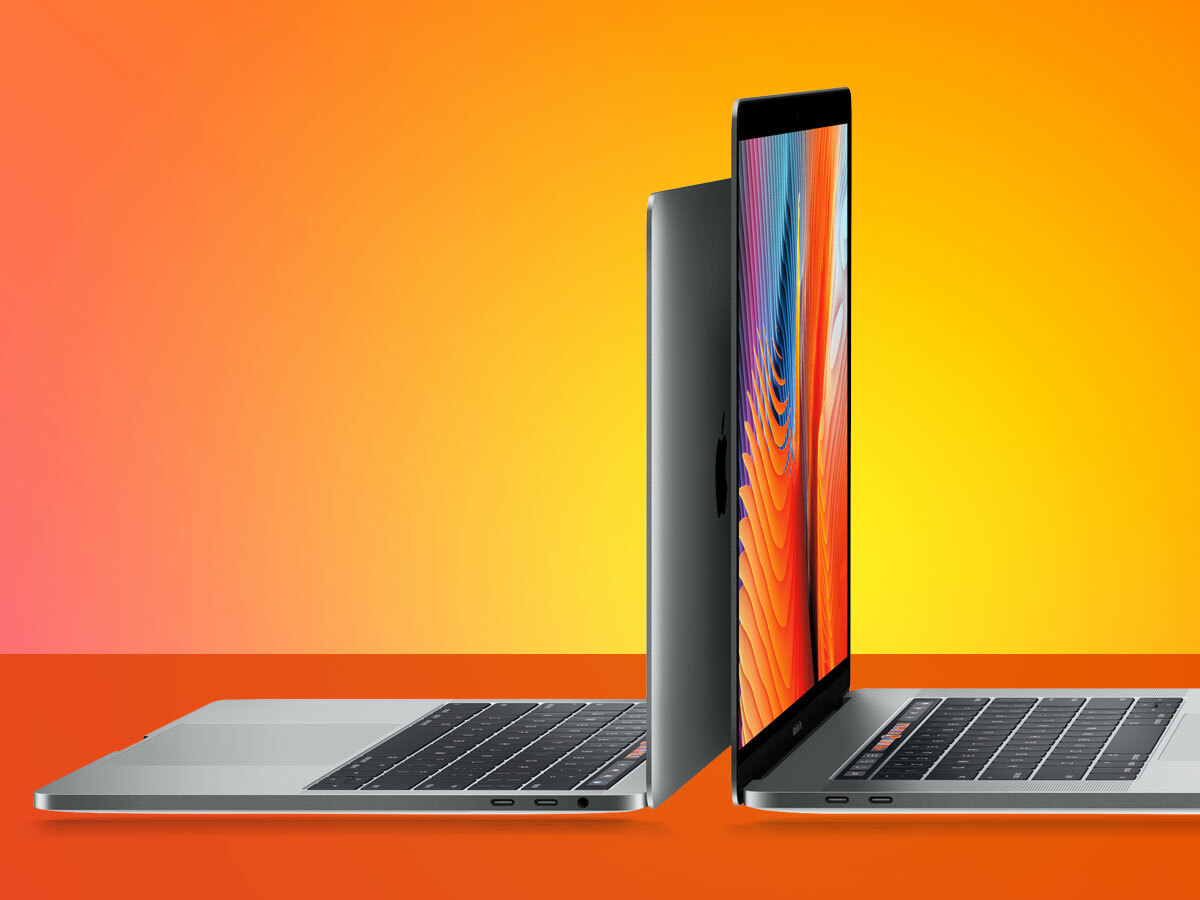 You have the weak pound to blame for this, but the MacBook Pro is now significantly pricier in the UK than it was before.
The cheapest new model, the 13in with two USB-C ports and no Touch Bar, starts at £1449; the 13in with four USB-C ports and Touch Bar begins at £1749; and the 15in model will cost from £2349. Obviously you'll pay a lot more if you trick your chosen model out with faster processors and more storage. If that's all getting a bit pricey, you can also pick up the previous generation MacBook Pro from £1249.
The entry-level model is shipping right away, while the others should be dispatched within three to four weeks.
More like this: Apple in 2016: the good, the bad and the extortionate