Apple iPhone 11 Pro vs Huawei P30 Pro: Which is best?
Which Pro should you get to know?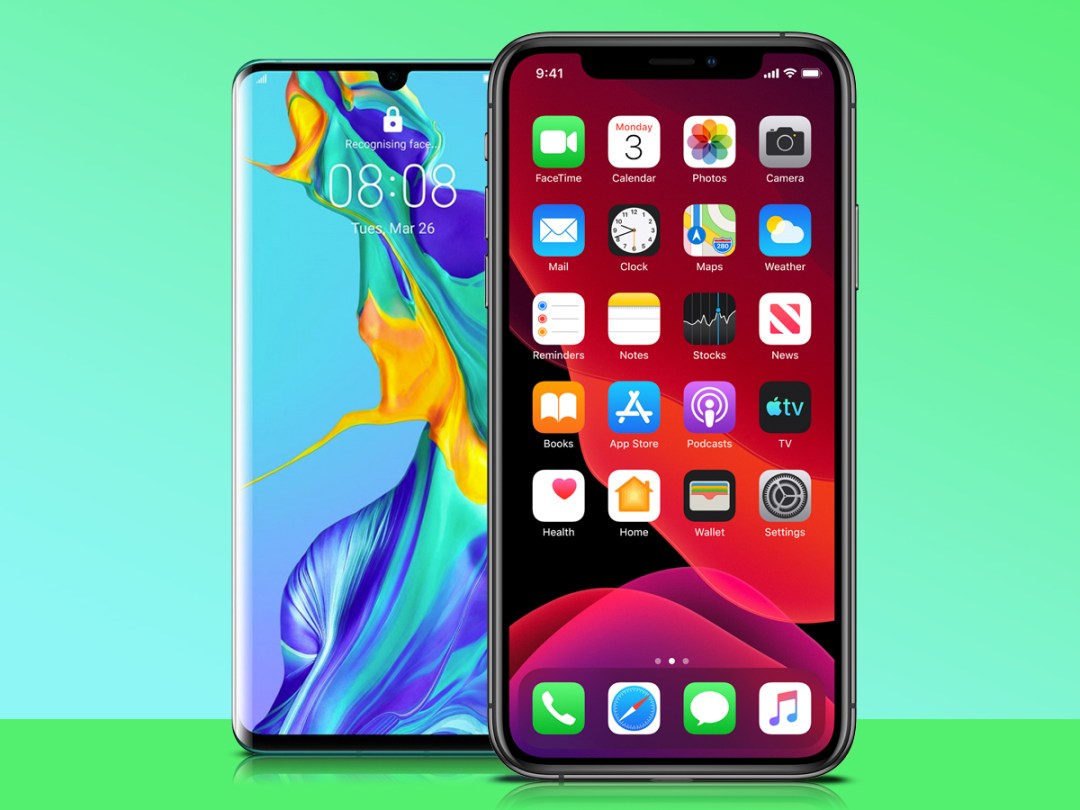 Huawei's earlier phones bore more than a passing resemblance to Apple's, but over the last year-and-a-half, the Chinese tech giant has been shaking up the industry with its stylish builds and brilliant cameras.
The Huawei P30 Pro is the culmination of that approach, with another set of sleek backing designs – and more importantly, an incredible quad-camera setup that features a 10x hybrid zoom feature that's frankly mind-blowing in its ability to capture serious detail from afar.
Apple's design is still fairly subdued (and familiar), but the iPhone 11 Pro sees the company upping its camera game significantly, packing a triple-camera setup that features plenty of nuanced upgrades. Call it catching up with the competition, but paired with all of the things that Apple does as well as (or better) than anyone else, it's a winning combination.
Can the iPhone 11 Pro dethrone the P30 Pro as our favourite phone in the world right now? Here's what we think, now that we've reviewed Apple's latest.
Design: Quite different
The iPhone 11 Pro hasn't really changed all that much from the iPhone XS before it. Yes, the back camera module is much wider than before, and the whole back is a single sheet of glass instead of having a metal camera module sticking out of it.
That's nice, and the new Midnight Green colour option is a distinctive addition to the usual set of selections… but overall, this is the iPhone XS with a couple of tweaks. Fair enough. It still has an immersive-looking screen, still excels with its minimal build, and still looks and feels as premium as it costs.
No doubt, the Huawei P30 Pro has more visual pop. It doesn't have the same kind of uniform bezel around the screen as the iPhone 11 Pro has, since there's a bit of a larger "chin" at the bottom.
However, the tiny teardrop notch is much smaller (but lacks the 3D facial scanning tech as a result), and the backing glass is the real star. Fabulous gradient colours help this phone stand out in a crowd. Honestly, we could go in either direction here.
Verdict: Draw
Screen: Smaller and sharper
There's a definite size difference here, with Apple going for a modest 5.8in on the iPhone 11 Pro and Huawei going large at 6.47in. Apple's 6.5in iPhone 11 Max Pro is the better match if you're seeking a super-sized screen.
For all the things that Huawei went high-end on, the screen actually isn't one of them. It's a FHD+ OLED screen, essentially 1080p but taller, which means it's not as pin-sharp as Huawei's Mate 20 Pro or some other rivals.
Meanwhile, Apple's Super Retina XDR OLED screen goes a bit higher resolution at 2436×1125, plus it benefits from a denser pixel array from the smaller panel. Huawei's screen is larger, but Apple's screen is sharper.
Verdict: Apple iPhone 11 Pro
Camera: Shooting stars
Camera prowess is a big reason why Huawei has continually ruled our top smartphones list since last year's debut of the P20 Pro, and each new flagship gets better and better.
In the case of the P30 Pro, it's the hybrid 10x zoom that really sets this handset apart. Digital zoom is usually terrible on phones, but the combination of Huawei's periscope lens and digital smarts turn out truly fabulous results. Standard shots are stellar, as well, thanks to the 40MP wide-angle, 20MP ultra-wide, 8MP zoom, and time-of-flight sensors.
Meanwhile, Apple adds an ultra-wide sensor this year to make a trio of 12MP back cameras, along with enhancements to Smart HDR processing and a seriously excellent night mode. All told, it helps the iPhone 11 Pro match up to or best nearly every other major phone out there… well, except for the P30 Pro.
Verdict: Huawei P30 Pro
Performance: Power lifters
Huawei's Kirin 980 chip is about a year old at this point, and even when it launched, it couldn't quite match up to the raw power of Apple's A12 Fusion chip in last year's iPhones.
Now that the iPhone 11 Pro has the A13 Fusion chip, which delivers about 20% improved performance, it clearly comes out ahead when it comes to benchmark testing.
Granted, the P30 Pro is plenty fast in everyday usage, and the iPhone 11 Pro is as well. Ultimately, the benchmarks may not matter in how you actually use the phone, but that extra firepower is there should you ever need it.
Verdict: Apple iPhone 11 Pro
Battery and perks: Built to last
The Huawei P30 Pro has a huge, heaping 4,200mAh battery pack, and is well suited to give you a day-plus with solid usage. Apple's cell is smaller at 3,046mAh, but still delivers a strong day with an estimated four extra hours over the iPhone XS. Still, the P30 Pro has more buffer room.
Both phones have wireless charging available, but only the P30 Pro has "reverse" wireless charging for topping up accessories or other wirelessly-chargeable smartphones on the back.
Meanwhile, the iPhone 11 Pro comes in 64GB, 256GB, and 512GB sizes – with no option for expandable storage, as usual. You can get the P30 Pro in 128GB and 256GB varieties, and then you can augment that with Huawei's Nano Memory cards.
The iPhone 11 Pro has Face ID 3D scanning for improved facial security, while the P30 Pro's 2D camera delivers less-secure facial scans. That said, the P30 Pro has an in-display fingerprint sensor for biometric security, so… it's really down to preference.
Verdict: Huawei P30 Pro
Verdict: The one-two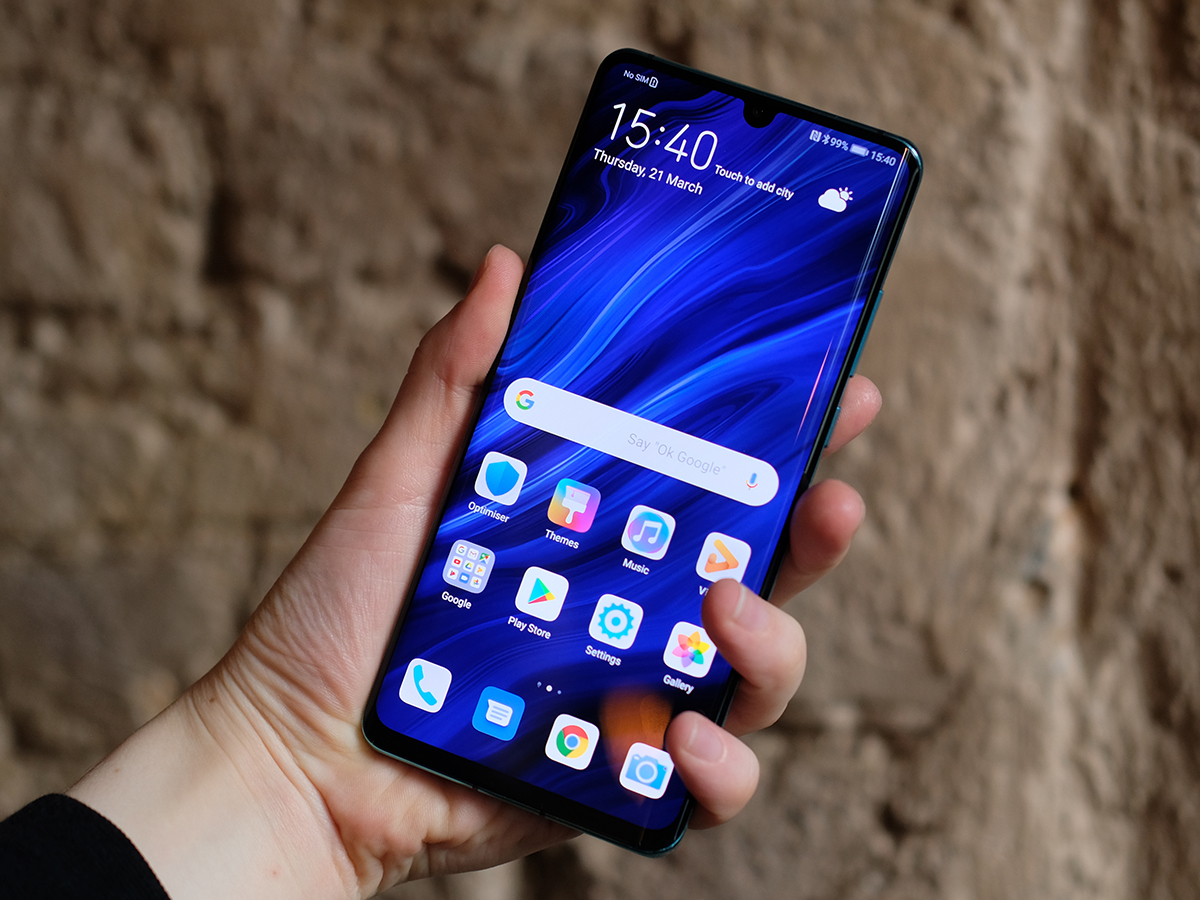 The iPhone 11 Pro is excellent, packed with meaningful upgrades that make it our favourite iPhone in some time. It's very nearly our favourite phone in the world, too.
But it lands at #2 behind the reigning champion, the Huawei P30 Pro. As this comparison shows, the phones are close in overall quality, with small advantages in one direction or the other – although the 10x zoom camera is one big perk that the iPhone can't approach.
Ultimately, price proves to be a big factor here. At £1,049, the iPhone 11 Pro breaks the bank even more than its predecessor – although we think it's worth the cash if you're willing to pay. On the other hand, the Huawei P30 Pro offers some wallet relief at a list price of £899… and after six months on the market, it's found for about £799 these days. That's a heck of a deal, and it ever-so-slightly widens the admittedly tiny gap between these two brilliant handsets.
Winner: Huawei P30 Pro