AMD shows the $100 laptop
[intro]It looks like a ToysRUs special - but it's about to give the world's poorest children the power of computing [/intro] On a quiet corner of t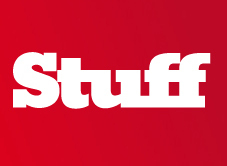 [intro]It looks like a ToysRUs special – but it's about to give the world's poorest children the power of computing [/intro]
On a quiet corner of the AMD stand at CES sits a gadget that will eat at the digital divide between the world's haves and have nots. The One Laptop per Child XO Laptop will ship this summer to some of the world's poorest children, in countries throughout Africa and South America.
Using Linux for an operating system, the XO will run for up to three hours on a single 10-minute charge (you read right – 10 minutes). Its 1200×800 screen has a black-and-white mode that makes it crystal clear even in bright sunlight.
It has wireless, with two 'rabbit ears' that pop up from either side of the display as antennae. Close the laptop, and it's hermetically sealed to keep out dirt. It will recognise other XOs nearby, and form local networks. In fact, it does tricks that a few £1000 laptops would be proud of.
And the punch line? It would cost $100 if sold in the stores. Instead, it's being sold on a non-profit basis to governments, who then hand them out to schools. Kids learn, the world gets slightly better.
Top marks from the Stuff CES team go to AMD: a few other tech bigwigs could do with following their lead.