Amazon launches near-indestructible kids' Fire HD tablet
So tough it comes with a "no questions asked" two-year warranty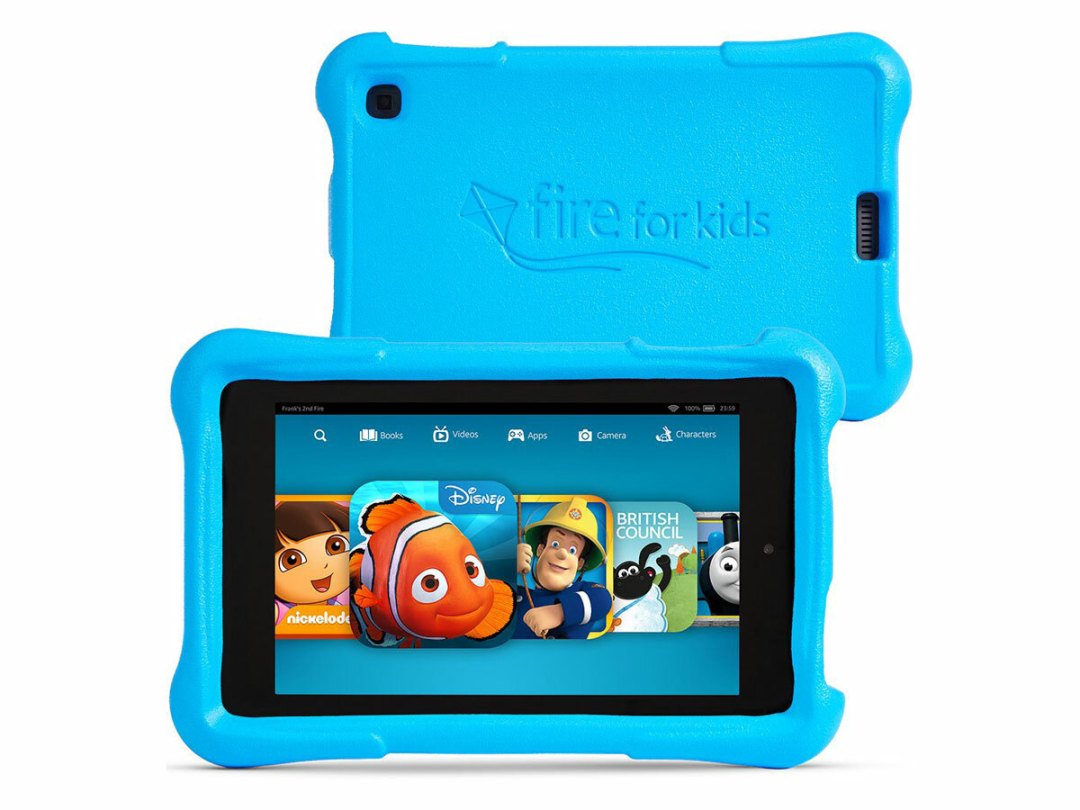 Amazon has just launched its first Fire HD tablet designed specifically for children.
The Fire HD Kids Edition is a 6in tablet with 1280 x 800 resolution (that's a 252ppi pixel density), quad-core processor and 1GB of RAM. It's not the speediest around then, but this thing's built primarily to provide entertainment to your brood while not breaking in the process.
Amazon has tackled this task by squeezing the tablet into a chunky "kid-proof" case, designed to prevent the Fire HD breaking when dropped. It's not waterproof however (at least not officially), so keeping the juice out of your child's hands while he or she is using it is still advised.
But, tough or not, Amazon understands that the Fire HD Kids Edition may fall foul of little Timmy or Tara's tantrums/butterfingers, so the fact that it comes with a two-year no questions asked warranty should help reassure parents slightly concerned that the tough case just isn't tough enough.
Hold Fire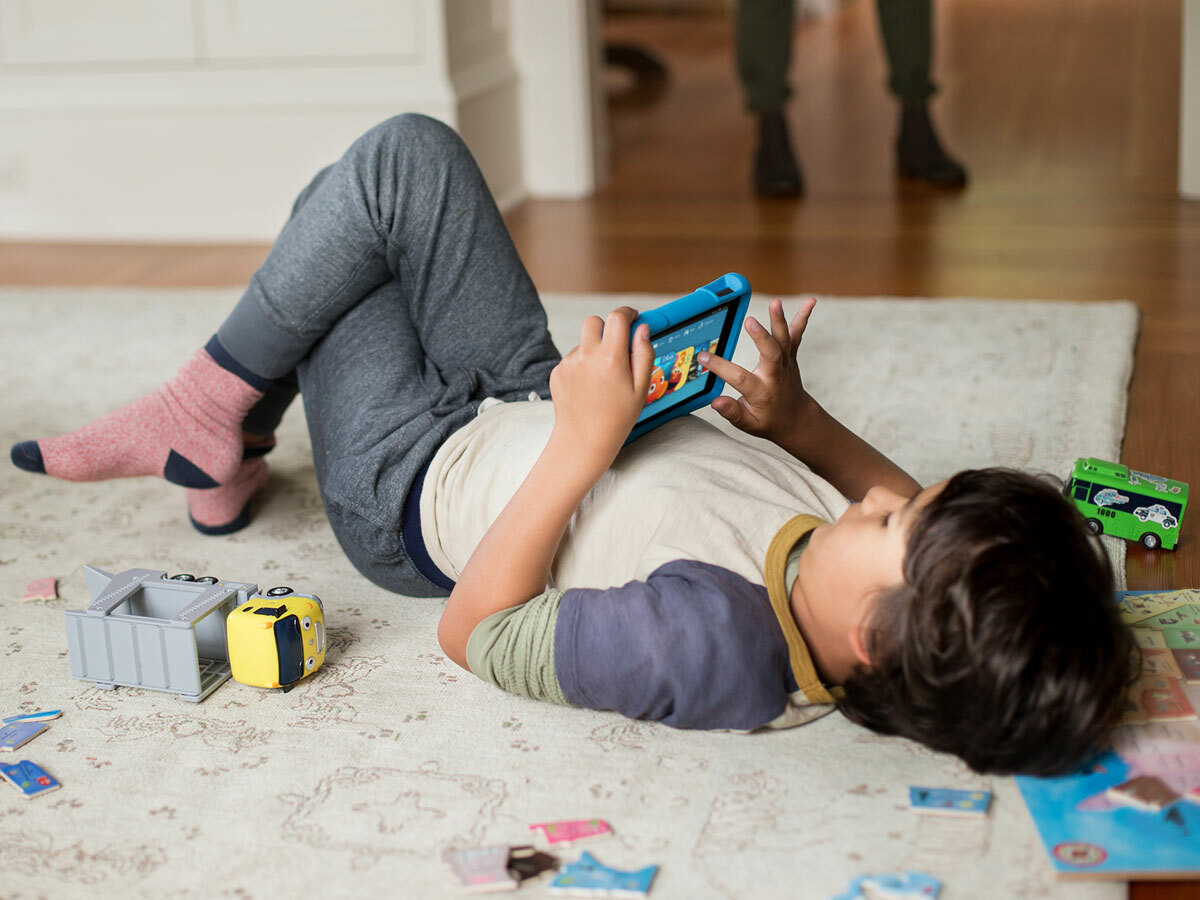 The tablet also offers a "Fire for Kids" mode with larger icons and access only to kid-friendly material. It comes with one year of access to the Fire for Kids Unlimited subscription service, which brings together books, videos, educational apps and games, all aimed at children aged between three and ten. Screen time can be limited, and profiles for up to four different children can be set up by parents.
The tablet can also be used by adults, of course, and when not used in kid's mode is able to operate like any other Fire HD slate, accessing all the same content and feature front (VGA) and rear (2MP) cameras, 8GB or 16GB of storage and up to eight hours of battery life.
You can pre-order the Amazon Fire HD Kids Edition today, and it will be released on 18th June. The 8GB version costs £119 and the 16GB version £139.
[Source: Amazon UK]