Alienware's new Graphics Amplifier injects your laptop with the gaming muscle of a full-size PC
Portability while you're out, power when you're home. Sounds ideal - as long as you've got a new Alienware 13 laptop to use with it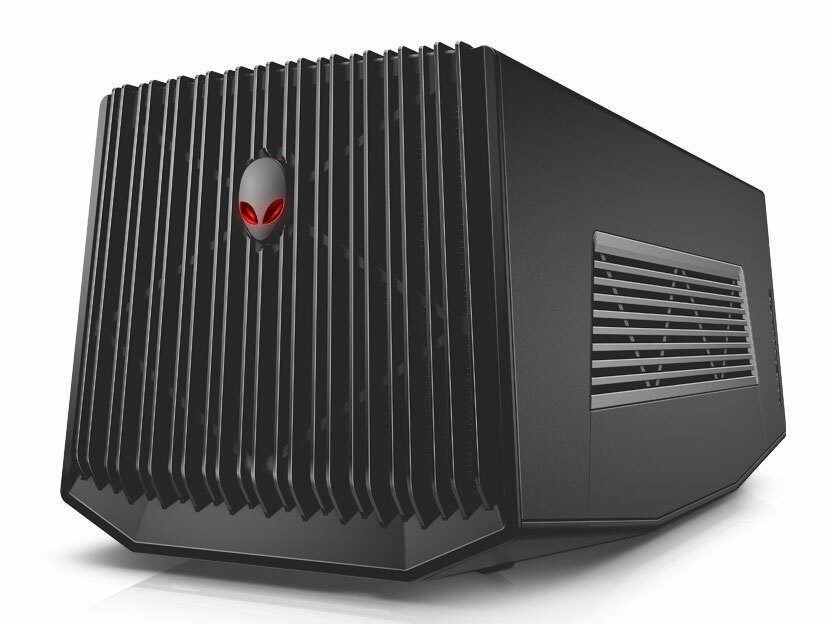 The Alienware Graphics Amplifier. Doesn't sound very exciting, does it? But despite not having a name like Pixel Annihilator 4000, the PC gaming company's newly revealed little black box could usher in a new era of hybrid PC gaming.
Essentially, the Amplifier is an external graphical turbo-charger for the new Alienware 13 laptop (more on that later).
It's got its own power supply, and a slot for a single full-sized PC graphics card, and that's it. No processor, no RAM, no full motherboard. But it does't need any of that stuff.
When you connect it to the Alienware 13, it bestows it with the power of a proper desktop, supporting gargantuan (and incredibly powerful) cards like Nvidia's mighty GTX 980.
The idea behind the Amplifier is to provide the flexibility of a thinner, lighter machine for portability and battery life, with the power of a proper gaming rig when you're back home, without having to spring for a separate machine.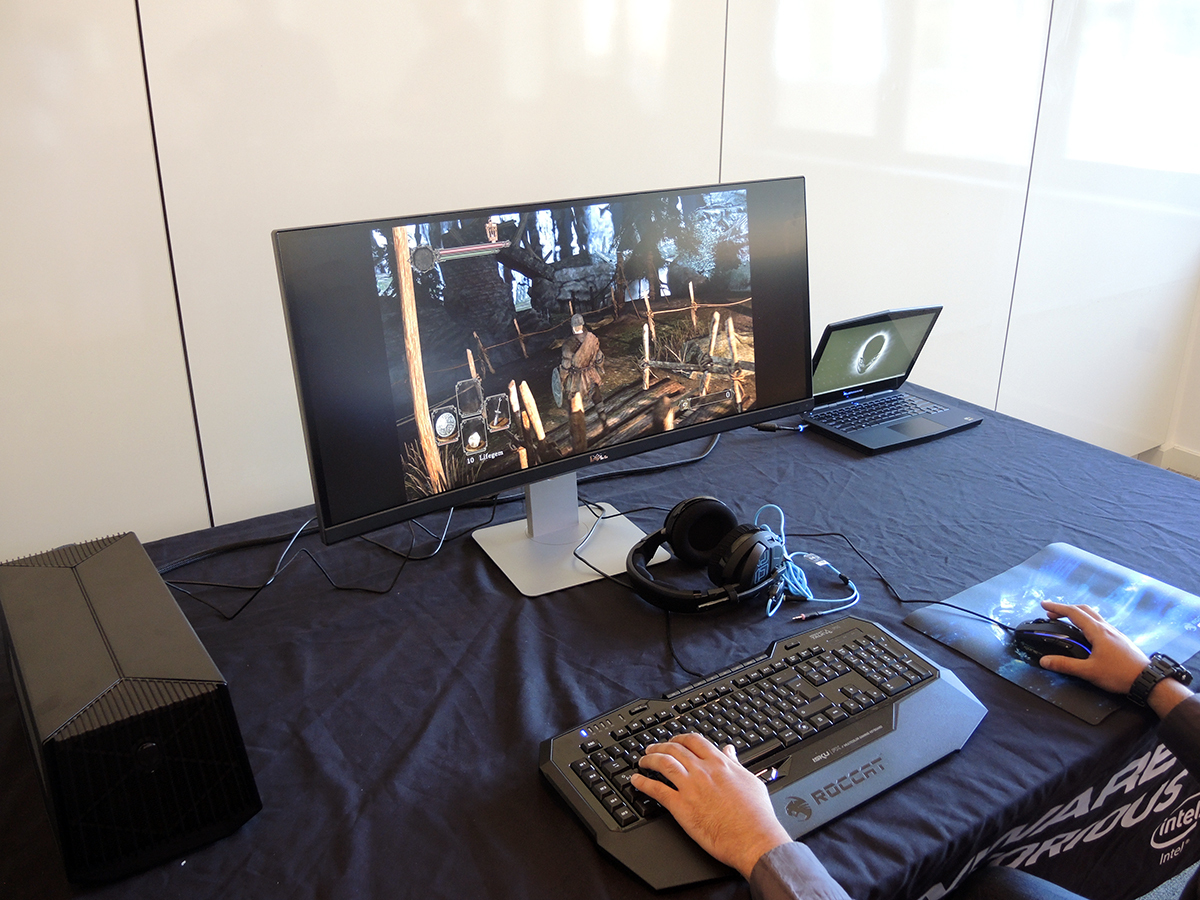 We were lucky enough to see a demo of it in action, and can confirm that 4K games ran smoothly on the 13in notebook while it was connected to the Amplifier. Games were pumped out to a pixel-packed curved 4K monitor, and we didn't notice any tearing or lag.
Gamers can snap up the Graphics Amplifier for £200, in addition to forking out extra for a graphics card of their choice. Given that the higher end cards like the GTX 980 will set you back around £500, you could still easily drain your bank account. If you wanted to.
The Amplifier is currently only compatible with the new Alienware 13 laptop, and uses a proprietary connector developed by Alienware, which makes use of dedicated PCI Express lanes.
Sadly Alienware didn't reveal any plans to make the Amplifier compatible with other Windows laptops, although we expect its future range of notebooks to join in too.
Alienware 13
The Alienware 13 is the company's thinnest laptop it's ever produced, thanks to a carbon-fibre composite build.
Measuring in at one inch thick and weighing just over 2kg, it can be snapped up from £950, packing in an Intel i5 processor, Nvidia's GTX 860M mobile GPU and 2GB of RAM.
There's also an option to upgrade the resolution of the 13in screen to a 2560 x 1440 QHD resolution, as well as bestowing it with touch smarts.
Both the Alienware 13 and Graphics Amplifier can be configured and ordered online today, if you fancy treating yourself to a particularly lavish Christmas present this year.
Alienware's imposing new Area-51 – complete with its Triad design to maximise airflow and easy access to rear ports – is also available to configure, with prices starting from £1300.
Throw in an Intel i7 processor, three GTX 980s and 32GB of RAM however, and the price tag will rise significantly. To say the least.
Time to tally up those couch-cushion coins…
READ MORE: Alienware's new Area-51: a triangle of sheer gaming power