Alienware's new Area-51: a triangle of sheer gaming power
The Triad chassis: coming to bring eye-gouging 4K graphics to a spare bedroom near you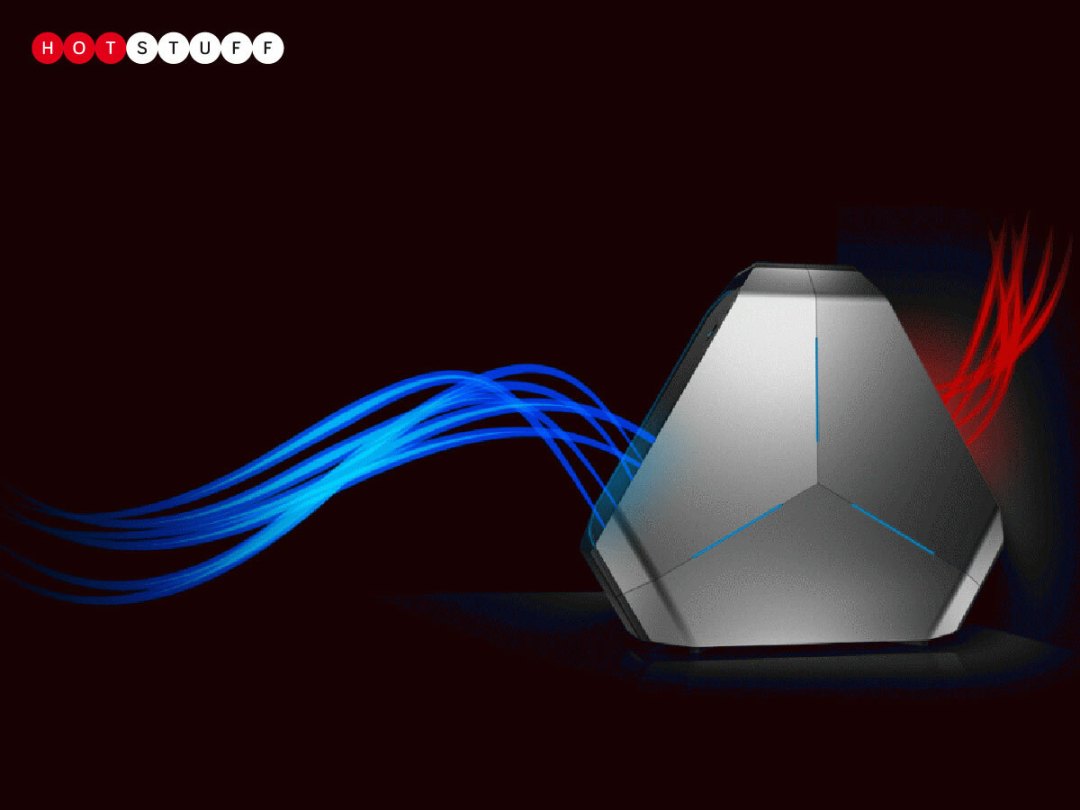 WTF is that?
It's Alienware's next Area-51 desktop PC – the fourth incarnation of what many view as the ultimate pre-built gaming computer.
It looks like a nerd's wet dream
Now now, don't stereotype. We're sure this giant, glowing triangular/hexagonal box, reminiscent of a "fusion core module" from some sort of spacecraft's "hyperdrive engine", will have huge appeal to lovers of great industrial design worldwide. Young and old… male and female…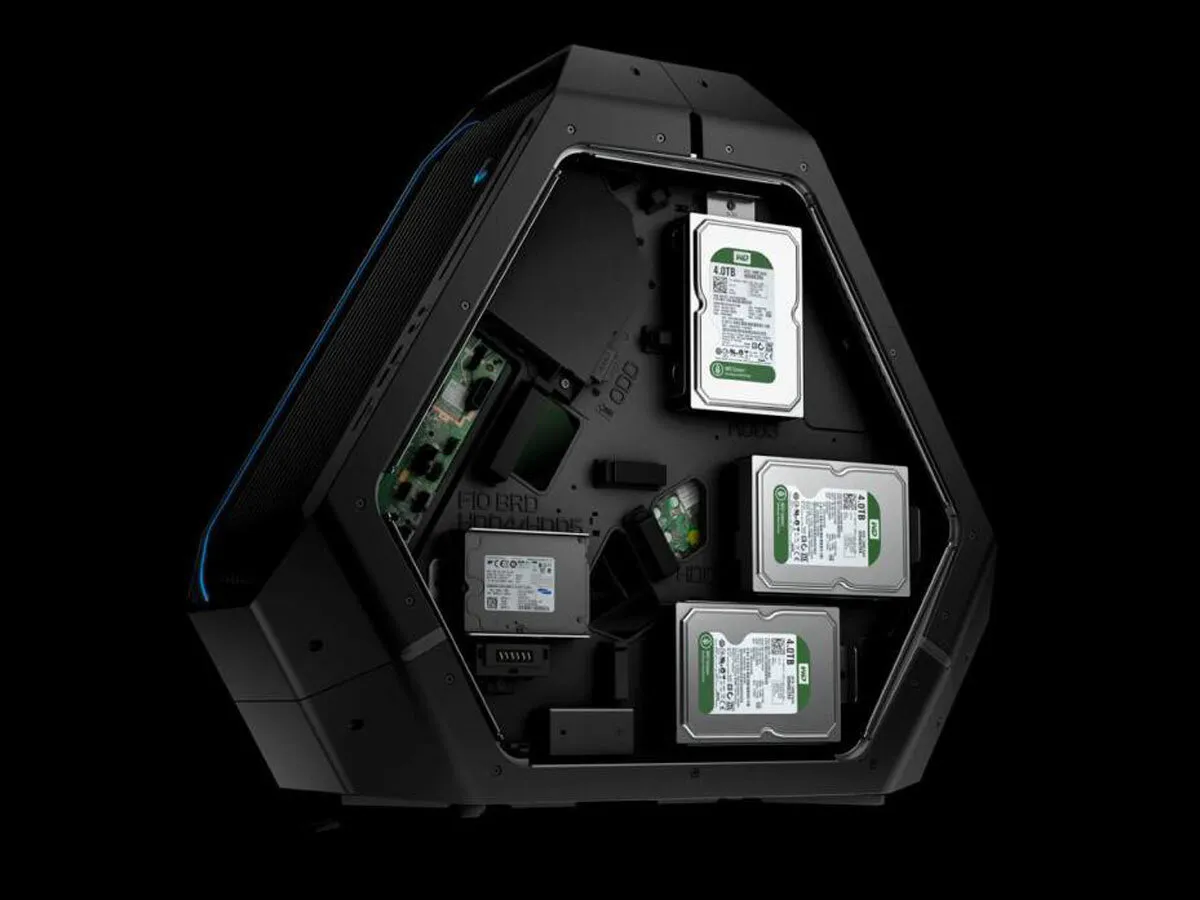 Sarcasm is the lowest form of wit. But anyway, why IS it this shape?
Alienware calls the case the "Triad chassis", and says its form optimises cooling (all those powerful components have a tendency to get toasty) as well as access to ports and the like: you can simply pivot it forward using the built-in grips if you want to get to the in- and outputs on the rear; while the sides come off if you ever want to replace components like the graphics card or storage drives.
Tell me about the components then
Like previous Area-51s, it'll be configurable at purchase, and if money is no object you can have an octo-core Intel i7 Extreme processor, up to 32GB of RAM, a 1.5kW power supply, the latest 802.11ac Wi-Fi and as many as three full-length, double-wide graphics cards. That means 4K graphics across up to three monitors – a potential resolution of 11520 x 2160 pixels.
That's a few pixels. How much does this thing weigh?
45 pounds, or about 20kg. That's as much as a massive toddler or a small, weak nine-year-old child!
It's going to cost a lot, isn't it? Even if I don't go mad with the configuration
We just don't know yet, because all Alienware has done so far is post this teaser page on its site, and that doesn't reveal availability or pricing; though you can bung the company your email address and you'll be alerted when that info is public. But, yeah, realistically it's going to set you back and arm and a leg – but if you want to play Star Citizen on full graphical settings, what do you expect?
[Source: Engadget]
ALL OUR HOT STUFF GEAR IN ONE PLACE