Alcatel + Windows = PLUS 10 hybrid laptop
Alcatel flirts with Windows for the first time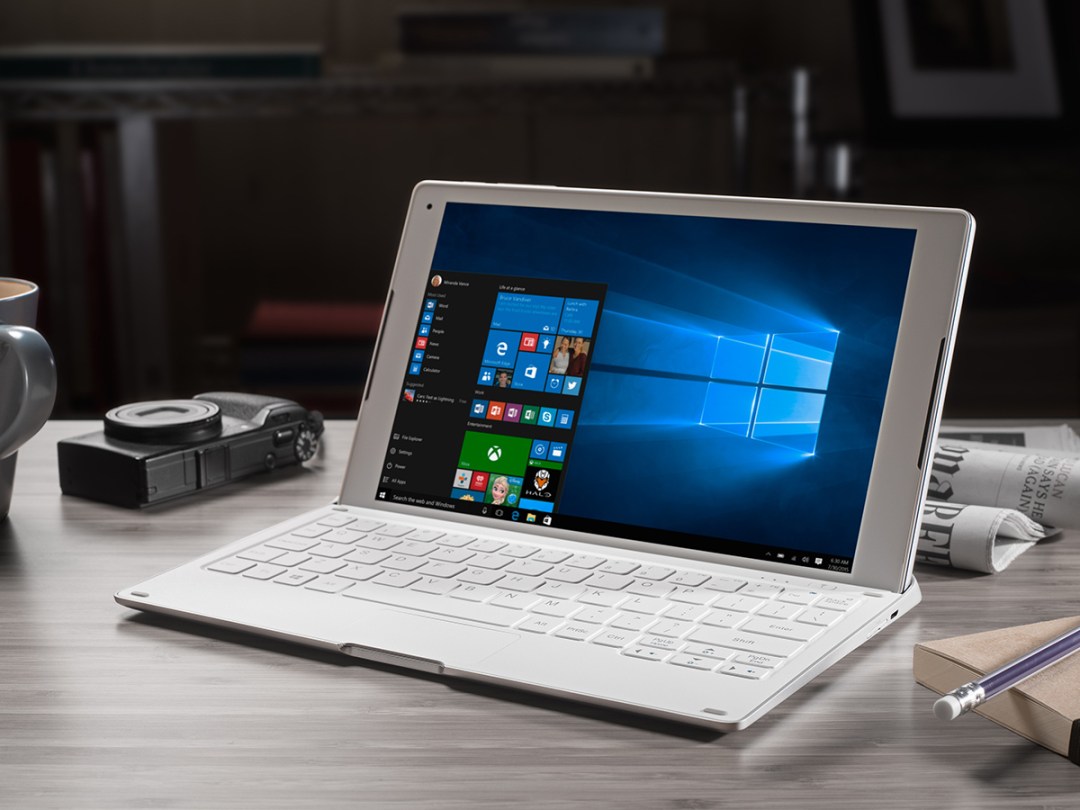 Think Alcatel, think phones, phablets, and maybe a smartwatch or two. Hybrid laptops though?
You'd better add that to the list, because the French phone company just announced the PLUS 10 2-in-1 tablet at Mobile World Congress. It's a 10-incher running the full version of Windows 10, and will ship with a detachable keyboard.
A reversible docking system lets you work in laptop mode, or spin the tablet around for watching videos in dock mode. Twin speakers on the front mean it should be pretty good for kicking back with a movie, too.
It's no Android or iOS, but Windows 10 is a hell of a lot better as a tablet operating system than Windows 8 ever was. You'll be able to install proper desktop apps on it too, so you won't have to leave a particular program at home when you're trying to work on the move.
32GB of onboard storage doesn't give you a lot to work with, especially once Windows is installed, but the microSD card slot will let you add more space when you need it.
The second battery in the keyboard should let you keep going for a few extra hours when the tablet's about to run dry. It also powers a 4G LTE hotspot, which can get up to 15 people online at once.
With an Intel Cherry Trail Atom at the helm, you shouldn't expect blazing speeds. A 5MP rear camera won't win any prizes for picture quality, and the 1280×800 resolution panel will look a little blocky stretched over 10.1in as well, but Alcatel's devices are rarely about speed or specs – it's more about getting the price right.
If Alcatel manages it, the PLUS 10 could be a bit of a budget bargain for anyone after a tablet that runs Windows, and can also handle a bit of serious work when it needs to.
It's going on sale across Europe from June.